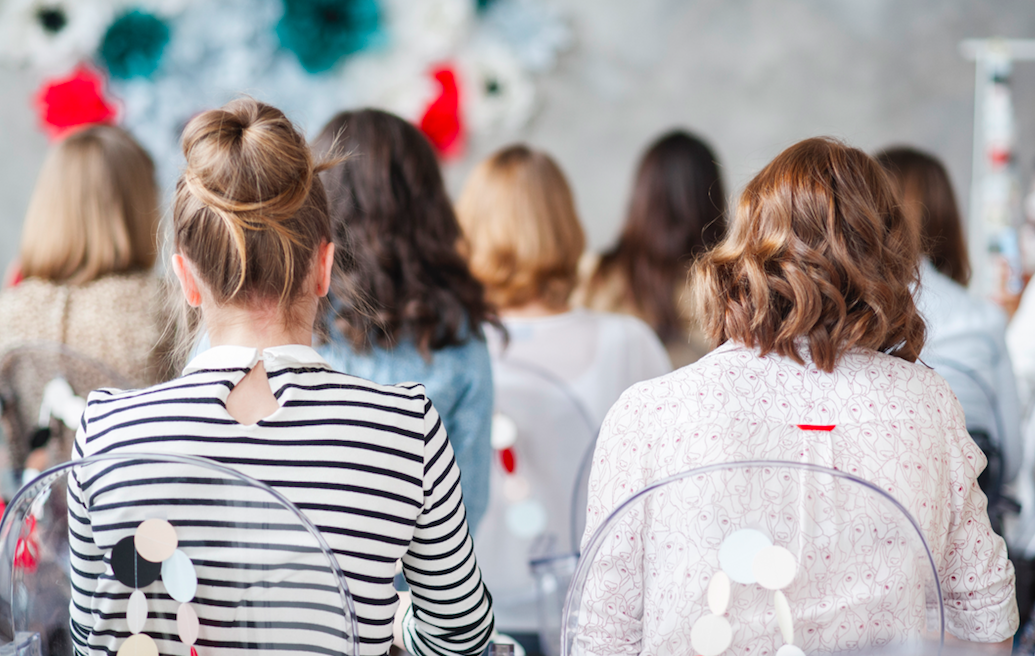 Female Leaders of the Events Industry: Fay Sharpe
This is the second interview feature in our Female Leaders of the Event Industry content series – a celebration of empowerment and diversity in our industry, and a chance to shine the spotlight on those leading the way.
Recently named 'Personality of the Year' by events magazine M&IT, Fay Sharpe is not only Vice President of global events agency BCD Meetings & Events, she is also a pioneer of Fast Forward 15; the celebrated female mentoring programme which champions women in the events industry.
Tell us about your career path
My career started as a graduate trainee with Hilton International and I quickly progressed through the ranks; at 23 I was the youngest Director of Sales in Hilton and managed a large team of people. It was at this point in my career that I was awarded a coveted Acorn Award which recognises the industry's future leaders and I've been fortunate to have received many other personal awards over the years.
In the late '80s, I set up a business with two investors, creating venue-finding agency IBR, which even in those days, had one of the best reputations in the European events sector. In 2005, with four major meeting brands, I masterminded the re-brand of events business Zibrant. BCD Meetings & Events subsequently purchased the Zibrant brand in July 2016. 18-months on and I am of course still very much involved and hold the position of VP EMEA Creative & Marketing. My role now involves building the BCD brand across EMEA and championing the fantastic work of our global teams.
Did you always have big ambitions?
"Having come from a background where I didn't have all that much, I realised early on that the only person that could change my life was me."
Having hand-me-downs and feeling insignificant, meant that at 21 I set myself the goal to be a millionaire by the time I was 30. I wrote it on a piece of paper which I still have to this day. For me it wasn't just about money; I wanted recognition and to achieve something. This made me hugely driven and allowed me to achieve my ambitions.
Once I had reached my goals I realised that money isn't all-important and it's much more about what you do than what you have. Because of this, I wanted to pass on some of my learnings for the better of everyone in the industry. This has culminated in my mentoring scheme for women, Fast Forward 15 which seeks to help build confidence and empower women at every level of their career path. I am also the chair of trustees for muscular dystrophy charity, the Muscle Help Foundation, something I have been an avid supporter of since my time at Zibrant.
Did you ever feel your ambitions were challenged?
When I was working hotel-side, I had built myself a career path that I hoped would see me move to the top. A flippant comment from a then director, that having children could hamper my career, made me think about the glass ceiling that exists in many big corporate chains. How this female-centric sector can sometimes be so short-sighted is something that has stuck with me. It made me more determined, more voracious and meant that I achieved my goal quicker. It has also led me to create my mentoring scheme to help others with less of a voice. Taking on and learning from challenges has undoubtedly made me a stronger person.
Have you had to make any sacrifices to get to where you are today?
I prefer to use the word 'compromise' to 'sacrifice'. When my two children were born, the challenge was not wanting to leave the fledgling business that I'd been part of creating, but at the same time wanting to be with my two wonderful children. In both instances, I was only able to take about 12 weeks off after their birth which was difficult, but I wanted to build a future for them and give them the future they deserve.
"I do believe that there are ways of working around most situations, hence I compromise and rarely sacrifice."
My daughter is proud of what I've achieved and always says she will be more successful than me, which would be great! I'm happy that she's been able to have a strong female role model and truly believe that seeing me do it has led her to believe she can achieve whatever she wants.
What do you love most about your role?
I love the fact that communication and events can literally change the way people think – that's really exciting! People love to meet, it's what humans do, and being in the industry of making meeting amazing is a truly fantastic experience. Our aim is to create lasting memories and make people feel great, and that, in turn, makes me feel great.
For some years the events industry fought for a voice and I believe that we are now firmly recognised as being part of the marketing mix as events blur the line between advertising and a social media presence. Brands are braver in how they activate which means that events for consumers and B2B are getting bigger, more exciting and, most importantly, happening on a global scale.
What has been your biggest work-related achievement?
The creation of Fast Forward 15 which has led me to win a Shine Award and being recognised as M&IT Personality of the Year, twice! Fast Forward 15, now entering its fourth intake of mentees, champions and nurtures female talent and future leaders.
"I really want people to realise that glass ceilings are there to be broken – just as I have."
Hence the scheme ensures that through building confidence, personal brand equity and widening industry networks, mentees don't just achieve – they exceed their goals. I personally receive huge gratification from giving back and seeing each year's women become stronger voices and even better leaders. At the end of the day, if I can affect or inspire people in a positive way, then I'm happy.
How do you achieve a work/life balance?
I am versed in doing numerous tasks and having a godsend of a PA who knows me inside out means that my output is big when I'm in the office.
When I'm away from work I ensure that I give my family quality time. It's key to switch off and I have a rule of no work-related emails after 7:30 pm. Giving whatever you're focused on your everything will lead to better results all round, whether that means giving 100% in the office or cutting out the working world when you're with the family.
What motivates you? 
My motivations have changed and my drive now is to help others be the best version of themselves. I carry this out through Fast Forward 15 and by sitting on the board of a charity. I really want people to understand that by having confidence, you are halfway to being able to achieve what you want. Nurturing your network and relishing the chance of a risk also means that you are on the way to being able to achieve whatever goal you want.
I like to regularly update and refresh my goals to ensure I have something I'm passionate about to work towards. I have a 'vision board' which currently has "writing a book about setting goals" on it and a life list which includes doing the things I love; cooking, yoga, walking and of course more experiential travel!
What three top skills do you believe you bring to your role and your team?
Determination – Motivation – Passion
What advice would you give to women looking for progression in the industry?

Determination is everything: believe in yourself, set your goal and don't stop until you've achieved it. Then, when you have achieved it; re-calibrate and start again!
To learn more about the Fast Forward 15 mentoring scheme visit www.fastforward15.co.uk or join the discussion about the glass ceiling in the events industry on the EventTribe forum.