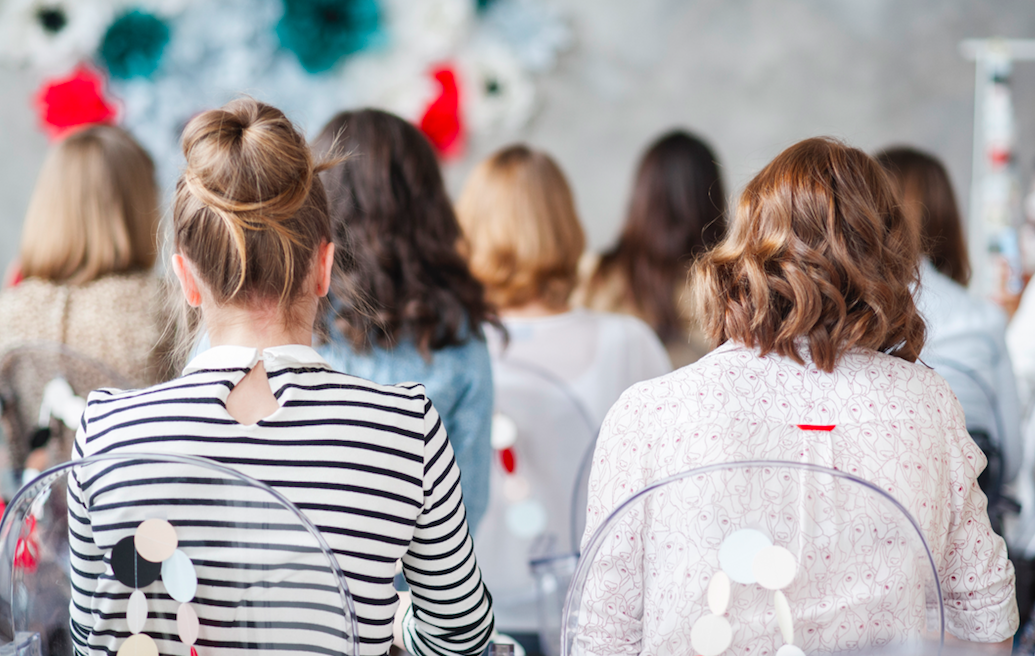 Female Leaders of the Event Industry: Sam Richards
This is the seventh interview feature in our Female Leaders of the Event Industry content series – a celebration of empowerment and diversity in our industry, and a chance to shine the spotlight on those leading the way.
Sam Richards is the Head of Account Management for UK and Ireland at Eventbrite. Having worked in events for the duration of her career, Sam stepped into a leadership role with Eventbrite in 2017 and now leads a team of over ten Account Managers working on a range of different events across the industry.
1. Can you briefly tell us about your career path and how you got to the role you are in today?
I started out working for a charity managing their programme of events which included professional conferences, fundraising events, and 'make a wish' style experiences for children affected by a rare genetic condition. I then advanced my career by moving into the fast-paced world of agency life, specialising in international conferences, product launches, and incentive experiences.
After eight years of racking up an indecent amount of air miles from the extensive travel required, and now an Account Manager leading a small team following a couple of promotions, it was time to find a new challenge that would continue to fuel my passion for live experiences, working to drive success for event organisers; and so I moved into the world of event technology, finally landing on a move to Eventbrite at the start of 2016, where at the beginning of 2017 I was promoted to Head of Account Management for UK & Ireland.
2. Did you always have big ambitions?
Yes! 'Big results require big ambitions' – I love working in the live event space, I love a challenge, and always want to make the most of each opportunity and strive to learn everything I can to take it to the next level.
3. If you answered yes to the previous question, did you ever feel that these ambitions were challenged or questioned at any point during your career path?
At school, maybe – at that time working in the live event space did not appear to be recognised as a solid career path, however not in my working life. I have been lucky enough to have had some strong mentorship from male and female line managers and execs at key stages throughout my career. They gave me the confidence to be open about my ambitions, inspired me to drive my own success and take ownership for my own development, which has been pivotal in taking my career to the next level.
4. Have you had to make any sacrifices to get to where you are today?
Time, that is the biggest sacrifice – it is a time-intensive industry. I will always invest time to work on a project that I am really passionate about or that is going to offer an insight into something I want to learn more about. I see this as a positive investment of time – maybe it's a trade-off! Before I had my children, it was less of a sacrifice as I had a lot more time to play with, but now I really have to make extra effort to find that time and make sure I still keep a balance for my family.
5. What do you love most about your role?
The variety – there is always a new project to get my teeth stuck into. I also love the exposure and insight into every type of event under the sun which keeps me in touch with what is happening at the grassroots of an industry that I am passionate about – this helps inform decisions about our longer-term strategy and makes sure that our customers are at the heart of everything we do.
6. What has been your biggest work-related achievement?
Without a doubt, the growth of my fantastic team – we have scaled from four to twelve across two locations in under 18 months. We have restructured the roles and processes to ensure that we continue to support our event creators in the best way possible and provide development opportunities and a good support structure for the team. This ultimately supports our business objectives for year on year growth.
7. How do you achieve a work/life balance (if you do in fact achieve that!)?
Extreme organisation! Because of the time challenge, I have to plan ahead to ensure time with family and friends. I am a rallier – I am generally the one who makes the plans, and the organiser in me relishes taking on that role!
8. Do you think the events industry provides good opportunities for ambitious women?
Yes, I believe there is the opportunity there, and there are some really inspirational people in leadership positions to look up to across the board. One thing that I see as being key for working parents looking to take those opportunities – in an industry which is notorious for being time intensive – is the option for flexible working arrangements.
9. What advice would you give to women looking for progression?
Seek out an experienced mentor or coach. Take ownership and accountability for your own development. Be honest about your ambitions with your leadership team. Be courageous and don't be afraid to speak up; but above all have a passion for what you do.
10. What three top skills do you believe that you bring to your role and your team?
Optimism, honesty and analytical thinking.
I work hard to set a culture in the team that encourages open dialogue and collaborative working. We strive to meet our goals together, but everyone has the autonomy to take accountability for their own success. This opens doors for everybody to be thinking, 'how we can make this better?', in everything we do – this has been key to the success that we have seen over the last year or so.
11. What motivates you more than anything else?
I am driven by my passion for events, and I love collaborating and accomplishing big things as a part of a team.