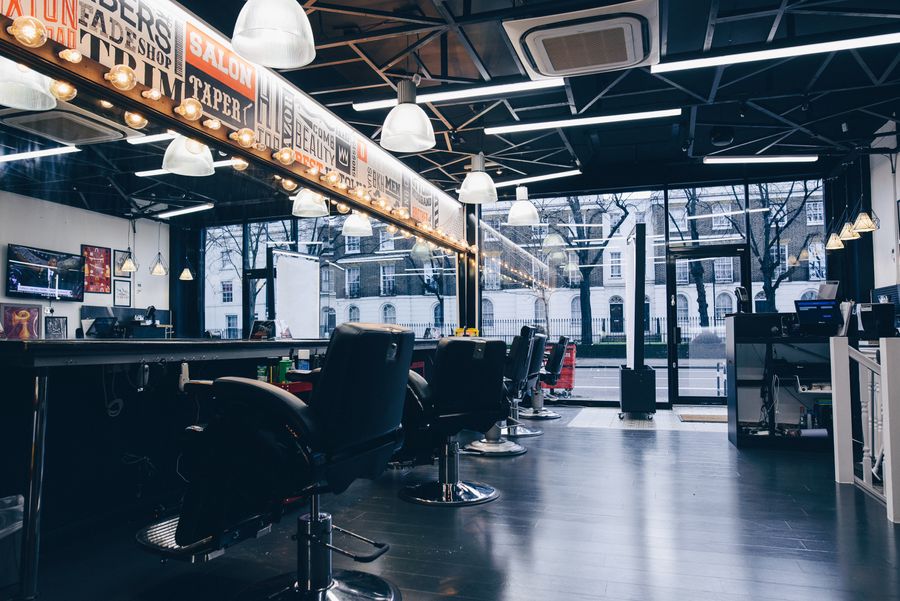 4 Ideas on How to Get a Venue For Free
Hiring event space is one of the most expensive parts of running an event, so if you were able to find and secure free venues for your events, it would be a huge cost-saver (and a big boost to your profitability).
Yet in our event industry Pulse Report, there was one particularly shocking statistic that stood to us. Of over 500 event organisers we surveyed, a full 29% of them claimed to spend nothing on their venue!
Get your free copy of the full 44-page report here
Imagine that: a whole third of events are able to find free venues!
But how?
Here are the 4 most common (and successful) strategies for finding and bagging free venue space.
1. Use your own space
If you're running a business event (B2B or B2C), you should definitely consider hosting an event at your offices.
Although you may think you need an impressive, swanky venue, allowing people into your offices and letting them see 'behind the scenes' can be a great way to earn their trust. It enables you to introduce customers to your business in a very personal way.
Many people will even utilise their own house to host a smaller gathering, discussion forums and cocktail evenings. Why not? It's a great way to build more personal relationships.
Moving away from business events, you might be able to host a small fundraiser (like a BBQ or fun sports day) in your back garden if you're lucky enough to have space. If you don't personally, why not ask around and see who does have an appropriate setting?
2. Utilise someone else's space
This brings us neatly onto strategy two – if you don't have access to the right space, find some else who does.
For example, if you're a small start-up, one-man-band consultant or freelancer and working from your bedroom/garage etc. then perhaps you don't want to project this image to potential clients.
In this scenario where you simply don't have the right space, think about partnering strategically with another company to host the event.
Assuming you want a more corporate space to host the event, why not contact your accountant, lawyer or other business supplier and see if they can help you out by accommodating you in their meeting space?
If you can't call on a vendor, you probably have a good relationship with at least one or two companies that are sizeable enough to have meeting rooms and facilities suitable for hosting even a smallish gathering. Get that Rolodex out!
This might feel like sharing the glory, but – with the right partner – it could act to enhance your credentials in the eyes of your customers. They might also help promote the event, drawing in their audience too.
If there's anyone in your ecosystem with large amounts of office space (or even dedicated event space), ask them if you can use it in exchange for free exposure to your audience.
This approach works for more than just business events too. If you're a charity, then there is a good chance you'll be able to find a local business willing to help support your cause by lending you their space.
Even if you're running a 'for profit' event, if you are able to attract a paying audience relevant to your hosts, they may be open to giving you their space for free in exchange for exposure to your audience.
3. Profit share
If you can't find another business to provide you complimentary space 'no strings attached' then the next best thing is to work out a 'no risk' profit share or other commercial arrangement that provides you with a free venue and the venue with some additional revenue.
A very common variation on this is where you agree to a minimum spend at a bar, club or pub in order for them to rope you off some dedicated space.
If you're able to negotiate them down on the commitment and are confident your guests will spend that amount then this is a really effective way to secure free space for your events.
Other options would be to split the ticket fees or share the revenue on anything spent at your event. Of course, both of these will eat into your revenues if that was where you hoped to make money, so be sure it's actually worth it and wouldn't be cheaper to just pay for the venue in the first place!
4. Co-working spaces or unused community space
The fourth place to look in your hunt for free venues is pretty much summed up as 'other' space.
Co-working spaces like Campus London are springing up all over the country – pretty much anywhere with a start-up culture and the demand for it – so if you're in any major UK city, run a quick Google search and then contact your local co-working space to see if they can provide free event space.
They will be particularly keen if your audience is made up of people who might hire a desk there, such as other small start-ups, freelancers, agencies and consultants.
If you can't persuade them to host for free, they will probably offer you a competitive rate.
However we're talking five-finger discounts in this post, not even cut-rate options, so you may need to turn to other unused community spaces for your free venue.
These might be local sports halls, churches, schools, and even parks.
Of course, you must get the correct permission to host an event in any public places (like parks) so be sure to contact your local council or relevant authority. They will very likely have rules and restrictions around what you can and can't do in those spaces, and getting a heavy fine would quickly balance out your 'free' space.
If you're running an event for a local cause, then spaces like churches and schools may well be able to accommodate you free of charge or ask for a small profit share on spend at the event.
Summary
The key to finding free venues is ultimately about context. What's in it for them?
Does your event align with and reinforce the mission of the venue? Does it offer them benefits such as exposure to potential new clients or supporters?
If you can answer these questions positively, then you should approach the potential venue with your proposal and see if they agree.
If they don't, try another space with a similar profile. Persistence and flexibility are the other main factors in successfully finding free venues.
What approach do you use? How do you manage to find free venues?
Find out more about boosting your event's profitability with our Event Revenue Guide.