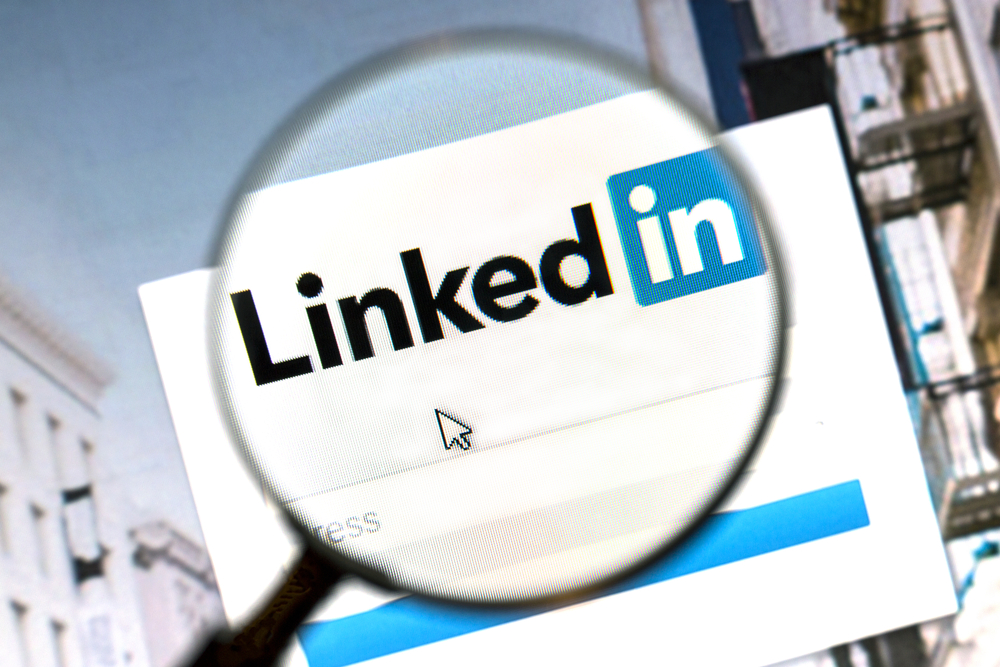 Getting Started with LinkedIn
Every second…….
…Two people sign up as new users of the world's largest online business network LinkedIn.
This article is for the 20 brand new LinkedIn members who created their first account since I started typing (using one finger!)…..make that 24…..26…I won't go on!
Welcome to the social network that has a reputation of being rather serious and not very 'social'!
In this post I am going to show you how to get started and how to make an immediate impact….are you ready? This could seriously impact your career, business success and ultimately your bank balance!
I'm glad you have finally arrived here. What took you so long? People have been looking for you…I'm serious.
If you are in business and you have had contact with anyone external to your business they are likely to have looked you up on LinkedIn and when they didn't find you they were disappointed, frustrated even, because that's what people do…they check you out and LinkedIn is well known as the best place to do it.
Profile
Now that you are here we can ensure that from now on you create a really positive first impression by making sure you have a fantastic LinkedIn profile.
Here are my top 5 tips for a great profile;
Ensure you have a current, professional headshot photo. Check out my

interview

with 'The headshot guy" for more information.

Change your

headline

(underneath your name) to 120 characters that clearly describe what you do and what you offer me (your target audience). Try to include 3-5 keywords in your headline.

Use your summary section to demonstrate your personality in a genuine and authentic manner. Check out my

interview

with personal branding specialist Jennifer Holloway on this subject.

Ensure you detail all of your past employment/roles so that the reader can understand more about your back story. This helps build trust – you require much detail if it is not relevant but make sure the job title and company are there.

Add an attractive background image to the top of your profile (see example below)

More tips on how to make your profile stand out here.
Now you can take a step back and admire your work, the only problem is that you are one of very few people who can actually see your profile. LinkedIn has restricted visibility for keyword searches meaning that anyone looking for 'someone like you' will be unlikely to see your full profile unless you are connected to them (1st tier), their connections (2nd tier) or their connections (3rd tier).
To overcome this you need to start connecting with people and building your network.
Connecting
When you first start using LinkedIn you will need to be proactive in building your network. I would advise adopting the following steps;
Step 1: Start by inviting people you know well. Colleagues, ex colleagues, friends and close business associates (even family members are OK to start you off). Don't link your email account and start inviting people from your email contacts as this can lead to all kinds of issues.
Step 2: Now start looking through the connections of your new connections (your 2nd tier) to see if you can find people who fit into one of these categories;
People you want to do business with

Influential people in your market

People who are highly likely to be connected to (a.) above
Step 3: Ignore LinkedIn's warning about only connecting with people you already know, they clearly don't understand what networking is all about!
Step 4: Try to engage with these people prior to inviting them to connect. This can be done on LinkedIn via Inmail (a LinkedIn message for premium members), group discussions, an individual message within a group (similar to Inmail but free!) or an introduction (a message passed on by your mutual 1st tier connection) or you might find other ways to contact them – email, meeting in person or those texting machines that people occasional talk into….what do you call them?  Oh yes phones!
Step 5: Always always always customize your invitation message. Never ever ever leave it as "I'd like to add you to my professional network on LinkedIn" or even worse send no message at all (the greatest sin possible). If you are inviting from LinkedIn desktop you will asked to state how you know them, don't worry about this as they never see it! If you are using a mobile app you can customize the message but you will need to know how to do it…and it's not how you might think!
Step 6: Once you start to build your network you will become more visible and as a result more popular! People will now want to connect with you and you will start receiving invitations from some relevant people (accept these) and some strange random folks (don't accept them). For those that you do accept you should immediately write to them and introduce yourself….this is called networking!
OK now you are really motoring, so what next?
Get social
This is the one thing that most LinkedIn users stink at….it might sound silly but most people sign up, create a profile and make some connections and then…….(pause for effect)….Nothing – zip – nil – zilch!
Crazy I know but you will be different because you will understand that LinkedIn is primarily a place to build relationships and you do this by getting active and engaging with people.
This is really very easy. Simply look at your home page feed and scroll down until you see something interesting – now read it and make a comment…that's it, done. Repeat a few times a day and you will be a LinkedIn superstar in no time. Avoid 'liking' unless you really are in a mad hurry – commenting encourages engagement and that's the name of the game.
So there you have it. If all 2500 (I might have used more than one finger to finish that quickly!) of you who signed up since I started typing did all the above then you will soon realise that LinkedIn is a great place to be and a highly productive business and social network.
I hope all 2620 of you found that useful (yep, and still counting), please feel free to connect with me on LinkedIn for more tips and tricks.