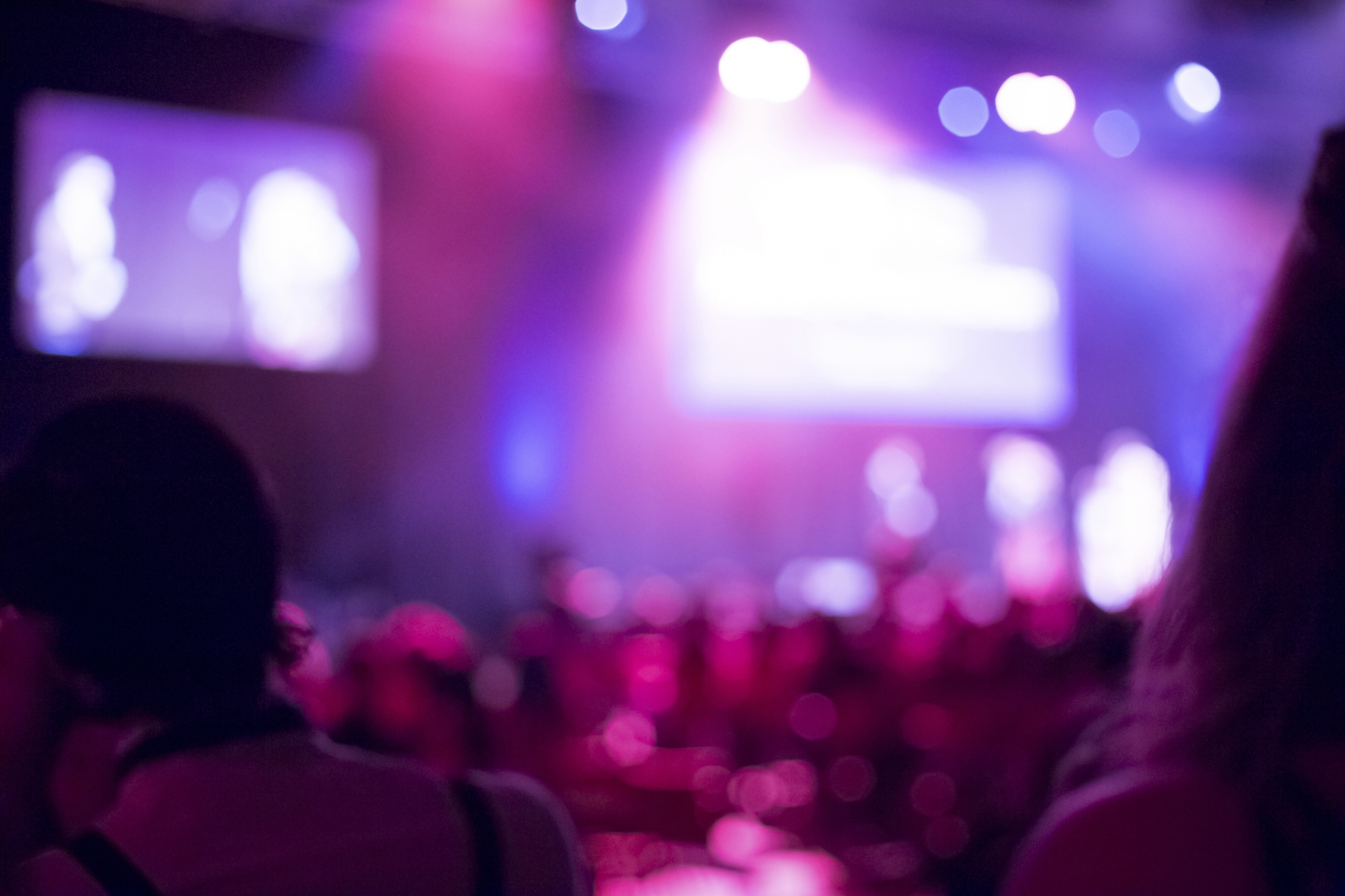 6 Experts Reveal the Secrets to Hosting a Successful Awards Night
Don your glad rags and raise your glasses – awards season is upon us!
If you'd like to run an event to honour the most deserving in your industry sector, here are six experienced awards night organisers to show you how to roll out the red carpet.
Jonathan Read, Commercial Director, Tobacco Dock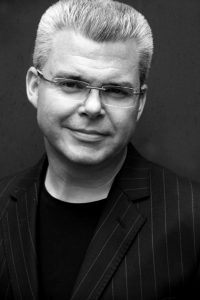 Having worked on some of the Capital's most talked about awards events from the BAFTA Games Awards and UK Fashion and Textile Awards, to the Conference Awards, BASE Awards, BETT and HSBC, we're well positioned to offer pertinent, expert advice.
First off, it's important to define your audience, are they a West End crowd or East London collective? For example, for tech, financial services (apart from those Mayfair hedgies), professional services and creative industries, east is where it's at!
Next you need to choose a venue which will enhance your creative vision. It's very hard to be cutting-edge against a backdrop of gilt and swirly carpets; opting for a striking architectural backdrop which provides a blank canvas gives much freer rein to flex your imaginative muscles, offering more room to bring your brand vision to life.
Ensure the catering matches your aspirations; it doesn't have to be a prosecco reception, salmon starter, chicken main course and chocolate dessert. Think seasonal, locally-sourced ingredients and award-winning chefs who are as excited about your event as you are. You can also play around with the structure; dessert stations, cocktails, and even street food can work really well for certain industry awards, especially in the media and communications sector.
Be brave with the format. There is definitely a place for black tie, three course dinner, 20-award-type events, but equally less formal lunchtime occasions with poseur tables and a snappy, 45 minute ceremony means guests have time to mingle and network afterwards over well-crafted cocktails.
Ultimately, being adventurous and ambitious will help you to set your ceremony apart from others in a very busy marketplace.
Related: How to organise a killer awards show in 10 simple steps
Maria Voller, Marketing Communications Director, Conference & Travel Publications 
The M&IT Awards will turn 30 next year. It has grown into the biggest and most prestigious UK industry awards event with over 1,200 guests in attendance.
Organising an event where the attendees are principally event planners is the biggest challenge of all and meeting their expectations is almost impossible, but one we strive to get as close to as we can. A year-long plan, audience satisfaction, continued customer engagement along with attention to the smallest organisation detail remain vital to its continued success.
Entertainment remains one of the biggest challenges as we look to showcase new or unique artists. We also work hard to ensure we tick the boxes of our sponsors' objectives, the "networking experience" and meet the simple aim of a good night out for every guest. Our audience is encouraged to provide feedback in our post-event evaluation which enables us to continue to tweak the event to improve their experience year-on-year. 
Juliet Freud, Head of Event Planning, The Brewery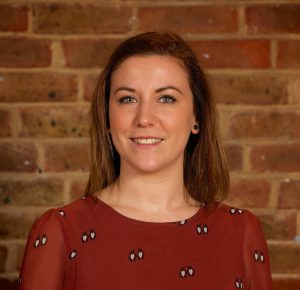 The Brewery is hugely popular for awards and banqueting events – last year we hosted 300 of them.
To get the best from your chosen venue, it's important to know the layout, access points and quirks of the building. Work with the in-house planner to understand how spaces can best function, for instance, utilise smaller rooms as a green room, a press pen or VIP area.
Try to make the most of the building's original features too, it adds character and intrigue and it's what makes your chosen venue stand apart from other venues.
Dietary requirements are now a major issue at events, it's important to make sure they are all collected in advance and to know where these guests will be seated. This means there will be no slowdown in service; staff won't need to go back to the kitchen or wait for alternative dishes to be prepared.
Great communication is key. To ensure the evening goes off without a hitch it's vital that everyone in the team knows their role, the format and timings of the night.
Embrace new event technologies and things that will make your life and event easier. We've installed video walls and use these instead of branded flats and screen sets, this allows me to change the look and feel of the set at a touch of a button.
Related: The ultimate top 5 tips for staging award ceremonies 
Samantha Summers, Senior PR Account Executive, 10 Yetis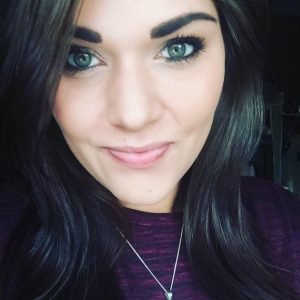 I managed the retailer awards for a local shopping centre that was all about celebrating the businesses within the centre and thanking them for their hard work over the previous year. One of the main things I learnt from the off was not to wait to have a venue sorted before managing any other aspects, such as arranging awards.
Obviously things such as catering, staffing, entertainment and the like can't be sorted until you have the venue booked, as you don't know what's included and what isn't, but you can at least get alternative quotes in the meantime so you're not left fumbling when you book your venue and it's not included.
Also, don't let timings take over. We all know that the timings on the awards schedule are just a guideline – nothing happens at the exact times you allocate. You may want everyone sat down for the awards ceremony at 8pm, but chances are half of the room will be at the bar grabbing a drink or two, so you may have to wait a few minutes. It's OK, it's not the end of the world – you can make the time up later, or not.
Vikki Kennedy, Event Manager, The International Centre, Telford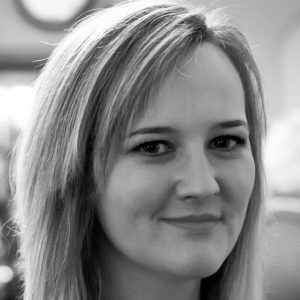 The International Centre is a large, purpose-built venue in the heart of the Midlands, so we have first-hand experience of organising many awards events for all sorts of clients. Here are my top tips for organising a successful evening:
Outstanding food and beverage is important – set up a food tasting with the venue's catering team to ensure the menu is fresh and inviting and caters for all dietary requirements.
Check the quality of catering delivery and how the venue briefs and trains its serving team.
It is helpful if you can stick to timings and serve the starter and main course without having awards in-between as it guarantees the quality of the food. There is nothing more stressful for the catering team than awards overrunning between courses.
Ensure all the winning tables are evenly distributed around the room, otherwise those placed at the back and sides soon work out they are not going to win and lose interest.
Choose an engaging guest speaker and awards presenter – make sure they are relevant to the subject of the awards.
Build in enough time for guests to relax and network, for example plan a drinks reception at the beginning; not everyone wants to stay out late.
Do not scrimp on vital touches – running out of drinks at the reception looks tight!
Related: How to get the right AV set-up for your event
Nick Gold, Managing Director, Speakers Corner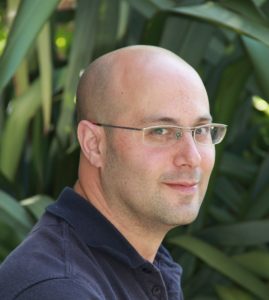 The compere or host of an awards night is vital for both setting the right tone and maintaining the energy throughout the evening; an event organiser must consider these two key areas when choosing who should take on this critical role.
Firstly, in terms of establishing the right mood, a host has the power to either add gravitas or create a perception of fun – before they even take to the stage. From the pre-event marketing in the build-up, to the menus on attendees' table on the night itself, you can sway the tone in the intended direction from an early stage by carefully planning the announcement of your host's name and profile.
Secondly, for the actual awards presentation, organisers need to be clear in communicating their requirements regarding delivery. This includes the pace of the awards, the extent of interaction with the winners, and whether or not an autocue will be used.
Most importantly, but often overlooked, is the ability to hold an audience's attention when 90% are tempted to switch off (normally once their award category of interest has passed). To create a needed lift at this point, make sure that your host of choice is able to keep the energy flowing in the room. It will help to make the night even more memorable.
Conclusion  
Don't be afraid to ask your venue for help when planning your awards night. Many will be experienced in running this type of event and will be able to offer useful advice and ideas helping to ensure your evening is a winner!