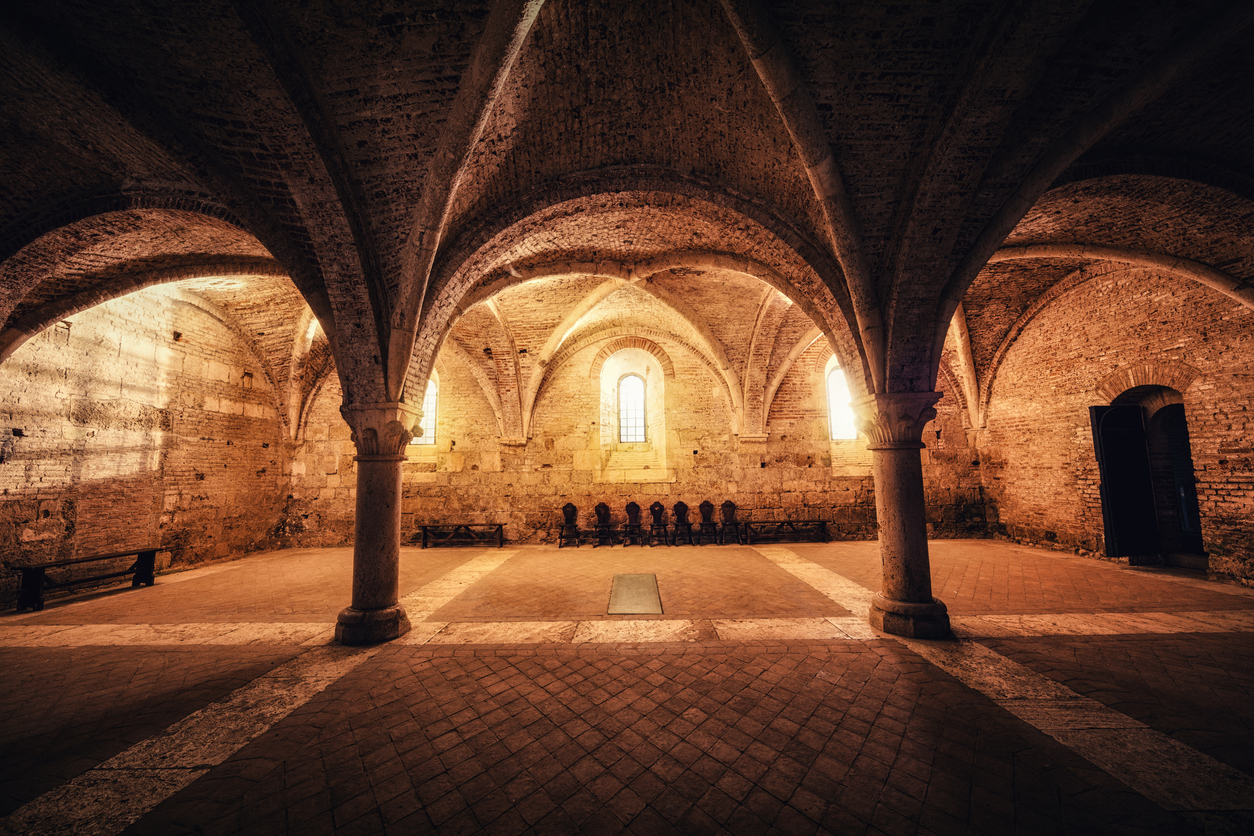 A Quick Guide to Hosting Events in a Unique or Heritage Venue
This is a guest post from Lisa Hatswell the General Manager at, Unique Venues of London, a not-for-profit membership association.
Long gone are the days of stuffy meetings, uninspiring conferences and generic events.
Instead, organisers want to get more for their event budget, and are looking towards the unique and heritage venue sector to provide something extra special for the same price.
At Unique Venues of London we believe that surroundings impact on attitude, motivation and inspiration, and as such, our venues offer more than just four walls and a roof. They are a taste of the capital's flamboyant history and provide the ideal setting for both business and entertaining.
Aesthetically, unique venues stand out from the crowd, and a range of our venues are architecturally representative of the period in which they were built. From the beautiful high ceilings at the British Library to the distinctive pods of the Coca-Cola London Eye, an event hosted in a notable venue creates a sense of occasion; bringing excitement and glamour to any kind of event.
Personalisation, the buzzword of the last few years, is one that remains pertinent as planners continue to look for something they can't find anywhere else. While 'different' is something that comes as part of the package with unique venues, this doesn't mean they can't also be tailored in the way a traditional venue would.
For example LSO St Luke's is able to manipulate the lighting on its iconic spire to match the branding of a client with relative ease.
Of course this can be slightly more difficult in venues with highly protected features. A priceless art collection such as those on display at Tate Britain or the Saatchi Gallery can require more planning, however the events team will be more than happy to suggest ways you can tailor the venue without affecting the heritage status of the space.
Making the most of them
The added value element has become a prerequisite during the venue booking process and this is where unique and heritage venues really shine.
From a tour of a world famous landmark, to a private viewing of a priceless art collection, unique venues are guaranteed to stick in the minds of guests and give the event you're planning an instant injection of gravitas.
A way to really make the most of your unique venue, is allowing guests to make use of its unique selling point. If you hold your event at London Zoo for example, include an animal experience, or, if it's at the National Gallery, add a cultural element like a private tour led by one of the venue's experts.
This extra element will really set your event apart and offer guests an experience they may never have thought to try.
Restrictions to be aware of
Although the history and atmosphere of unique venues helps bring an event to life, the building's heritage must also be taken into account when planning an event.
A venue's protected status can sometimes mean that certain elements of an event need special consideration and planners need to understand these when designing their event.
At Hampton Court Palace for example, the priceless interiors come with restrictions on the use of glitter or naked flames, while some heritage sites insist that only suppliers on their accredited list can work in the venue as each supplier undergoes a rigorous due diligence process which they must pass.
Venues usually offer a set criterion to help event organisers get the most out of a space while abiding by the venues guidelines.
Communication is key
When planning an event at a historic or unique space, it's essential that you clearly lay out your vision to the event managers in the early stages of the planning process. Ensure they are well aware of your expectations, so that they can make recommendations and suggest alternatives to anything that may not be possible.
This could range from music volume limitations to certain food exclusions. Planners are well versed in what is and isn't possible in the venue, and will usually have an alternative option they can offer, so be sure to ask early on.
Corporate Social Responsibility (CSR)
As well as their distinctive style and personality, heritage venues can also contribute to a company's social awareness goals.
With businesses placing a larger prominence on their CSR policies, unique venues offer the ideal way to treat staff while playing a part in a bigger picture. Many of our venues are not-for-profit, and funds made from events are reinvested back into the maintenance and conservation of the spaces.
This means hosts are helping with the preservation of iconic and much loved institutions while enjoying all it has to offer. This makes them ideal choices for everything from charity events to global corporate conferences, and gives event planners an extra justification when trying to source event funds from CFOs.
In conclusion
The key thing to remember when sourcing any venue is how the setting will fit in with the story you're trying to tell. Whether it be for an intimate dinner, or a global conference, the location goes a long way to setting the scene for proceedings.
Unique or historic venues offer the ease of a well-defined narrative and can really help to highlight the feel of an occasion. This, coupled with the right event experience, creates an experience that is far more than just the gathering of people.