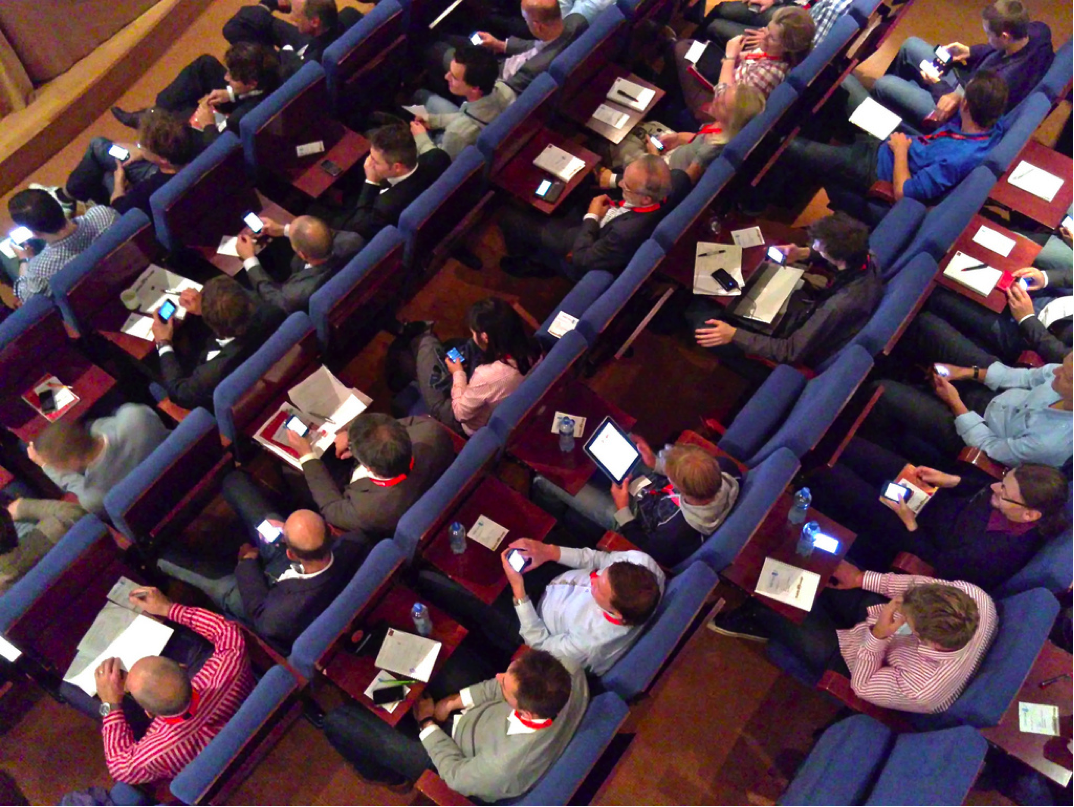 How a Mobile Event App Can Help Attendees Get the Most Out of Your Event
"Wow, that event blew my mind!"
"I got so much more out of it than I expected!"
Those are the attendee responses you hope for, right? When people have an amazing experience at your event, they're more likely to come to the next one, have positive feelings towards your brand, or buy your product. But each person arrives with different expectations and motivations. One person's "mind-blowing" is another person's "meh."
So the challenge is, how can you make sure all of your attendees have a mind-blowing experience? How can you personalise your event at scale?
Many successful organisers have found a solution: mobile event apps. Whether you're running a high tech conference or a major music festival, these interactive apps empower attendees to take control of their own experiences — and stay connected to all your event has to offer.
How can a mobile event app get the attendee responses you're after? Keep reading to find out the top three ways.
1. Break the ice and get your attendees talking
Your attendees want to meet and interact with one another, especially if they share interests. In fact, three out of four people in a 2015 study by the IAEE (International Association of Exhibitions and Events) said networking at events was important to them.
To nurture these interactions, mobile event apps are one of your best networking tools. These apps will typically link to a social network like Facebook or LinkedIn. Attendees can see who in their network is going, and which attendees they share interests with. Mobile event apps create a mini social network — just for your event.
2. Give your attendees control of their own day
The one-size-fits-all event program is a thing of the past. A mobile event app lets your attendees customise their schedule. You spent the time curating your content before the event — let your attendee pick and choose their sessions. They can save their schedules directly on the app, so they never have to worry about missing a favorite speaker or presentation.
3. Keep your attendees informed at all times
From the agenda to the location of lunch, there's a lot of information your attendees need to know. With a mobile event app, your attendees stay informed at all times with schedules, maps, speaker lists, and more. And if something changes at the last minute, you can instantly update them with a push a notification.
To deliver on those benefits for our organisers (without forcing you to develop a custom app yourself) Eventbrite decided to integrate with a mobile event app partner, Presdo Match. Here's why we decided to integrate with Presdo Match:
Engagement tracking.

If you can see which sessions and elements of your program are most popular, you can plan an even better event next year. Presdo Match gives you built-in reporting within the app, so you can easily track what your attendees are interested in.
A single source of information.

Your attendees don't want to search through dozens of old emails or hunt for signage. Presdo Match makes it easy to find all the important event information— and easy for organisers to notify attendees of any updates.
Networking capabilities.

Your attendees can connect to their LinkedIn accounts within the app to see who's attending in their network, or to find new connections to make. Presdo Match makes networking even simpler with personal recommendations based on similar interests and backgrounds. In the image below, we've shown an attendee's view — a list of people they can connect with at the event.
The mobile smartphone has become an integral part of our everyday life. And now this new technology is helping organisers create a better attendee experience. If you're interested in learning more about creating a mobile app for your next event, check out the Presdo Match page on Eventbrite Spectrum. You'll find screenshots, case studies, and more.