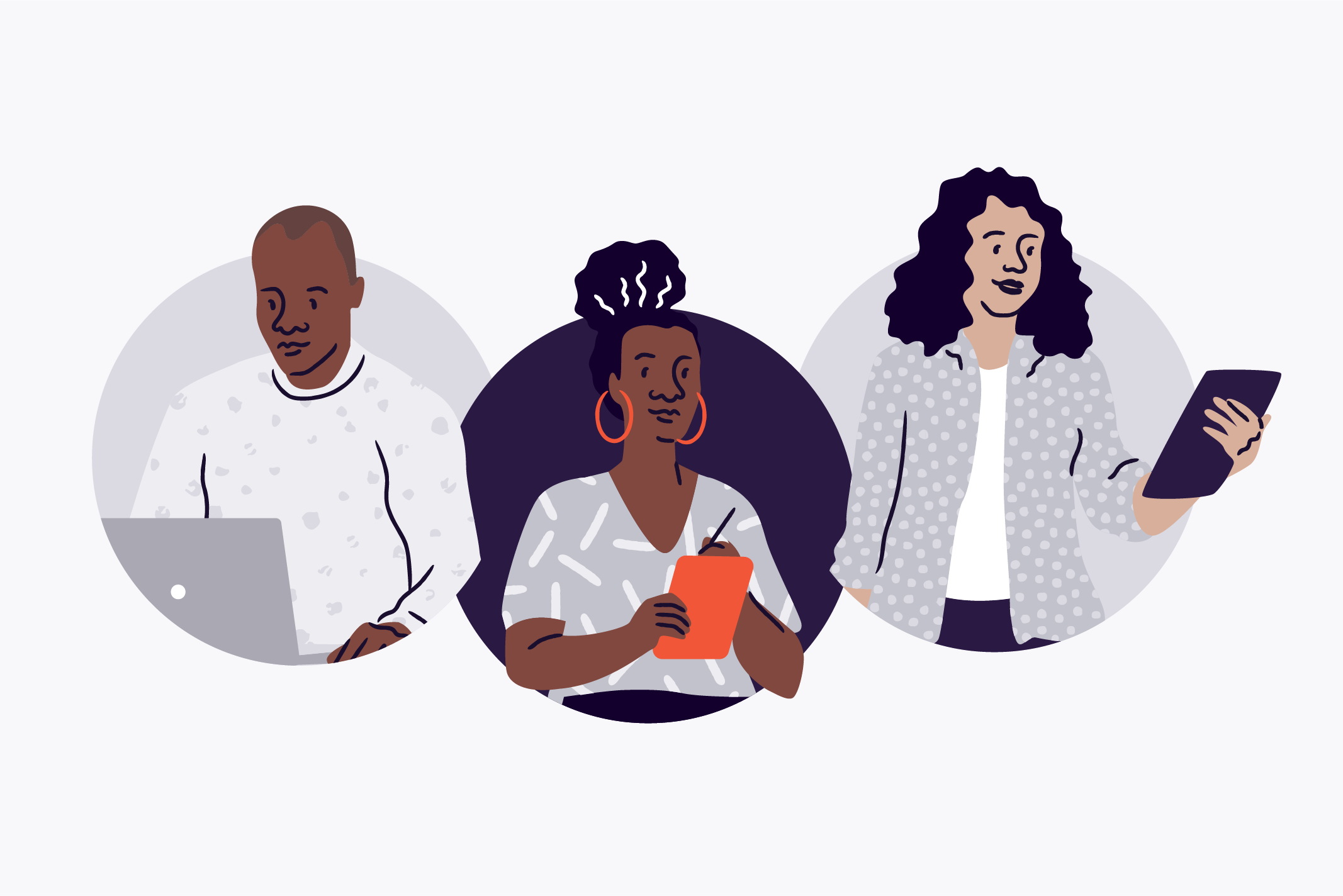 How to Run a Focus Group and Gain Maximum Attendee Insights
Whether you're launching a new event, service, or product, or just want to get to know your existing customers better, holding a market research focus group is a great way to gain valuable insight into the needs of your target audience. Bringing a group of potential customers together, either in person or online, at the outset of a project can save you significant time and money in the long run. Research conducted during a focus group discussion can also prove useful if you're seeking backing for your event, providing evidence of that gap in the market that you're looking to fill.
Follow our simple seven-step guide to learn the key elements of running a successful focus group.
Step 1. Write down your goals
Before you can start gathering participants, it's important to understand why you're organising the focus group. What are you hoping to find out? Are you trying to establish a market for your food or wellness event? Do you want direction on marketing for a particular group or audience segment? (One focus group example could be university students.) Do you want to understand how you can provide a better service to regular attendees?
Setting clear goals, at the beginning, will provide you with a road map for planning your focus group.
Step 2. Define your target audience
Now that your goals have been set, you will have a clearer idea about who you need to invite to participate. Demographics to consider include gender, age range, ethnicity, sexual orientation, postcode, religion, relationship and family status, education level, income level, and hobbies.
You may wish to hyper-target i.e. professional couples aged between 40 to 60 who enjoy cooking, but don't have much time, or it might better suit your purposes to have a broad cross-section. You can always drill down later into different groups and gain deeper insight.
Once you know exactly who you are trying to target, you will better understand where to reach out to those individuals.
Step 3. Find a venue
Video hosting technology is now so widely used that you may not need a physical venue at all. Online streaming platforms allow for greater flexibility in terms of time, frequency, and location, as people from around the world can easily join your event from the comfort of their own homes. (Make sure to give clear instructions on how to connect for those who may not have used your chosen software.)
If it is possible to get together in person, you won't require a fancy venue for your focus group – simply somewhere that is easy to find and access. Public transport links are important, as well as access to free parking, as some participants are likely to be driving.
Good-value venues include church halls and community centres, schools or colleges, a meeting room in a business centre that can be hired by the hour, or even your own offices.
The ideal duration of a focus group is between 60 to 90 minutes. But when setting the time and date for your focus group, consider what would be most convenient for your target audience –  if you're targeting football fans, you won't want your group to take place at the same time as an important match!
Step 4. Recruit participants
The ideal size for a focus group is 10 to 15 people – any more than that and not everyone will have the chance to provide proper input. Aim to confirm 15 participants and you'll be covered for the inevitable 10 to 20% of no-shows.
You can use Eventbrite to set up a free event page, providing your participants with full details of your focus group and the opportunity to secure a place via the registration facility. Eventbrite's Custom Questions feature enables you to collect demographic information at registration, ensuring attendees are properly qualified to take part.
In order to incentivise people to take part, and thank them for their time, it is usual to offer a moderate gift, such as a £25 gift voucher for a popular restaurant chain or store. Your adverts should make these incentives clear, as well as the date, timings, and location of your event.
You can reach out to potential participants with physical advertising such as flyers or adverts posted in targeted locations such as schools, workplaces, post offices, or local newspapers. Online methods could include email campaigns and reaching out to specific attendee types through Facebook groups.
For example, if you wish to recruit pregnant women for your focus group, you could use paid social media marketing to target that exact demographic.
Step 5. Design the questions
The purpose of a focus group discussion is to stimulate rich conversation so it's important to ensure engagement questions for focus groups are open-ended, with no particular answer implied. Starting questions with "how" or "why" or "what" is a good way to get participants talking. An example might be: "What motivates your decision to attend an event?"
The idea is that the participants cannot answer with a single "yes" or "no," although this might be useful on occasion. For example, "Is the length of the event an important factor in deciding whether or not to attend?"
Each question should be followed up with a probe, eliciting more information, such as: "Why is that important to you?" Questions should be clearly worded, to the point, and ask only one thing. For example, asking how the length of the event and the promotional material influence a participant's decision to attend is asking for two different things and should be split into two questions. The ideal number of focus group research questions is between eight to 12 – you need to ensure that there will be time for every participant to answer.
Step 6. Moderate the group
Ideally, the focus group is conducted by a team consisting of a moderator and an assistant moderator. The moderator facilitates the discussion and can put together a focus group moderator guide template to help. Meanwhile, the assistant is responsible for filming an in-person session as well as providing support and aiding audience engagement, perhaps by passing around a microphone. If the group's held virtually, an assistant can make sure the platform's video is being recorded and take notes to help with analysis.
After greeting each group participant and providing them with name tags (if in person), the moderator should begin by sharing information about the focus group, including the goal of the event and how the information will be used.
Next, set the ground rules for the discussion, such as raising your hand before sharing a comment. (Most online platforms have "raise your hand" and chat features for this). Consider focus group icebreakers, such as getting each participant to share what their desert island meal would be. They're a great way to get people talking.
It is also good moderator practice to paraphrase and summarise long, complex, or ambiguous comments. It demonstrates active listening and clarifies the comment for everyone in the group.
At the end of the session, thank the participants for attending and hand out any incentives.
Step 7. Analyse
After the event, conduct your focus group data collection by transcribing the answers from the recording, cutting out anything unnecessary. Enter the answers to each question into a spreadsheet and begin to analyse the data by organising the responses into categories.
For example, when you asked about the factors that motivated the participants to attend an event, break the answers down into categories such as:
A) Price of admission

B) Prior knowledge of the event host 

C) Interest in the event topic 

D) Time of the event
Assign each answer to a category. You can then easily see which category has the most responses and identify common themes.
Finally, you should write a report outlining the major findings and conclusions, as well as the subsequent recommendations for your event or product.
Make focus groups your go-to research tool
Running a focus group will provide you with invaluable business intelligence and could give you an advantage over your competitors, especially when it comes to narrowing down ideas for themes and finding effective formats for your event.
However, you should bear in mind that you might need to host more than one to obtain thorough results. When you're not hearing anything new anymore, you'll know you've reached a saturation point.
Once that happens, you're ready to set up your event.