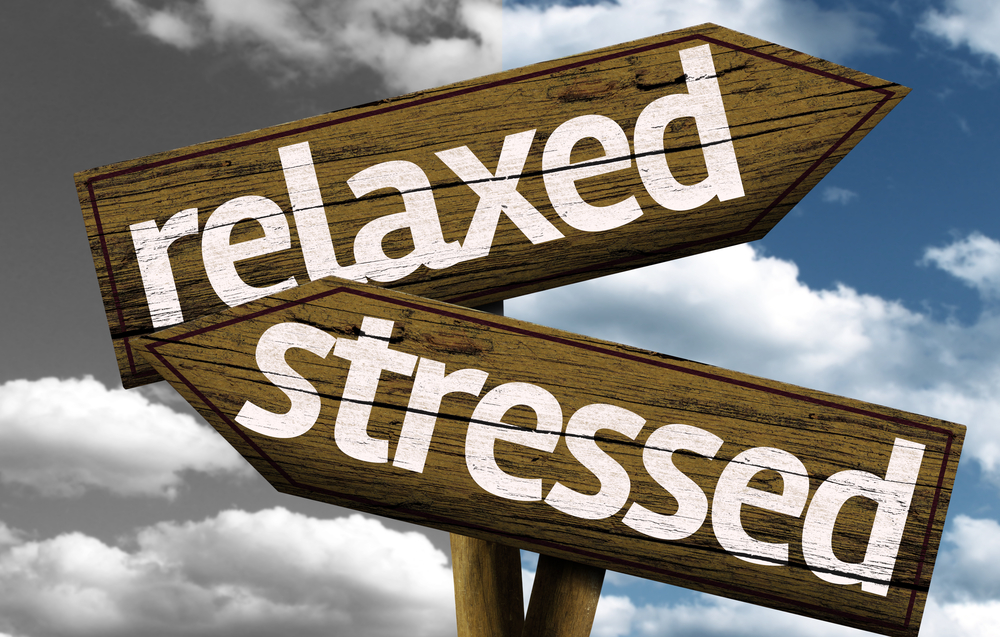 17 Eventprofs Share How to Stay Calm and Reduce Stress Before an Event
You don't need us to tell you how stressful it is to organise an event, you already know that. But wondering how to stay calm and reduce stress before an event? We can help you there.
We've spoken to 17 different Eventprofs from all different backgrounds, all different industries, that organise all different events to  find out what they do to stay calm and reduce stress before an event.
1. Belle Wade, Events and Programming Manager at London Fields Brewery
Tips I would give for staying calm and reducing stress before an event is – preparation is everything. I work very closely with our operations team and try and think about all the things they need to know before event day so I can pass that onto the client. Having as much information and organising it in the most concise way as possible ensures there is no miscommunication between yourself and the client, yourself and your operations team and your operations team and the client. In the odd occasion where things do go wrong (it does happen) the best thing to do is to not feed your panic. I always tell myself and my team 'look this is what has happened, rather than thinking about how it has happened, let's think about how we can fix it now' – you'll be so busy trying to find a solution you won't have time to think about anything else.
2. Heather Wilson, Events Co-ordinator at Shortlist Media Ltd
I find I'm able to mitigate stress in the days leading up to an event by making lists and updating them as I go. It's simple, I know, but sometimes when you're feeling overwhelmed, nothing is more helpful than mapping out the work ahead and tackling it one piece at a time! Before an event, I'll also consult with one of my trusted colleagues and walk them through every step of the event. They'll ask questions and offer advice, which helps me prepare for any scenario. I always feel much more confident once I've run through the event with someone from my team.
3. Tatiana Mercer, Managing Director at BarChick
Don't be late
Always take a charger, running out of battery is a big no when hosting an event.
Look good
Get a lot of sleep
Make sure you eat lots, you need energy
And always have a drink! That never changes.
4. Pontus Rundqvist, Business Developer at DreamHack
To stay on top and deliver the quality broadcasts our fans expect we at DreamHack think that there a three core tips for staying calm:
Documentation
Often it's the uncertainties that brings stress, or the fact you might have forgotten anything. By reading through the documentation (such as lists) you can make sure that's not the case!
Breaks
During the last days before the event it's important to have short breaks. That often means play a game together or head out to grab some snacks. Make sure to change environment or context.
The team
The last but most important aspect many tend to forget – have trust in the team. You are all there to deliver the best possible product and everyone are as eager to make it great.
5. Gareth McTiffin, Marketing & Events Manager at Merlin Entertainments
We're in the business of entertaining, which means we spend an awful lot of time meeting people face-to-face. My team therefore needs to be approachable and knowledgeable. If you show calmness on the outside that transmits to staff and puts guests at ease.
Organisation is a huge part of my job, I need to make sure that my team knows what they're doing, how they're doing it and when they need to do it. That also means being one step ahead of everyone else. I've instilled this within the events team at Merlin so we're never left second guessing anyone.We host events all the time and have an experienced team who know what they're doing, sometimes you just need to reinforce that message.
6. Shara Tochia, Events Manager for EMEA at Facebook
Tips to stay calm:
1. Plan every tiny detail in advance & write It down. Run sheets, contact sheets, logistics docs, you name it!
2. Work with colleauges to find a solution to a problem if there is one. Two brains working together is better than one. 
3. Always have battery on your phone.
7.  Alex Shebar, Community Director at Yelp London
Throwing an event is chaos in a bottle. You never know what's going to happen and it can seriously make you flip out days (even months) before it happens. So here is my patented three step process for staying calm:
Step one. Plan for everything you can. Plan for things to go horribly wrong and what you'll do if it does. Plan for things to go amazingly well and then how you can then make the most of the event when everyone is having a great time. Write it all down so it gets out of your brain and you can share it with your team, or just look at it when you start to freak out again. Plan. Plan, plan, plan.
Step two. Breathe. You've planned for everything, now, take a moment before the event and be happy. Are things going wrong right now? No they are not. In fact, you've done all the pre-work and you're ready to go, so things are going well. If a situation occurs and you need to deal with it, that's when you deal with it. Otherwise, just breathe. Right now, things are going well. You are a damn rock star.
Step three. Be ready for anything. Things are going to happen that you're not prepared for. And there's no way you're going to know what they are. Guess for everything and be ready for anything and, at that point, nothing will surprise you.
At this point, there is nothing else you can do. Have a beer, you've earned it for all the work you've done so far. And make sure you have another one saved for when the event is over and you're celebrating how well it all went.
8. Ella Stearn, Freelance Event/ Project Manager  & Co-Founder of BlueMonkey Social Media
In my opinion, the best way to reduce stress is ensure you've done everything properly… Things aren't always going to go completely to plan; that's life! But if you know you haven't cut any corners, have been organised to ensure nothing's been missed out and are prepared with any contingency plans needed- you'll be more than okay! It's always better to do MORE than expected and focus on doing the best job you possibly can.
The more events you do, the easier it will be. Always be confident in yourself and your abilities. Remember- you've got this! You've done all the hard work, planned, prepared, thought about the things that could go wrong and are IN CONTROL. If something doesn't go to plan- take a moment, don't react immediately, just think clearly about what you can do to get around it.
9.  Jenni Williams, Head of ITV Events
Planning and preparation is key for me to ensure a stress free event. If there's one thing I have learnt its to expect the unexpected just before an event! If everything else is organised and ready you have the headspace to tackle any last minute changes, keep calm and carry on. A great team who support and encourage each other is also a great help. Nothing's too stressful when you're all in together, driving each other on to succeed.
10. Lucy Charles, Events Manager at Borough Market
Quite often I don't feel calm but the most important thing is not to show that to your client as there's nothing worse than them being stressed. In London we're blessed with a ton of resources to help at the last minute so even if you've forgotten something vital, there is always a solution. I make lots of lists, which get more refined as the event draws closer – just work through them methodically and keep ticking things off! Prioritise. Maintain perspective and don't get too tied up over small things. Make sure everything you need is written down somewhere and don't rely on it just being in your head. Share last minute panics with a colleague – between you any issue will always get solved. Teamwork makes things happen – I'm lucky on that front at Borough.
11. Caitlin Van Horn, Marketing Co-ordinator at Brooklyn Brewery
Before the start of an event I'm working on, I take a few minutes to make sure I look put together. I'll change out of my work clothes, put on some mascara, and fix my hair. It gives me some time to decompress, and it helps to keep up the illusion that everything is going smoothly whilst the rest of the staff are running around in leggings and a pony tail. Beyond that, beer helps.
12. Samantha Hornsby, One half of Mae and Sam
I always write down a very detailed account of the event on paper a few days beforehand. That means detailing exactly what is meant to happen and timings, down to the smallest details such as 'drinks are poured by bar staff ready for guests' arrival', 'close doors after everyone has arrived' and 'lay out flyers on the chairs'. It's obviously very annoying to be so meticulous, but in being so thorough, I have avoided countless last minute issues!
13. George Taylor, Director of Creative Industry Hub
The best way to stay calm during the run up to an event is to make sure you have every box ticked off, because stress comes from the fear or not knowing what could happen, or feeling like you've missed something out. But providing you've ticked every little box, completed all of those tiny admin tasks, and double checked with all your venue, speakers, sponsors and other stakeholders that everything is the way it should be then that'll remove a lot of the anxiety.
I'd also suggest thinking up solutions to problems and arrange back up plans in case something does go wrong. On the inner game side, make sure you get a good nights' sleep, eat healthily, meditate if you can and drink less coffee as well as exercise. If your body and mind is in good shape and you've checked, double checked and prepared a back up plan, then there's no reason why you should get stressed on the day!
14. Richard Gott, Founder of MemberWise
Stay calm before:
Ensure robust planning takes place, helpers are provided with a brief before the event and a 'walk though' takes place either the night before or a good hour or so before the event starts. Also providing delegates with concise information in a timely manner helps to reduce the number of delegate queries pre-event. Ensure parity when selling sponsorship/exhibition spaces also helps to ensure a fair deal is offered. Asking delegates for special dietary requirements and accessibility needs prior to the event (online as part of the registration process) helps + asking delegates to choose their breakout sessions (to ensure room capacity is utilised effectively) prior to the day. Presentation slides decks should be submitted 2 days before the event so that they can be created and uploaded on laptops etc.
Pre-Game ritual:
Ideally set up the night before if an early start
Ask Breakout session chairs and key helpers to arrive early (put them up in the venue/hotel ideally so they are on-site)
Have a helper brief 1 hour before the start of the event
Provide a set-up deadline before delegates start arriving
Go!
During:
Ensure there are plenty of helpers on hand, have a presentation/speaker prepared to speak if there is a 'no show' or a speaker is taken ill, be prepared to move sessions around if there is an issue with transport, have a dedicated manager and/or someone who can take a 'helicopter view' throughout the day and/or troubleshoot as and when required.
15. James Sutcliffe, Head of Tours & Events at Ministry of Sound
I always find that detailed planning before an event, with well put together itineraries, call sheets, etc go a long way toward reducing stress. Of course you can't plan for every eventuality, but a team briefing on the day of the event itself, with all major stakeholders and staff can again, minimise any potential problems before they arise, leading to a smoother run up to the event and a reduction in everyone's stress levels.
16. Amy Khammal, Events Manager at Royal Opera House
Stress deeply affects the way we perform.  Ample Communication in the lead up to the event is crucial and I prefer using simple to do lists set to my timeline, therefore I don't need to panic over the often monumental task lists at hand.  To help you stay calm always get plenty of sleep the night before an event . Above all else have diplomacy, a good sense of self-awareness and practice  your mindfulness.
17. Danny McCubbin, Digital & Special Events Manager at Jamie Oliver's Fifteen
For me it's all about having a great team who you trust impeccably. Here at Fifteen every year we work with 18 unemployed youth to give them a better chance in life so trust is a very important part of everything that we do. I also make sure that the lines of communication are open with every team member before we run the event and that everyone knows exactly what their job role is on the night. For every event we also have a group meeting beforehand to run through service, the menu and if any of our guests have any special requests.
Got any tips of your own? Share them with us in the comments below!