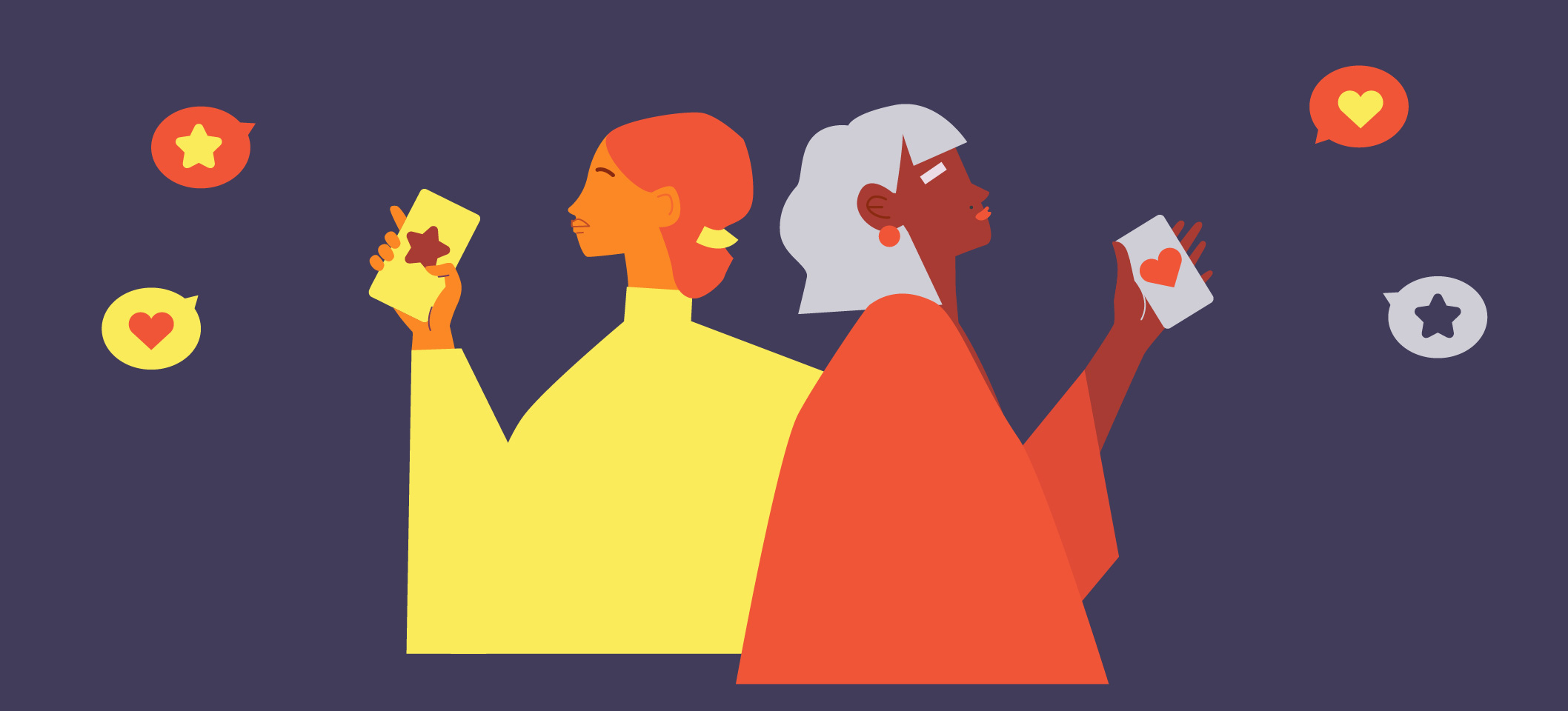 How to Use Hashtags Before, During, and After Your Event
When it comes to promoting your event, there aren't many marketing channels as effective — or cost-efficient — as social media. But with all the noise online, you have to be smart about your social media strategy to get noticed. An easy place to start? #Hashtags.
The hashtag as we know it was created by Twitter in 2007. Hashtags group together certain keywords or phrases, allowing people to follow and engage with topics they're interested in. Using a hashtag consistently can help you boost the online conversation around your event — and ultimately, your ticket sales.
Here's how you can use hashtags before, during, and after your event.
Creating a great event hashtag
Hashtags are great for spreading the word about your event — and collecting content from attendees after it's all said and done. You can even use hashtags during your event to engage sponsors or start a conversation between guests and speakers.
Effective event hashtags are:
Relevant and descriptive: Including your event name and the year is a common strategy, but you can also keep your hashtag "evergreen" by not including a reference to the year.

Unique: #SocialMediaConference might be relevant and descriptive, but it's not unique, so chances are people will be using it for conferences other than yours.

Short: The shorter the hashtag, the easier it is for people to remember and use it.

Easy to understand: Abbreviations and acronyms are great for keeping hashtags short, but make sure the hashtag isn't too complicated for people to decipher #MSTHITCFPTD (see what we did there?).

Use capitals: Capitals split your hashtag in place of a space – #TechConfExpo is a lot easier to read than #techconfexpo.
Pro tip: Do a thorough search across platforms for the hashtag you want to use to make sure it isn't already being used for a different purpose… and that it doesn't surface any #NSFW (not safe for work) content.
Great event hashtag examples
Here are some examples of great event hashtags:
#INDIE19 for Indiependence Music & Arts Festival: This Irish festival's full name is a bit of a mouthful but this shortened hashtag works well – it's distinctive and won't take up too many precious characters on posts!

#WeAreTechWomen for the We Are Tech Women Conference: This hashtag reads easily thanks to the capitalisation and short words, and also encourages engagement with the audience as a statement and not just an acronym.

#prideinlondon for London Pride: A great example of keeping your hashtag short, sweet and simple.  If you can get to the point quickly, don't add extra words for the sake of it. Simple is always best for hashtags!
Using your event hashtag: Before your event
First, come up with a hashtag that's short, unique, and easy to understand. Once you land on an idea, stick with it! Consistency is key, and changing from one hashtag to another will confuse followers and split your content.  
As you post relevant content leading up to your event, make sure to include your hashtag across your social media accounts!  While hashtags are most prominently used on Twitter and Instagram, platforms like Facebook, Google+ and Pinterest have also adopted them. And Instagram has even gone as far as to allow users to follow specific hashtags, making them an even more crucial part of your strategy.  
Add your hashtag to all of your social media account bios as well. And don't stop there — promote your hashtag on all your other communication channels, including your event website, promotional emails, print materials, on-site signage and more.  
Make sure all of the key players involved in your event know your hashtag. That means having your speakers, sponsors, and acts on board. Encourage them to use it whenever they post something about your event on social media. This way, you'll be able to engage their audiences and extend your promotional reach.
Using your event hashtag: During your event
Make sure your hashtag is visible at your event so your guests are familiar with it. Include it on handouts and display it on screens throughout your venue. Better yet – give people an incentive to use your hashtag and share your event on social media. This could mean setting up a photo booth branded with your hashtag, or creating a photo competition where the best photo that incorporates your hashtag wins a prize.
Consider displaying user-generated content — whether they're tweets, photos, or videos — that use your hashtag onsite. This rewards your social media sharers and encourages more attendees to post. You can even take this content and share it on your other social media accounts to engage with people who couldn't make it to your event.
And remember: if you're posting or live tweeting during your event, include your hashtag in every post.
Using your event hashtag: After your event
After the big day, use your hashtag to keep the conversation going and build excitement for next year.
Ask attendees to share their favourite moments from your event, using your hashtag in their posts. Collect all of the posts related to your hashtag and select your favourite content. Re-share it on your social networks, use it in email recaps, and add it to your event website. Event-goers love to know what to expect when they're deciding whether or not to go to an event. So the more photos and videos you include on your site (particularly ones showing your guests having a great time), the higher your chances of landing a ticket sale.
Want more tips on crafting a great hashtag, and writing social media posts that sell tickets? Download these free templates that will help your event stand out – and sell out.