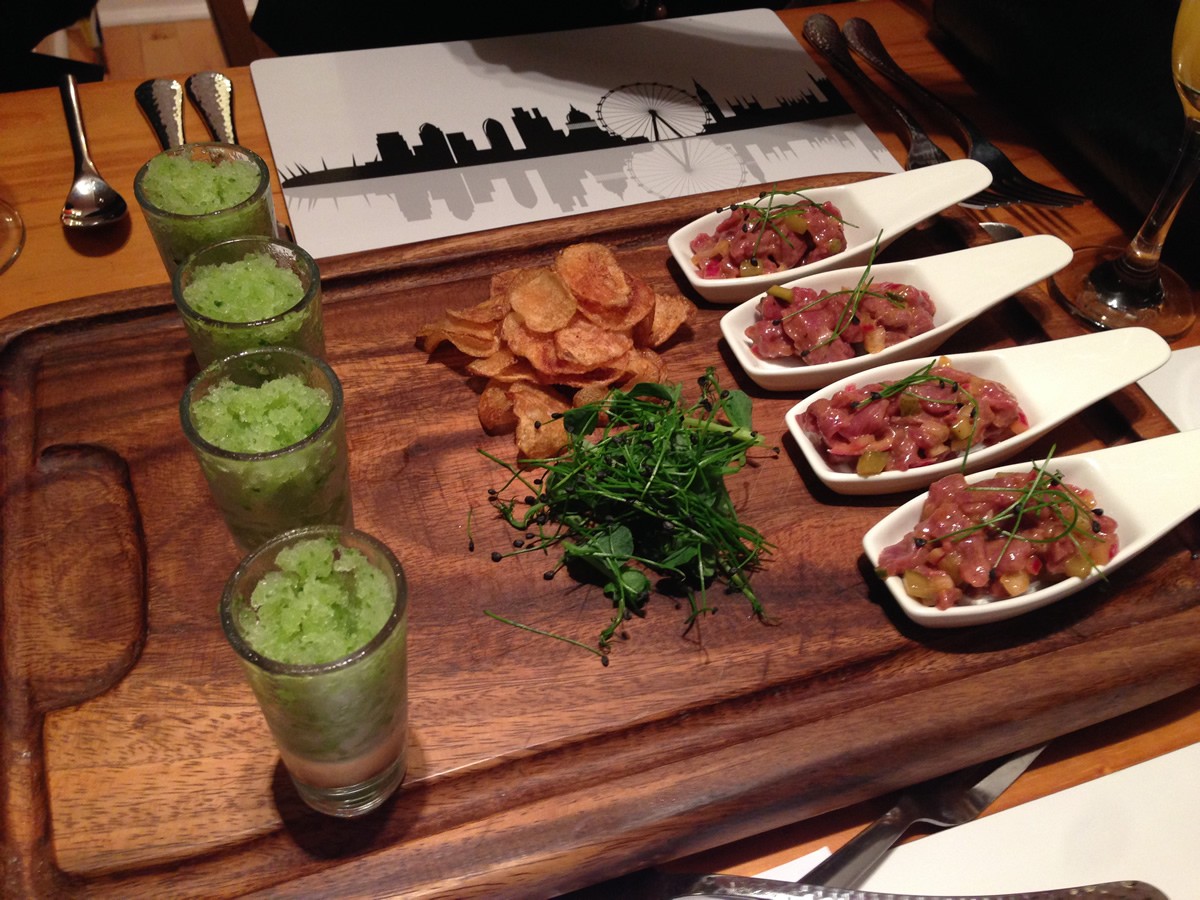 A Q&A with the Iain Devine aka the Drunken Butcher
We had the pleasure of speaking to respected Mancunian foodie Iain Devine – aka the Drunken Butcher – about his supperclubs, food predictions for 2015 and how Eventbrite helps him run his events.
Tell us a bit about yourself and your supperclub events 
I've worked on and off as a professional chef since leaving school, I've now got a "real" job but started to miss cooking for large numbers of people. As part of Manchester Food & Drink festival 2012 I did a pop up night at 22 Redbank which went really well, from that I started to do supperclubs as well as event catering and food demonstrations.
What food trends do you think we're going to see in Manchester in 2015?
I'm really hoping for tonkastu, okonomiyaki and offal!  I think/hope we're going to see more of independent vendors doing more specialised menus and choices.  I also think we're going to see more kitchen takeovers, one night pop-ups etc.
Do you think we'll see more supperclubs?
Yes, I think there's room for lots more in Manchester, I've been chatting to quite a few people who are interested in hosting them.
What do you like about organising supperclubs?
I love cooking! I know that the people who are going to come have seen the menu and are excited about it, that they're almost certainly going to be likeminded so the chances are that they're going to be people who I'll enjoy cooking for.  It's great to see people enjoying my food and making new friends over the dinner table (Cupid hasn't stuck yet…).
What are the biggest challenges?
I think having cooked professionally before I'm very aware of the limitations of a (semi) domestic kitchen and I'm good with that.  The washing up can be a bit daunting as can the time needed to set up and dismantle the room before and afterwards, an hour or two can just disappear.
How has Eventbrite helped you plan your events?
It's helped a lot.  I don't take card payments myself so Eventbrite covers that, it also allows me to set ticket prices, send priority invites to those who've asked and automatically collects the money and pays me.  Once you've set up your page you have a template to make adding future events simple.
Do you have any advice for other supperclub organisers?
Lots! If you're in it for the money don't bother, your guests will notice and not enjoy the evening.  Don't over-inflate ticket prices, don't try to cram too many people into a room, let them have fun.  For me, it's all about giving people an enjoyable experience with good quality food.  I team up with fantastic suppliers and like minded people from the drinks industry to do so.
Also, I actively seek feedback on dishes, even though I like something doesn't mean others will.  I've changed several of my recipes because of that and am happy to admit, for the better.
Lastly, and most importantly, are you happy with what you're doing?  Are you working with good quality, ethical suppliers & partners.  Are you proud of the food you've sent out, have you done everything you can to ensure your guests enjoyment?  If so, then you're bound to have put on a great night.
Where can people find out about your next supperclubs?
Simple – on Eventbrite! https://www.eventbrite.co.uk/o/drunken-butcher-5845368145. Also check out the charity event – Emma in Wonderland – which I'm holding in May in aid of Action Against Hunger.
You can also follow me @drunkenbutcher.
Are you planning an event? Why not sell your tickets online with Eventbrite? Sign-up today, it's free!