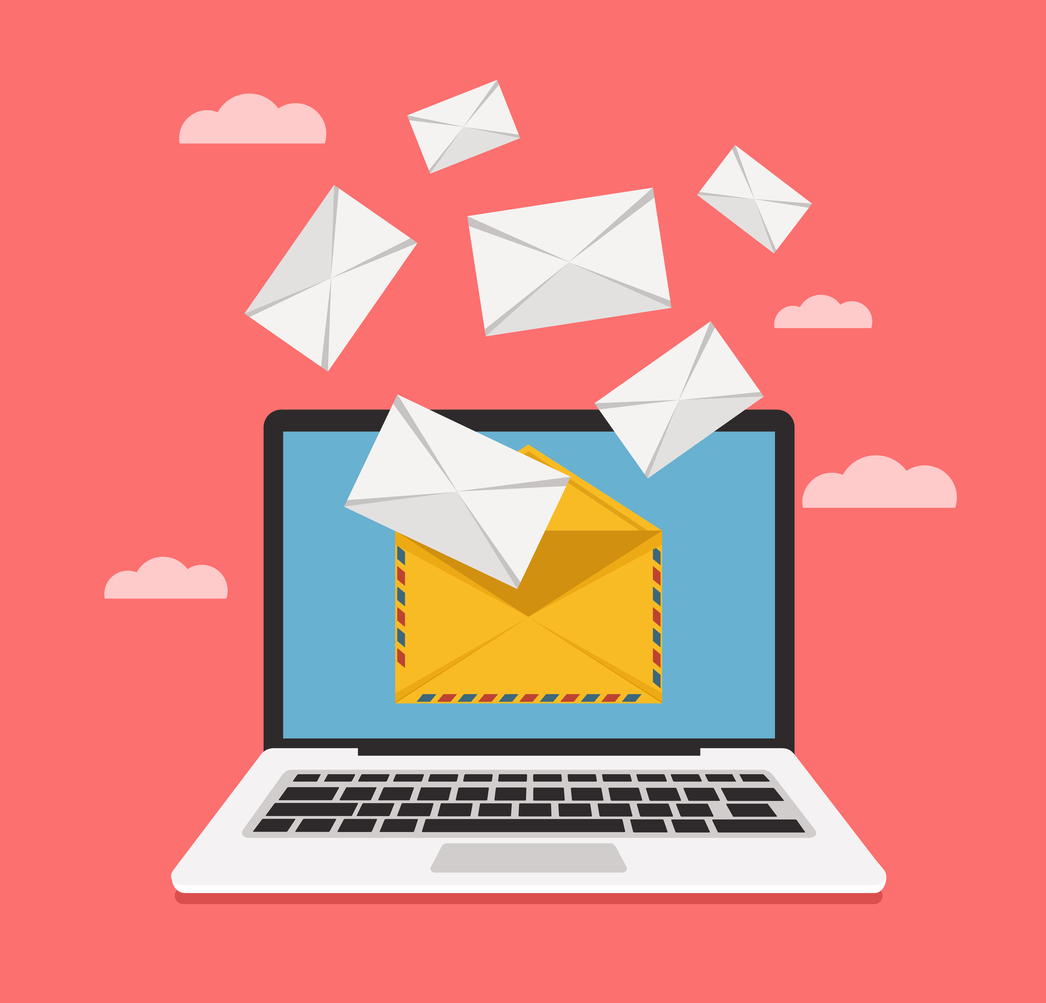 5 Clever Ways to Improve your Email Subject Lines
In a hyper-connected, always-on world, email offers people and brands yet another way to stay in touch. But with a staggering 269 billion emails sent every day, what does it take to cut through the hullabaloo? How can event organisers boost those all-important open and click-through rates? And what lessons might they learn from the world of marketing? We spoke to a host of event and marketing experts to find out.
Embrace the emoji
Traditionally popular with the pre-teen market, emojis are now regularly used in mass communications by brands like Just Eat, Ikea and Domino's. And a recent study explains why: they can be a powerful way to convey a message to your audience.
According to the research findings, messages containing emojis were found to be more memorable than messages without. So if it's memorability you're after, consider whether a colourful icon might be just the ticket. (And it turns out that the octopus is the emoji most likely to encourage click-through. Who knew?!)
"We always ensure that the subject line has the winning combination of emojis, something new, and an offer – and regularly see 40% open rates as a result."
Megan Conneely, marketing and PR director, Ballie Ballerson
Ask a question
For Milly Preston, head of marketing at Leaders in Sport, encouraging her audience of senior sport business executives to take note of email content is all about differentiation. And this can often be achieved by using a tone or approach that her audience might not expect from the Leaders in Sport brand – and asking questions.
"We sent an email with the subject line 'Are you looking for 'The One'?' on Valentine's Day and it had an open rate of 25.8%. I think it worked well because it's a question, it's intriguing, and it's timely: we definitely see improved open rates when we tie an email in with another event or day. I also think the audience wasn't expecting this kind of messaging from us."
Milly Preston, head of marketing, Leaders in Sport
Get to the point
With our inboxes groaning under the strain of so many emails, taking a direct and to-the-point approach with your subject line can pay dividends. After all, there's a fine line between intrigue and confusion: if you're giving too little away with the subject line, there's a good chance your recipients will just scroll on by.
"I recently sent out an email with the subject line, 'Want some hands-on practical local training on Facebook?' The open rate was 31.2% and what worked was the fact that it's clear and to the point. I used 'hands-on', 'practical', and 'local' to let my audience know that there's a practical element to the event I'm running. The next email will convey a sense of urgency for booking."
Louise Brogan, social media trainer & consultant, Social Bee NI
Don't take yourself too seriously
You'll know your brand's personality better than anyone and if you organise events on fire safety or policing, it may be the case that taking a light-hearted approach to an email subject line won't work. But if humour sits in line with your brand and tone of voice guidelines, it might be worth exploring.
"We focus on creating quirky subject lines to create enough intrigue to increase open rates. We recently used 'Tie me up' as a subject line; despite the email being about the controversial topic of event dress codes, it sounded much more Fifty Shades of Grey-related. Put yourself in the shoes of the audience. What would catch your eye on a busy Thursday afternoon? What kind of reference would make an email stand out in your inbox? I think we did a pretty good job with this one."
Sam Spillane, owner, SJ Event Consultancy
Be relevant
If you're looking to drum up pre-event excitement or encourage potential attendees to get booking, ensure you're delivering the information they need when they need it. This doesn't mean bombarding them with unnecessary content – it means being sparing but relevant with your communications.
"We used the subject line 'Rise & Shine, it's World Tour time!' on an email we sent out on the morning of an event we were sponsoring in London. The fact that the open rate was above average was down to the relevance of the subject line and timing of the email. It resulted in recipients keeping an eye out for our brand at the show and driving traffic to our booth."
Ciara Ennis, senior EMEA marketing manager, Twilio
For more insight into how to nail your email marketing strategy check out our guide on exactly that.