10 Ways To Make Your Events More Accessible
If event organisers fail to consider disabled people when planning their events, they're ignoring a potential market base of 11 million people in the UK.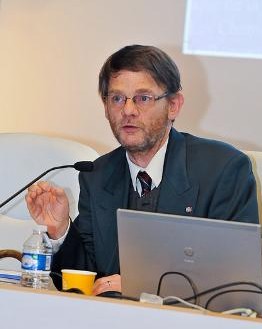 According to Alan Broadbent, Managing Director of Accessible Services, which provides accessible travel services across 51 countries, not only does it make sound business sense to make your events accessible, it could also prevent you being sued for discrimination.
"Where the disabled are concerned, access compliance tends to be on a reactive 'because we have to' basis rather than being proactive," he says. "Legally this is an error, for in the majority of countries ignorance of the law is no defence and it's a little late to be reactive after an unwelcome visit to court."
However, Alan says there are a number of simple steps planners can take to be 'proactive' on disabled accessibility – and they needn't blow the budget.
"It is simply not the case that making events accessible costs a fortune. Companies need to look at their event and look for where 'reasonable adjustments' can be made to make access possible. This can be as simple as changing table layouts in a room, placing temporary ramps, or having a server bring food to the table at a self-service buffet."
Here are Alan's top 10 'reasonable adjustments' for organisers to put in place at their next event:
1. If a room does not have an induction loop facility for hearing aid users to benefit from, then these can be hired at minimal cost. When planning your AV presentations, bear in mind that excessive sound is extremely painful and debilitating for people using assistive hearing aids.
2. If a stage is being used for presentations and it does not have ramped access then a temporary ramp should be installed.
3. If a self-service buffet is offered, have a server assist wheelchair users or mobility impaired people by bringing food directly to their table.
4. Change floor plan layouts to facilitate wheelchair and mobility scooter circulation.
5. Provide facilities for service dogs for the sight impaired, such as bowls for water and areas to exercise the dog. This is a zero cost reasonable adjustment.
6. Have seating reserved for people who are:
hearing impaired to be near the interpreters, captionists, note-takers
vision impaired
short statured
sign interpreters
wheelchairs and motorised scooter users
people accompanied by guide/service dogs
7. Have a scent-free meeting room (e.g. no cologne, as well as strong odours caused by newly installed carpet or fresh paint) to assist those with allergies who wish to participate in meetings.
8. Provide alternative sources to access information after the event such as Slideshare, realtime video streaming of presentations and handouts in large print or braille.
9. Dimming lights causes problems for those with sight impairments and for the hearing impaired it may make lip reading impossible. A reasonable adjustment that could be made to reduce lighting without dimming lights may be as simple as closing curtains and keeping on a number of room lights.
10. The use of strobe lights can induce epileptic fits, migraines etc. Avoiding the use of strobe lighting is not necessary but make people aware after receiving their application forms that some 'special' effects will be used.
How not to do it!
Organisers of a national disability conference in Melbourne came under fire after a speaker had to be carried onto the stage because it was not wheelchair accessible.
Disabled attendees of the sixth annual National Disability Summit, who paid $2,000 to attend, were made to sit together at one table at the back of the room.
There was no ramp for mobility-impaired speakers to reach the stage and participants had to be lifted up four stairs so they could get to the lectern. Meanwhile the accessible toilet was filled with chairs and the food provided was on tall tables where wheelchair users could not access it.
One participant said the event showed that "we have a long way to go".
Conclusion
While event organisers have a moral obligation to make their events more inclusive, it also makes sense from a business perspective. Disabled people have money to spend, so make your events more accessible and provide equal opportunities for them to spend it!
About Accessible Services
Alan Broadbent is consultant to some of the world's major travel providers and is himself disabled. He is a passionate advocate for improving leisure, business and travel services for the disabled, elderly and others requiring improved access.
If an activity involves accessible travel or services where disabled and handicapped persons can participate then Accessible Services offers an extensive range of assistance, services and information to support and improve business and travel provision to this developing market, focusing on three key areas: quality, safety, accessibility.
For more information contact: alanbroadbent@disabledaccessibletravel.com