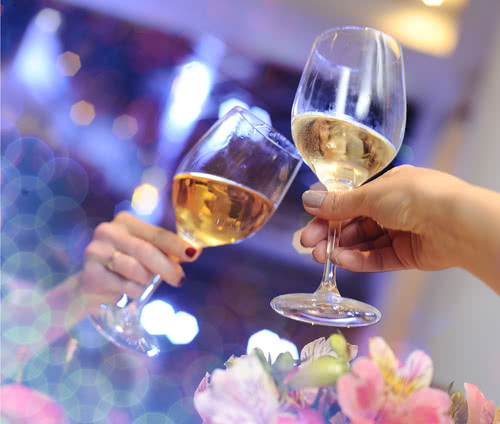 What Makes A Successful Event According to etc.venues MD
Marian Gazdik (@mgazdik), the London Director at Startup Grind recently sat down with their next special guest speaker, Alastair Stewart, Managing Director of etc.venues (@etcvenues) to talk expansion, avoiding mistakes and the common ingredients behind successful events.
etc.venues organises events for a million attendees per year. You obviously come across many event organisers. What are the key elements of a successful business event in your opinion?
Understanding the objectives of the event. Is it a learning, interactive, incentive event for example? We can then carefully match the venue to that requirement.
You also need to ensure delegates are stimulated, awake and inspired, interacting and feel part of the event.  Bottom line is you have to help delegates network – many find this difficult.
Good coffee and food, staff that takes ownership and fast Wi-Fi that is sized for number of delegates are all key ingredients that underpin a successful event.
Have you noticed a trend in innovative companies starting to organise events in order to grow their communities and increase customer engagement?
Absolutely. Well-executed and well-attended events can be a powerful part of PR and marketing mix for start-ups, so the demand for events amongst these companies is increasing – Startup Grind is a very good example of this.
How do you think technology will transform the events industry in the next 2-3 years?
At live events, we will see an increasing percentage of delegates who attend in person using their smart phones to ask questions, vote and receive push notifications to get the best out of their live experience. Networking will be improved by the use of GPS and profile-targeting, to allow delegates to meet up with those they're most suited to.
Technical problems with webinars and video conferencing will be improved allowing event organisers to increase monetisation of virtual attendees through hybrid events too.
Your company grew quickly, and is now a well-respected player in the event industry. What did you focus on to stand out from the competition?
We have focussed on the specific market segment of non-residential venues in city centres, easily accessed by public transport and providing high levels of service to business customers only – no children, no weddings… We also continued to expand during the recession unlike our competitors.
What were your biggest mistakes when building etc.venues? How did you eventually overcome them?
Not making mistakes is an important part of our culture, as mistakes at a venue can directly affect the success of an event.
As an organisation we reject the indulgence of saying that making mistakes is good for our business, and ensure the voice that prevents you making a mistake can be heard.
Most of our historical mistakes are in hiring the wrong people and we improved this by developing a programme called "clever thinking" which has delivered higher brand loyalty from team members.
You work with many excellent event organisers and probably with those who are not so great. What are the 3 most underestimated tips for event organisers that can make an event stand out?
Choose a venue you can trust to deliver – event staff at the best venues can improve your event with their suggestions. If you are doing their job you are at the wrong venue.
Ask about Wi-Fi in detail and see if you can be allocated dedicated bandwidth – slow Wi-Fi is now the No. 1 delegate complaint.
Invest in good food and coffee – check if the venue has its own chefs and has a passion for food. Stale sandwiches provide by outside caterers will not impress delegates.
If you would build an event company all over again, what would you do differently, knowing what you know now?
We underestimated the demand for well-located venues offering an improved conference and exhibition experience for groups of over 500, and as a consequence we are playing catch up. So I would start building out that capacity earlier.
About etc.venues
etc.venues is a collection of 15 non-residential city centre venues for training, meetings, conferences and events.
Having 'survived' the recession in style we're now in our most ambitious period of expansion with a new venue Monument just opened and work underway at Marble Arch where the designers are bringing Shoreditch to the West End….Our recently opened 155 Bishopsgate has been getting rave reviews and is bringing us great new clients as we take on the big hotels with something completely different.
We are a fast growing challenger brand that loves great customer service, contemporary design, edgy communication and outwitting our larger rivals. In Dec 2013 we were included in The London Stock Exchange's 1000 Companies to Inspire Britain.