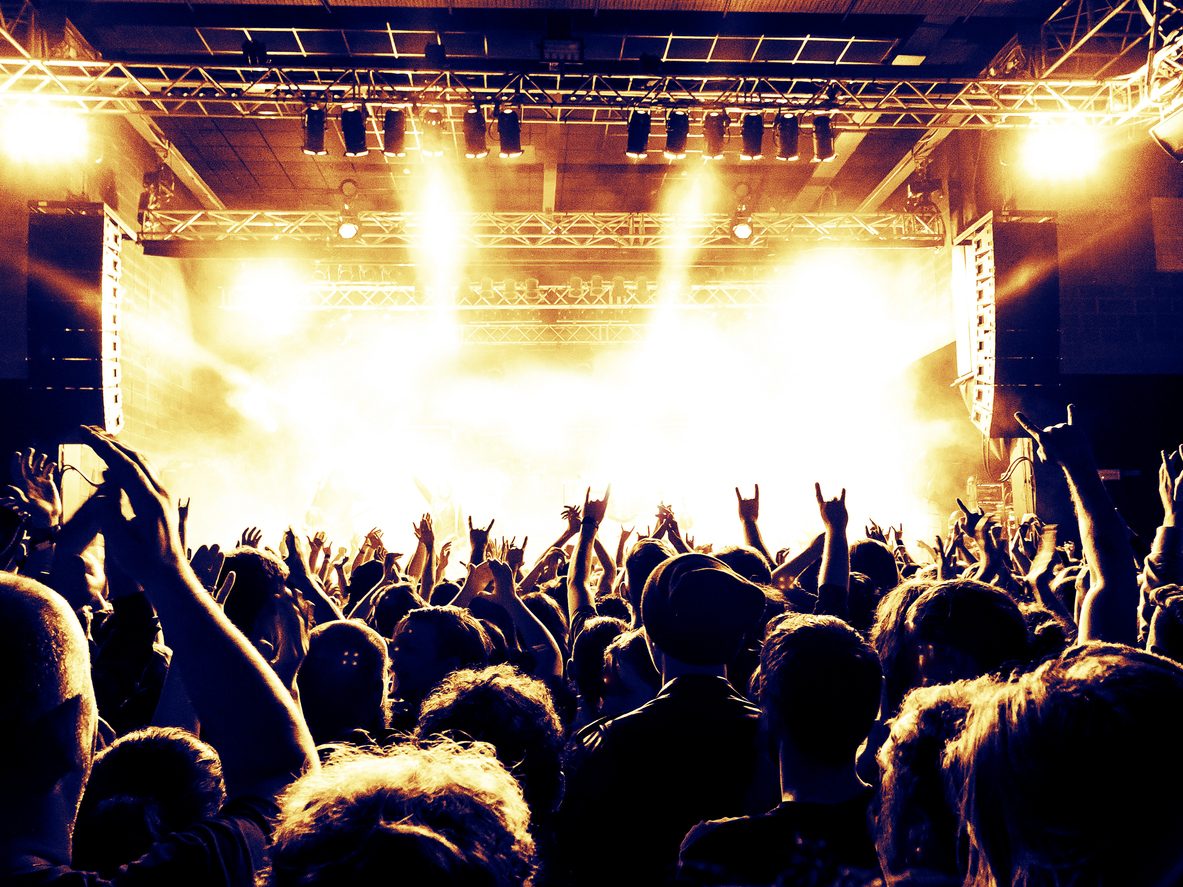 How Much Does it Cost to Rent a Venue?
If you're new to event planning, you might be wondering how much it costs to hire a venue?
While it sounds like a big expense, different types of venues come at different price points. There are a variety of ways of charging too. This guide will help you understand what those are and decide which represents the best deal for your event.
Read on to discover if you should be looking for an off-the-shelf package, a do-it-yourself space to bring in all your own suppliers or somewhere that won't require any upfront outlay at all.
12 Types of Venues
There's such a wide selection of venues that can be hired for events these days. You should familiarise yourself with all the options so you don't miss any hidden gems that might be available to you.
Hotels
Most hotels have at least one or two event spaces. Larger hotels will have ballrooms, while other spaces, such as restaurants, bars and lobbies might also be available to hire.
Purpose built conference centres
These are dedicated event venues, offering a range of spaces from small boardrooms through to large auditoriums.
Business and co-working centres
These usually have meeting rooms which are available for members to use, sometimes at no extra cost. They may also have social spaces, suitable for events like networking.

Halls and community spaces
Local authorities will have a number of spaces available for private hire, sometimes at subsidised rates. Religious organisations also often hire spaces cheaply.
Sports clubs
Golf clubs, rugby clubs, football clubs, and leisure centres all look to make extra income from their premises – however, you may need to avoid fixtures.
Restaurants
If your event is large enough, you could take over an entire restaurant, or many offer private dining rooms or partitioned areas that can be booked exclusively.
Bars, pubs and clubs
Lots of bars will allow you to privately hire them, while pubs frequently have rooms that can be rented. Clubs that are only open to the public at night can be a low-cost solution for daytime events.
Unusual
All sorts of public and private buildings offer event space. Think museums, galleries, heritage buildings, tourist attractions, stately homes and theatres for a quirky setting.
Academic
Universities, colleges, and schools can be very affordable venues. If you require an accommodation, university campuses can be a great option, providing your event is outside of term time.
Stadiums and arenas
With the capacity to hold thousands, these venues are ideal for large events, but will also have facilities for smaller gatherings. A good choice for ease of access and onsite parking.
Fields and marquees
Landowners and agricultural societies often make sites available for events like festivals and fairs. You can hire your own marquee or might be able to find a site with a semi-permanent structure or barn already in place.
Parks and public spaces
Local authority owned parks and outdoor spaces can often be hired for events, while you can make an application to hold events like street parties free of charge.
6 Ways Venues Charge and Average Costs
Hire fee
A hire fee is a fixed price, which may be payable by the day, half day or by the hour. The hire fee is usually just for the space and doesn't include extras like food & beverage. Check that any items you see in the room, such as furniture or AV equipment are included in the price. You will also need to know if you are allowed to bring in outside suppliers or your own wine – just because you have paid for the space, it doesn't mean you can do what you like in there. Often, you will be bound to buy catering from the venue, or have to choose from their preferred suppliers' list. Hire fees in London can range from £20 per hour or £100 per day, up to thousands of pounds for a prestigious space.
Dry hire
If you want to be able to supply your own food and drinks, look for a dry hire venue. Here, you will pay a fixed price to hire the space, but then be able to do what you wish. These venues are often provided as 'blank canvases' meaning they come without any decor or equipment, so you will be responsible for bringing everything in at your own cost. You may also pay a premium for hiring a venue with no strings attached, however, it can still work out a cheaper option. London dry hire venues listed on VenueScanner.com typically cost between £300-£600 per day.
Package per person
Rather than charging a separate fee for the space, some venues will bundle it up with the cost of the catering. If you are having a party or dinner, you can pay a price per person to cover the event space, food, serving staff and a set amount of alcohol (usually half a bottle of wine per person or an allotted number of drink tokens). The price can be increased to include extras like a disco. Party packages typically cost between £35 and £100 per person. You might be able to get a more competitive deal by going to a restaurant, as opposed to other types of venues since it has fixed costs.
Day Delegate Rate (DDR)
DDRs are packages designed for meetings and conferences, often available as both half and full day packages. You pay a set price per attendee, which includes the event space with furniture, refreshment breaks (usually three throughout the day), lunch, basic AV equipment like a screen and projector, and extras like notepads and pens. According to the Hotel Booking Agents Association, the average DDR across the country is £32.88 per person, although, in London, you can expect to pay £40-£90 pp. Hotels will also offer meetings packages that include overnight accommodation, these are called 24-hour rates.
Minimum spend
Minimum spend venues don't charge a venue hire fee, instead, they stipulate that a minimum figure must be spent on food and drink. To weigh up if this is a good option, it is, of course, necessary to look at the cost of what's on the menu. For example, if the minimum spend is only £200, but their drinks cost twice as much as at other venues, it's not such a good deal. On the other hand, if prices are comparable, and you know you will reach the minimum spend threshold, why pay extra for space hire? This type of deal can be especially attractive if your guests will be expecting to purchase their own drinks, effectively giving you a free venue. The only risk is if guests do not spend enough to meet the threshold – you will then be required to make up the shortfall. According to TagVenue.com, the typical minimum spend in London ranges from £200 for small private bar rooms in neighborhoods like Stoke Newington, Battersea or Clapham, to £15,000 for spectacular banqueting halls in central London.
Minimum number of guests
Some venues, like bars and clubs, may be open to the idea of an arrangement whereby you guarantee the minimum number of attendees, rather than the amount they will spend on drinks. As the loss/gain for the venue is less tangible, you will have to negotiate the penalty should you fail to provide the promised footfall.
How Cost Vary Geographically
It's worth noting that the north/south divide is quite wide when it comes to venue pricing. You can secure much cheaper deals in the north of the country. Statistics for average hotel room rates across the regions show that Cardiff is 117% cheaper than London, for example, while Liverpool and Newcastle are 94% cheaper. If you need to keep costs down, consider where your event needs to be held and whether it could still be successful in a more affordable location.
Want more advice on finding a venue that's a perfect fit for your event? Download The Complete Guide to Finding a Show-Stopping Venue for Your Event.