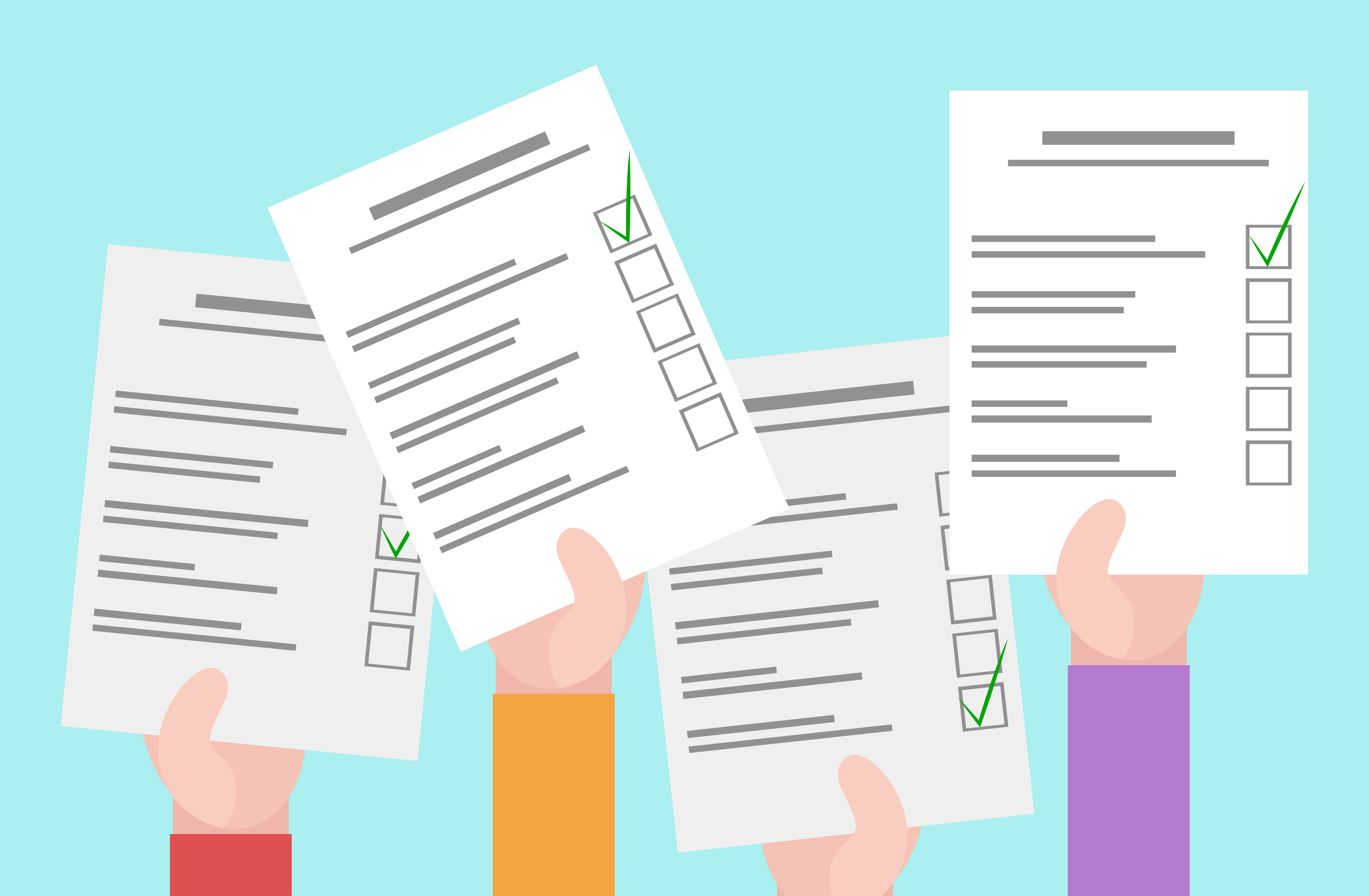 7 Steps For Creating an Insightful Post-Event Survey
Finding out what your attendees thought of your event is essential if you wish to develop and improve your offering for the future.
Gathering feedback also allows you to assess the performance of your event. Even if it was a sell-out, you can't truly call your event a success unless you know it met your attendees' objectives.
Eventbrite's integration with online survey platform Survey Monkey makes it super-easy to send a post-event survey to all of your attendees. You can choose a template with pre-set questions, but to make it as insightful as possible, it's best to tailor it to be specific to your event.
Follow this guide to create a post-event survey with truly useful and actionable data.
Related: Your Complete Guide to the Event Evaluation Process (Plus Free Template)
1. Keep it short
While you want to obtain feedback that is granular enough to be useful, you don't want to scare off respondents with too many questions. We're all busy and no one wants to spend 20 minutes completing a survey no matter how engaged they are.
It's good practice to state up front how many questions are in the survey and how long it's likely to take in order to manage expectations. Have you ever abandoned a survey halfway through because it's taking too long? I know I have.
Figure out the feedback that will be most valuable and keep questions to an absolute minimum. A maximum of 10 questions will ensure the highest completion rates.
Related: Takes these steps to get better feedback from your workshop attendees
2. Stick to multiple-choice answers
In order to make it as quick and simple as possible for people to respond to your survey questions, use radio buttons or dropdown lists for multiple-choice answers.
Open-ended essay boxes can be daunting and off-putting since they require respondents to think much harder and spend much more time answering (and if they're on a mobile, this will be much more difficult again).
Not only that, while free-text answers provide bespoke feedback, they are much harder to analyse. Form fields such as radio buttons/check boxes, lists, number fields and rating scales can be turned into charts or graphs giving you much better overall visibility of your event's performance.
If you're worried about missing out on 'off-survey' feedback, you can provide a comment box at the end of the survey for any other thoughts your respondents want to share. You can also include 'other' as a choice on each question, with the ability to give a tailored answer for those who really want to.
Related: 10 Things event managers will never get right
3. Know your respondents
It's a good idea to give respondents the opportunity to reply anonymously so they can answer freely, but don't forget to clarify what 'type' of attendee they are.
If your event programme was designed for a range of attendees with different interests, such as junior employees through to c-suite executives, you'll want to know who is answering.
As well as obtaining their professional status, you may wish to request their age range and gender (or other pertinent demographic / firmographic data). This can help you really drill down in the data and see the opinions of different segments of your audience.
Related: What are the right metrics for measuring corporate event success? 
4. Create a narrative
The questions should follow a natural order, leading respondents through your survey like a story. Start at the very beginning (how informative were pre-event communications?) and progress through the event right to the end (how likely are they to attend next year's event?)
Try to ask questions in line with your event goals (hopefully you set some of these at the outset) i.e. did you aim to provide networking opportunities that would help attendees grow their businesses? Then you might ask: "Did you make new contacts that will be useful to your business/career?"
To gauge how successful you were in this aim, give more than a simple "yes/no" answer choice i.e. "Yes, I made lots of useful contacts" or "I made one or two but was hoping for more."
If you are seeking feedback on the quality of educational sessions, provide a list of sessions with tick boxes so respondents can select the ones they attended. This will help put their feedback into context.
Don't forget to also ask if the event helped attendees to meet their own pre-event goals – did they get what they wanted from it? This is the most important factor of all.
Related: 9 Eventprofs share their most important event KPIs
5. Calculate your Event Net Promoter Score
If you want to know how likely your attendees would be to recommend your event, include the following question to enable you to calculate your 'Event Net Promoter Score (NPS):
"Between 0 and 10, how likely are you to recommend this event to someone else?"
Those who respond with 9 or 10 are your "promoters" – those who are most likely to tell others to come to your next event. Attendees who give you a 7 or an 8 are your passive respondents – fairly indifferent about your event, and those who give you a 6 or below are considered your "detractors" – the people who are least likely to tell others to come to your next event.
To calculate your Event NSP, take the percentage of respondents who are promoters and then subtract the percentage of respondents who are detractors. This gives you a clear numerical value, which you can aim to improve on next time.
Image courtesy reviewtrackers.com
Related: 5 Ways to deal with negative feedback from attendees 
6. Benchmark responses
If you use an online survey tool such as Survey Monkey, then you can benchmark standard event satisfaction questions against their huge database of responses.
Looking at industry averages helps you know how you're doing in comparison to your competitors. For example, if your awards night scored 70% for organisation, would you know if that was good or bad? Cross-referencing against data obtained from other award event surveys will enable you to better judge your performance.
Related: All the event industry statistics you need to know
7. Send it quickly
To get the best possible response rate you need to act fast. Send your survey within 24 hours of the end of the event to capture attendees while they are still engaged and everything is still fresh in their minds.
It goes without saying that your post-event survey should be created well in advance to ensure you solicit the most useful information, but if you're short on time or stuck for question ideas, Survey Monkey does have event-specific templates to fall back on.
Related: 11 more audience engagement tools you need to know
Conclusion
For the event organiser, attendee feedback is gold, so don't miss your opportunity to prospect for it. To increase response rates you can incentivise people with a small reward such as a discount off their next event ticket – that way you can kill two birds with one stone, evaluating and promoting all at once!