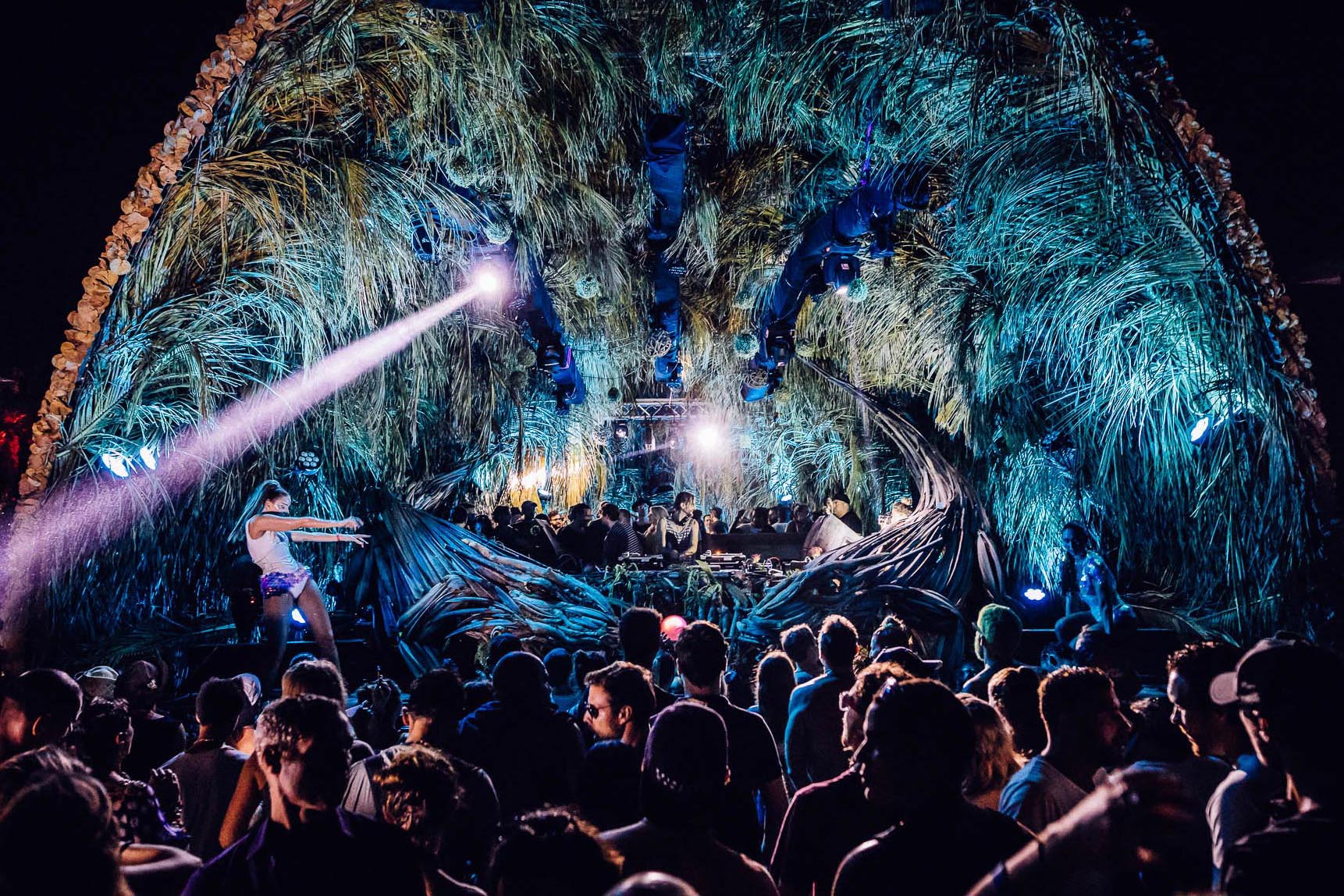 7 Ways to Promote your International Festival
(Image source: Ded Pixel)
This is a guest blog post from Alex Jukes of Jukebox PR.
With so much competition for punters' money and attention, the festival market has never been harder to succeed in. But that doesn't mean there aren't plenty of ways you can stand out and get noticed, assure good ticket sales and win repeat customer loyalty in the process. You will need to think outside the box and use every tool at your disposal, as well as employ people who are on top of latest social media developments. This is all easily doable with a little planning.
As such, we have put together some key tips and tricks to help you make your festival the most desirable of them all.
1. Strong Imagery
A picture says a thousand words, and it has never been easier to get your carefully chosen pictures into the social media feeds of those you want to. Whether through organic reach or sponsored posts, picking some stunning photos of your festival location will always get people dreaming of being there. This also goes for all website imagery, flyers, posters, your ticketing page and each news announcement.
2. Partnerships
It is always easier to double down on your target audience by linking with like-minded brands, media outlets, festivals and local business as well as local DJs and promoters. By doing so, they will happily put time and effort into marketing the festival to all their loyal followers. Make sure you chose your partners well so that they fit with your brand, and by doing this you can both succeed.
3. Agencies
You can always work with travel agencies or festival travel blogs like Festicket and Festlane who can put together specific packages for your festivals. They are able to package up tickets, accommodation and in some cases flights or coach transport to take all the hassle out of it for your punters. This way, your attendee has one simple price to pay at the end and no stressful logistics to work out.
4. Early Birds
People are always going to be travelling at least some distance to your festival. That means they will need to plan travel, transfers and accommodation in advance, and the sooner they can do so, the cheaper it will be for them. The cheaper this part of their trip will be, the more likely they are to buy tickets. So, make sure to offer up tickets for sale, especially at a reduced early bird price to entice those who like to plan ahead and work on a budget.
5. Social Media
Sell your dream! Convince people they will really miss out if they don't come to your festival. Do this with great text and imagery that really transports them to your beach, castle, mountain top or wherever else you will be located. Capture those special moments, relay them to your crowd and they won't be able to deny some of the action for themselves. With over 90% of users falling under the age of 30, Instagram is the best platform for promoting your event to a younger crowd. Don't forget that videos, hashtags, Throwback Thursdays, polls and Stories are also essential tools that can help you engage your audience in interesting and enjoyable ways.
6. Influencers
This is one of the most modern trends when it comes to marketing. By getting some high profile support for your festival, you will win over the adoration of your audience. It could be a DJ who is happy to extol the virtues of playing your festival or a television celebrity who is happy to shout loud about your event. Rather than asking for favours, come up with clever ways of getting these influencers on board. Avoid shelling out huge sums of money and think wisely about the people you ask to ensure they fit your overall brand. For example, offering exclusive behind the scenes access to certain influencers will allow them to get to know what your festival is truly about and these messages will hopefully be portrayed in their social posts. In turn, your audience will see these and eventually get that FOMO feeling that you need in order to convert interest to ticket sales.
7. Travel Writing
As well as traditional music websites and festival outlets, travel sites are always interested in music and festival content to run. Get in touch and invite them along so that you can benefit from broader pieces that talk about your festival as part of the local scene, alongside cultural hotspots attract places to eat and drink. It's additional coverage like this that will help you win over your target market.
Conclusion
It might seem a daunting task when you first set out, but there are more ways than ever before to engage your audience, stand out from the crowd and attract ticket sales. Do not rest on your laurels: don't assume that a great line-up and location will be all you need to sell out. You have a lot of competition that is out there hustling hard to make themselves seem like the essential festival, and you need to do the same. Likewise, traditional PR methods such as news and preview pieces don't cut it alone, they need to be backed up with smart thinking, good branding and interesting content and social media posts that engage the youth of the day in ways they understand and appreciate.