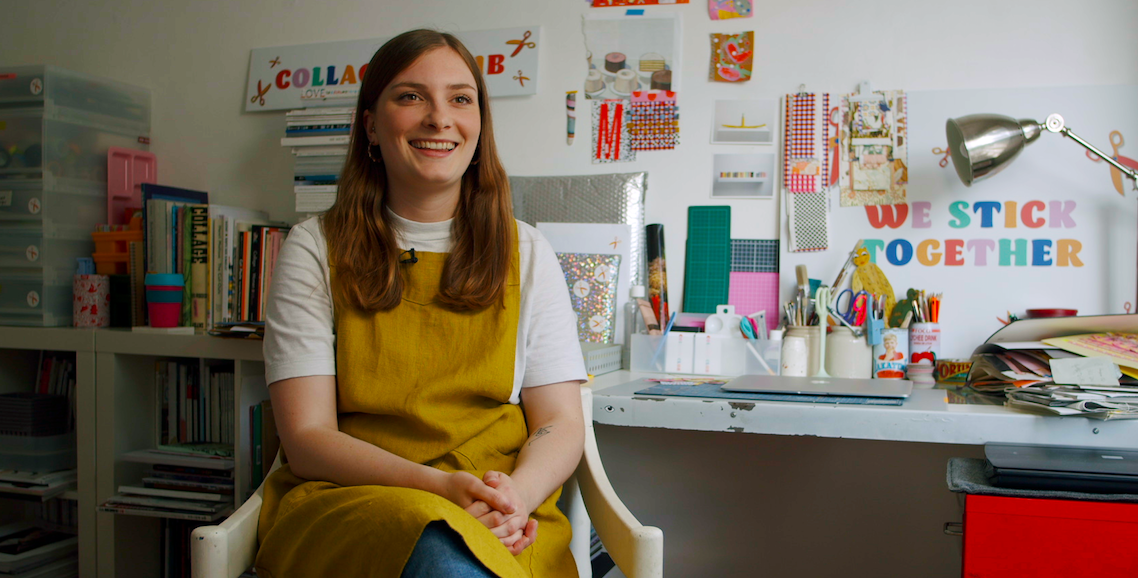 Talent to Tickets: How Collage Club Grew from a Friend's Gathering to a Successful Workshop Series
This is the third part in our Talent to Tickets series, where we speak to DIY creators about how they turned their hobby into an event series.
Stumble upon one of Steph's workshops and you'll find mountains of magazines, bundles of clippings, and rainbows of colourful paper ready to be chopped, sliced and pasted into fun, customised creations. 
Steph is founder of Collage Club – a workshop series celebrating the art of cutting and sticking. 
From speed-collaging to collaborative image-making, Steph's events offer a wealth of fun opportunities for attendees to switch off and get creative, without worrying about perfect proportions.
Steph explains that the beauty of collage is that there's no wrong way to do it. It stands out from other art forms as it's accessible for almost anyone, no matter what your artistic ability. 
Piecing it all together
Collage has been a lifelong passion for Steph  – 'I've collaged since I was a kid. It's always what I've done for fun.' 
Having spent her life cutting and sticking, Steph had accumulated quite the assemblage of collage materials. Steph also runs conferences for magCulture, which means she always gets first dibs on leftover stock, giving her an incredible selection of magazine material to collage with.  That's how the idea of Collage Club first came about. 
'I actually ran my first Collage Club back in 2014 as a way of downsizing my unruly collection of magazines and paper. I invited lots of friends over, cooked dinner and we all sat and collaged over food and beers. With the majority of my friends working in the creative industries (illustrators, designers etc) there wasn't much in the way of structure as they all had ideas they wanted to try out and were very happy doing their own thing.'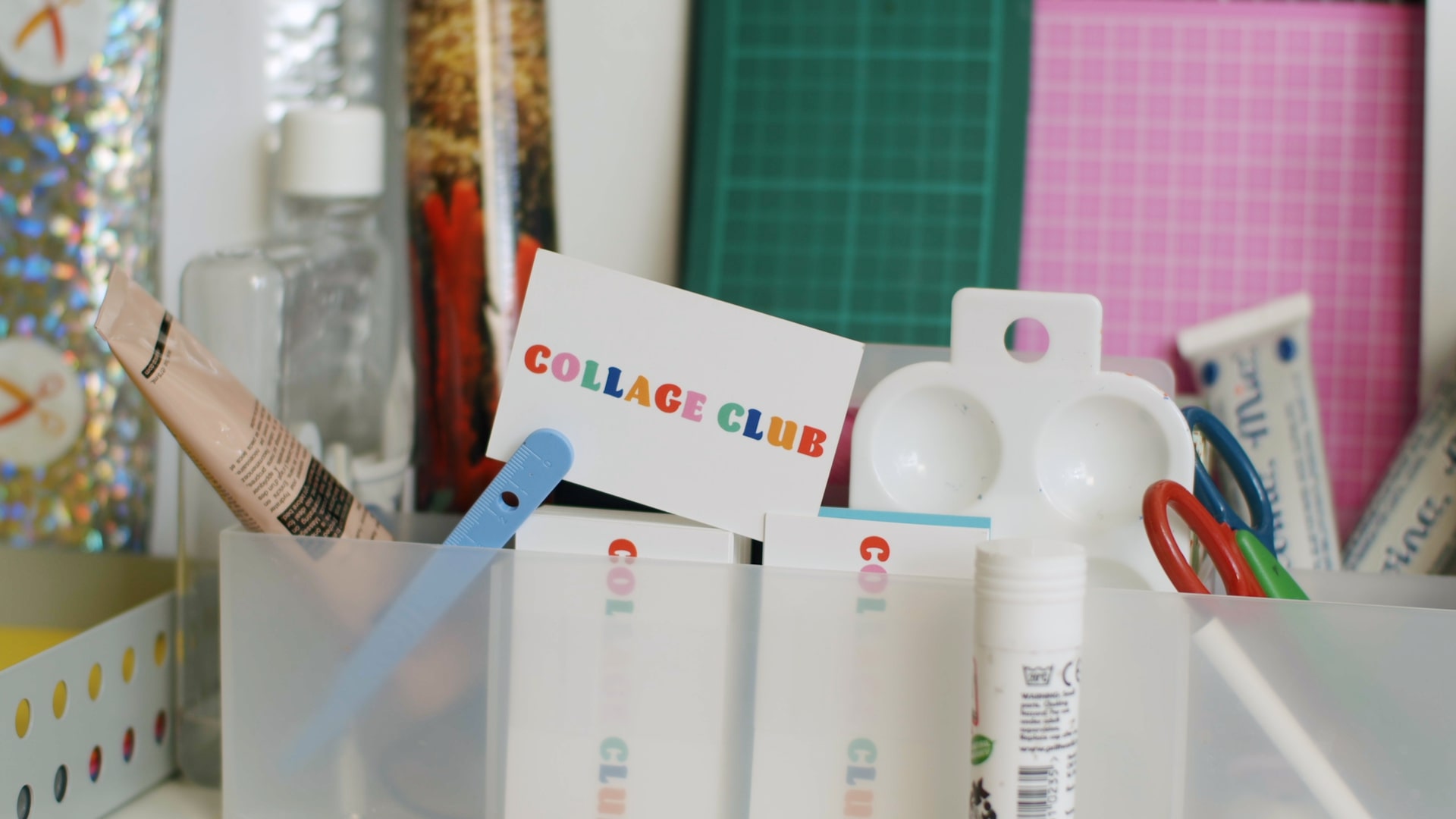 Steph soon learned that the art of collage not only presented a fun way to flex your creative muscles, but it was a great way to socialise and had a clear therapeutic element too. 
It was a simple suggestion from a friend that encouraged Steph to take her idea a step further. 
'It stepped up a notch when one of my friends who'd come to those early sessions suggested I run one at a co-working space she'd recently started working with. They were keen to host events and I was keen to see if more people outside of my friendship group would benefit from some cutting and sticking.' 
Suddenly Collage Club transformed from a fun friend's get together to a series of evening workshops dedicated to cutting, ripping, sticking and helping attendees find their inner Matisse. 
Hands-on advice for first-time event creators
Steph attributes much of the success of her first event to her experiences hosting collage sessions with friends. 
'I'd also tested out some of the activities I was keen to include on some willing guinea pigs ahead of the workshop, which I'd recommend people do as it really helps to get feedback from people who'll tell you honestly if it's fun or not.' 
While this experience helped with the preparation, it didn't alleviate the nerves that come with hosting a new event for the first time. 
'I had an impressive combination of nerves and excitement during that first workshop, which meant I definitely forgot some important info and didn't explain some of the tasks as clearly as I could have.'
For her second event, Steph made some notes on her phone, plotting how she would introduce the session, the flow of the evening, and house-keeping notes to make sure she didn't miss any important details.
'Being able to have a quick peek back at that throughout the session meant I wasn't forgetting to tell guests crucial collage info!'
Speaking of housekeeping – put a large group of people in a room chopping up reams of paper and magazines and you've quickly got a big mess on your hands. Steph soon realised she needed to revolutionise her binning process. 
Now Steph attaches bags to the sides of the tables to gather recyclables, alleviate the mess and keep the tables clearer – a simple but essential step for any organiser running creative or DIY workshops. 
One of the things Steph loves most about running Collage Club is how inclusive it is. People of all ages get involved, from three to seventy-three. But having first tested her workshops on a creative bunch of friends, Steph hadn't quite anticipated the different pace people would work at when she opened the sessions up to a wider group. Finding ways to personalise the experience to everyone's individual pace was an important learning curve for Steph.
'I had to think on my feet and come up with additional activities for people zooming through collage challenges while others had only just made their first cut.'
Finally, despite Steph's passion for paper, she loves using the Eventbrite app to cut out unnecessary printing. From checking attendees in, to duplicating events, the Eventbrite app has allowed Steph to run her sessions seamlessly and scale Collage Club quickly. 
This was important, as the event proved a huge hit, with more and more evenings of ripping, snipping, and sticking popping up across London.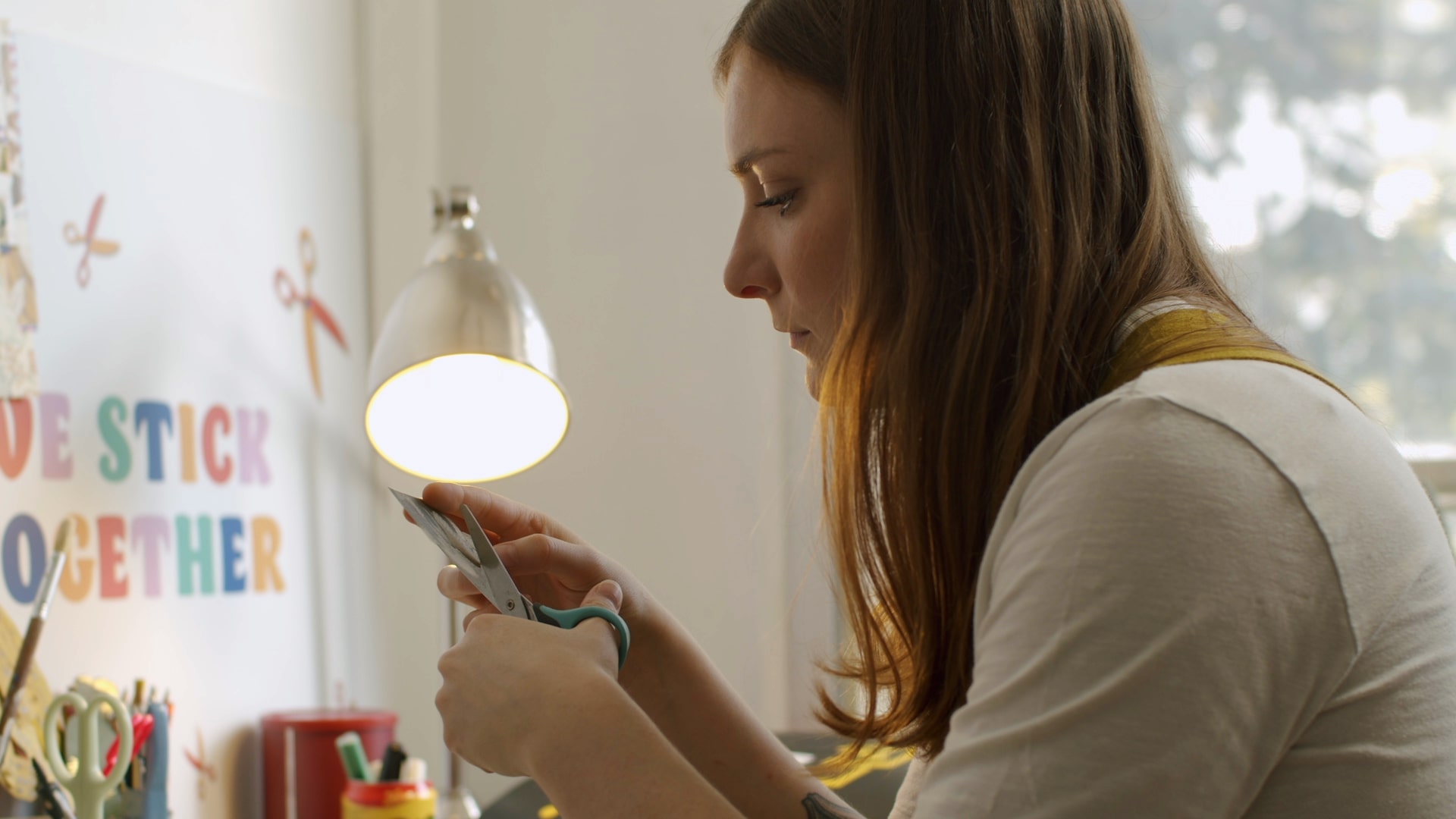 Celebrate what you love
Steph thrives on the opportunity to share her passion with others and encourages others to turn their passions into live experiences that celebrate what they love to do. Afterall, if you do what you love for a living, you'll never work a day in your life. 
'If you have a passion and you love something, there's no doubt that someone out there is going to love it just as much as you do and the idea of sharing that is really exciting. So you should definitely just go for it.'
Steph's Collage Club takes place in locations across London – all cutting and sticking abilities are welcome and all materials are provided! Discover the stories of more creators who are turning their talents and passions into events in our Talent to Tickets series.