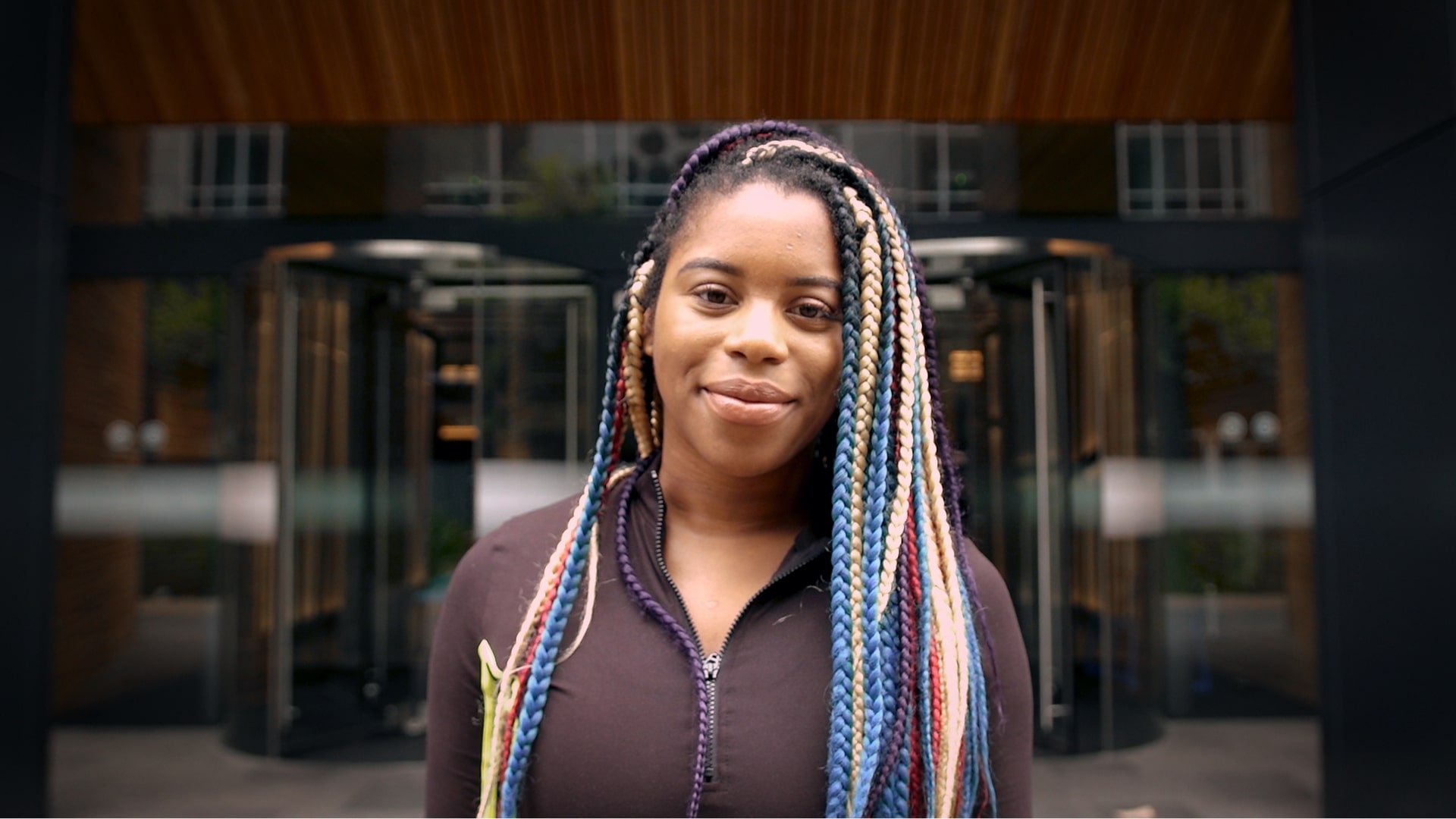 Talent to Tickets: Turning a Love of Dancing into an Inclusive Exercise Event
This is the second part in our Talent to Tickets series, where we speak to DIY creators about how they turned their hobby into an event series.
She might have carved out a successful career for herself in the corporate world, but Bami Kuteyi always knew there was more to life than working nine-to-five. "I had the idea for the classes when I was working full time. I wasn't inspired and didn't feel like I was moving my body enough. I thought, how can I bring together my passion for dance and fitness?"
She soon came up with a solution and, having qualified as a personal trainer, founded Bam Bam Boogie dance fitness and her heart-thumping, booty-shaking Twerk After Work sessions. That was two years ago, but Bami still vividly remembers the challenges she faced when organising her first event. We caught up with the self-described "good vibes fairy" as part of our Talent to Tickets series, in which we ask experienced event creators to share advice with new planners.
Dancing makes fitness fun
Bami's high-energy dance classes are a great way of getting fit, but her real mission is to make people feel like they are part of a community. A typical session starts with a HIIT style warm-up, before participants are encouraged to introduce themselves to each other. "I want to make sure that the people in the room feel connected and understand it's a safe space where they can be whoever they want to be – regardless of what might be going on in their life.
Workouts are set to an endorphin-boosting Afrobeats, Soca and Dancehall soundtrack and culminate in a circle of empowerment. "This is my favourite part of the class," she says. "You get to go in the middle, freestyle, have fun and feel supported by the women around you." By finding the right venue and creating a judgement-free environment, Bami says people are more willing to get out of their comfort zone and leave any embarrassment they might feel at the door. On her website's testimonial section, one attendee describes the classes as being better than therapy. But establishing all of this took time and a lot of determination. 
Don't fear failure 
When she founded her company, Bami wanted to unite fearless females around the world, but that doesn't mean she didn't have some trepidation when it came to turning her hobby into a fully-fledged event. 
From the outset, she knew she wanted to focus her efforts on three main areas: branding, promotion and that all-important venue. In terms of branding, this meant thinking about the kinds of images, colours and words she wanted to be associated with Bam Bam Fitness, and applying this across online platforms and printed promotional material. 
When it came to identifying the right place to host her events, Bami says she struggled initially. "In the beginning, I chose a studio that wasn't well known and was super-hard to find, so it caused a barrier to actually getting people to the event." It was a valuable lesson, and Bami now adds 'easy to access' to her venue checklist alongside spacious, well-lit and sparkling clean. She also makes visiting a new venue in advance of an event a priority, in order to check out the tech offering – she recalls one class that was delayed while she struggled to get her music to play and is keen to avoid that happening again. 
It's not just the venue that has to be convenient for attendees. Timing is also important. "My first dance fitness class was on a Sunday evening and I quickly realised that those two things don't really go together," she acknowledges. "Most people want to just chill and get ready for their week, and not get too fired-up by dance." Picking the right date and time also means engaging in a bit of research into what else might be competing for your target audience's attention. "It's important to make sure no other events that could potentially clash with yours. Once I held an event on the very same day as three huge music festivals, so the turnout was very low."
Getting the word out there 
Social media has helped grow awareness of her brand, but she still allocates plenty of time to promotional activities in the lead up to an event. "When I started out, I posted an event at the last minute and didn't sell enough tickets. I would definitely advise new planners and organisers give themselves three months to properly build up hype for their first event."
Taking advantage of her online following, Bami says one of her favourite things about Eventbrite is the option to integrate it with Facebook. "I've been with Eventbrite from the start, because I wanted to use a well-known, safe and reliable ticketing platform to promote my very first event. The way it connects to Facebook makes it so easy to create and promote my events and reach a wider audience."
Her second favourite feature is the way Eventbrite enables her to invite people to classes and send email reminders without having to leave the site. "The message templates are clear and consistent, making it so easy to let people who have come to previous events know what's coming next from Bam Bam Boogie!"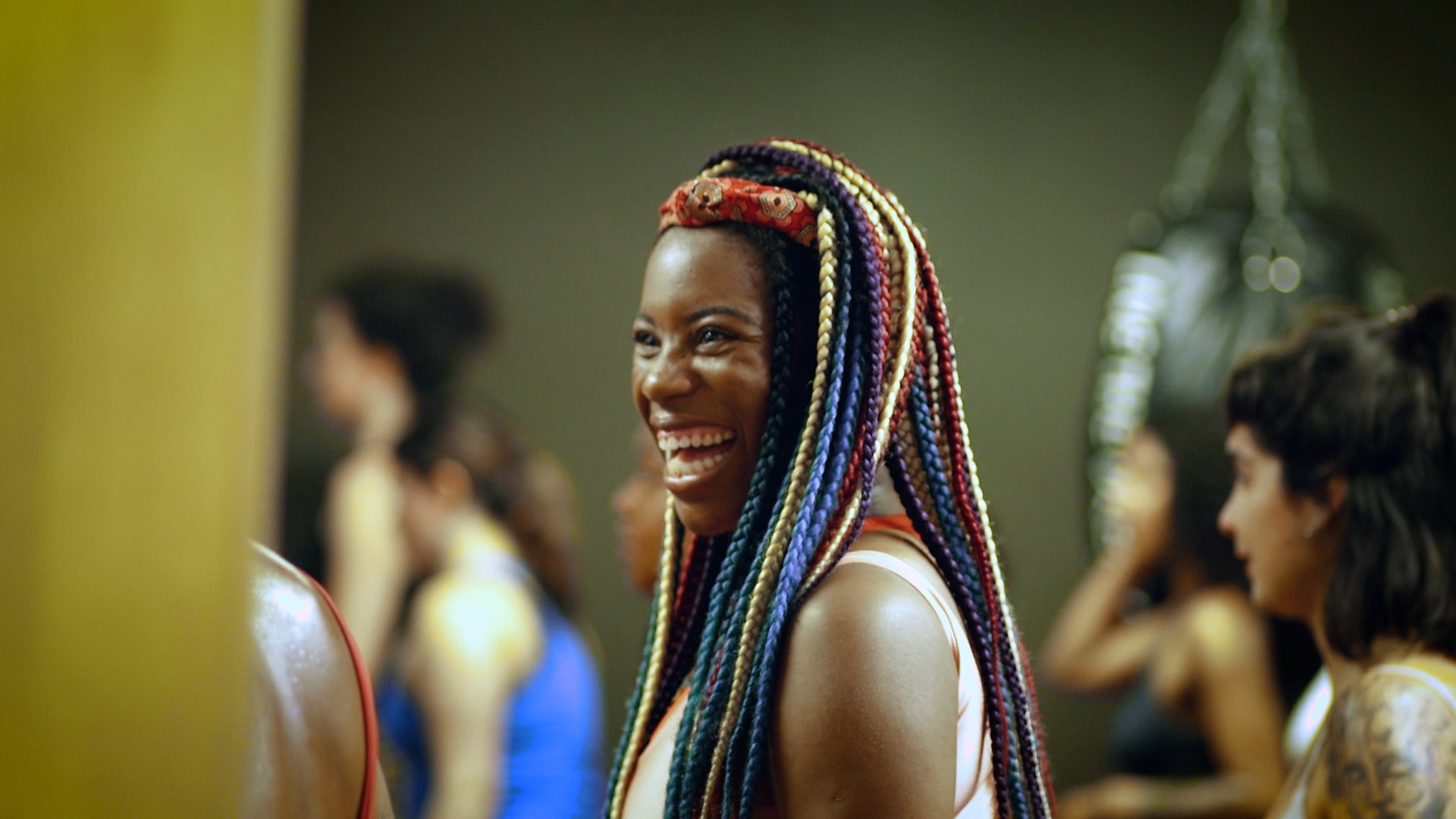 Looking beyond the events themselves, Bami has also established herself as a motivational speaker – proof that she's a living embodiment of the Bam Bam Boogie brand – as well as aligning some events with a charity initiative. For International Women's Day, her Twerk For Tampons class aimed to raise funds to help eradicate period poverty.
From Bami's innovative dance fitness classes to hip-hop yoga sessions, instructors and personal trainers are increasingly taking an unconventional approach to exercise in order to grow their fitness business. And while many classes place an emphasis on wellness – like Bami's inclusion of a holistic meditation and positive affirmations section at the end of each session or the social running group that's about meeting people and connecting with nature – it's important for event planners and organisers to take care of their own mental health, too.  
For Bami, moving from the corporate world to being self-employed was a big leap but she's confident the rewards have been worth the risk. "Working for myself and doing Bam Bam Boogie is what gets me out of bed every morning. I see that it can change people's lives. That makes me feel really good inside, and that's what keeps me twerking."
Bami's checklist for organising your first event
Find the right venue
Make sure it's well-lit, clean, easy to access via public transport and well signposted (avoid entry codes or hard-to-spot entrances).
Check the sound/AV works 
Familiarise yourself with the on-site equipment and leave plenty of time for testing out tech before the event starts, otherwise you might risk delaying your start time. 
Choose the date and time carefully
Bami found Sunday evenings aren't the best day for an active dance workshop, so think about the day of the week and time that will suit your audience and check your event doesn't clash with any other events going on nearby. 
Set up your event page early 
You want to allow plenty of time to be discovered online, so start on your promotional and marketing activities in advance. Bami recommends a three-month lead time.
Sell tickets via a trusted site
People want to share their payment information with a website they know is reliable and secure. Make the checkout process extra easy by finding a platform that integrates with your website and Facebook page. 
Meet more people who are turning their hobby into an event in our Talent to Tickets series.