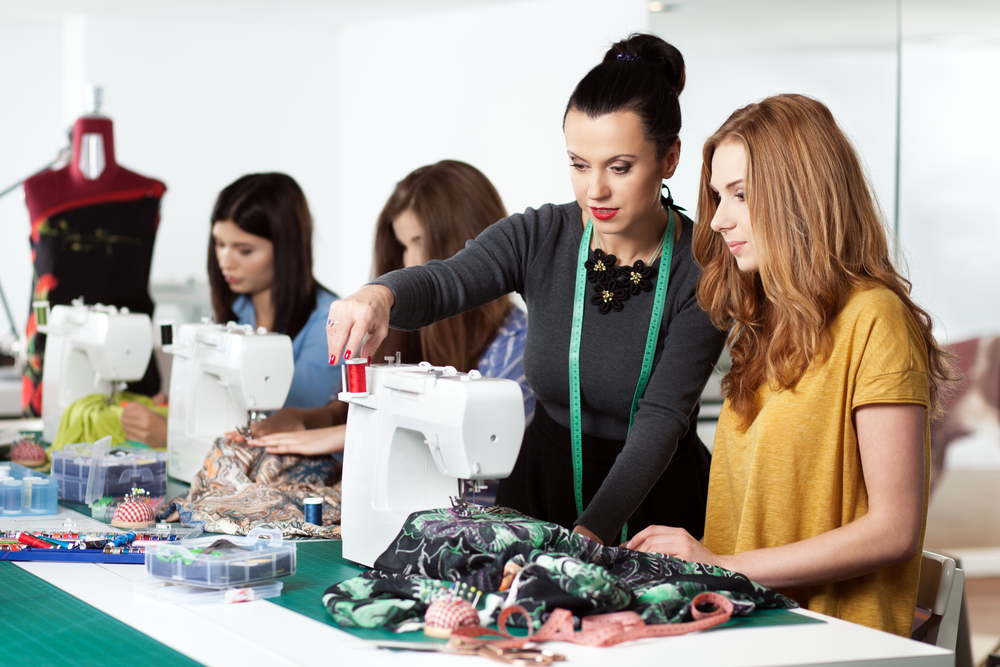 How to Make a Living Teaching People What You Love
Are you a football fanatic, art aficionado or lover of literature? Whatever your passion, have you thought about passing it on – and getting paid in the process – by setting up your own classes?
Many of our community members have turned their hobbies into a career through teaching their skills to others.
If you're interested in doing it yourself, then check out our free workshop checklist template, as well as our Britepaper on How Freelancers, Consultants and Small Businesses Can Win Clients With Events, both of which are helpful resources for helping you to teach people what you love.
And of course we also spoke to those already teaching their passion to others. To inspire your own endeavours, we asked them exactly how they transformed their favourite pastimes into a full time profession…
Rosa Roberts, Sketchout Drawing Classes
"I started running drawing classes in the V&A Museum about three and a half years ago. At first I started with a two-hour evening class on Friday evenings but this didn't really work as people would say they were going to come and then end up in the pub and I was left with no one to teach! It was a bit sad.
"Then I decided to start running one-day drawing workshops teaching the basics of drawing. I designed the course 'The Fundamentals of Drawing at the V&A' and organised for a local restaurant to provide lunch.
"Someone I was working with at the time said that I should try marketing them on Groupon so I approached them and we made a deal to feature my drawing workshops on their site. We sold 120 places within 12 hours of going live and then I kind of felt like I was onto something. We now run between two and five workshops every week in four different Museums in London, The V&A, Tate Britain, National Portrait Gallery and The Courtauld Gallery. I employ two part time tutors and also still teach students myself because I love it.
"Last year I was asked to write a book to accompany the BBC 1 programme 'The Big Painting Challenge' and I am about to start shooting some "How to Draw" videos for a nationwide retailer. Its been a super fun journey but not without hard work!"
Leonie Luxon, Leonie's Yoga and Pilates
"I developed a repetitive strain type injury from typing and writing in my original job as an advertising copywriter. I ended up being in chronic pain for a number of years and had to give up my career as a writer. My physiotherapist suggested yoga and pilates classes and they really helped my symptoms. I found both disciplines really interesting and knew they could help others too, so I trained to teach.
"At first I juggled part time pilates and yoga teaching with other jobs, mainly a part time lecturing post in advertising design. After around seven or eight years, I went fully freelance and now yoga and pilates is my sole occupation.
"I started with taking on a few classes at a hotel chain with a gym which were quite badly paid, but you have to start somewhere. A year later they made all the freelancers redundant, in order to save money. The class members were furious, many quit and they followed me when I set up a class of my own at a local church hall. So sometimes setbacks can be opportunities in disguise!
"From then on I built up a name over the years and increased the amount of classes and clients I worked with. As you get more classes you can start to be more selective and build the lifestyle you want. It takes time to build your classes – longer than you might realise – so be steady, stick at it, always be reliable and if you are good, the word gets around. Hone your skills, keep learning, keep caring and you will be rewarded for what you do."
Jenny Lam, Stitch & Story Knitting Classes
"Our workshops started from our desire to teach more people how to knit – but in a fun and modern way. We wanted to break away from the stereotypes of knitting being old-fashioned and impossible to learn. That's why we teamed up with Harris + Hoole (Tesco-backed artisan coffee shop) in offering two-hour Beginners' Knitting Workshops, where groups of 10 to 12 people can learn how to cast on, knit, purl, and cast off while being spoiled with gorgeous cakes and artisan coffee.
"We also offer DIY knitting kits and online tutorials to make knitting completely stress-free. Since launching the classes, we have tripled the number of knitters per class and we sell out every week.  We're now looking to expand the workshops to venues outside London and to offering intermediate and project-based classes."
Adam Bradford, Young Enterprise Classes
"When I was 13, I entered a local enterprise competition at my secondary school. I won the competition, and this inspired me and started my passion for entrepreneurship and setting up businesses, which I have continued to do.
"From having zero contacts or connections, I have implemented over 50 workshops and training courses within the last three years. Everything has grown from free local sessions with small groups of young people, to paid sessions at conferences and international enterprise programmes, for example in the UAE and Brazil, and soon in Columbia.
"The real challenges have been building brand awareness and raising my profile. Getting traction and expanding my outreach are my current challenges.
"I'm working on expanding my brand internationally and I'm going to Columbia in March to discuss building entrepreneurship in developing countries. I am also planning to offer online services including podcasts, live broadcasting and webinars."
Scott Cupit, Swing Patrol Dance Classes
"When we started Swing Patrol back in 2009 we had a tiny budget for advertising but that went really quickly. We did everything manually – spent all Saturdays printing cheap flyers and putting them in letterboxes. When we first started we went to local shops and cafes, putting posters up and giving out a few free classes to thank them. We also got a little boom box and started dancing outside London Underground stations and handing out fliers to drum up students. Swing dancing's a very visual thing, so if you see it, it's really joyful.
"It has been a hard challenge and amazing journey to get the school where it is today. When we started in 2009, if we had 10 people at a class that would be great for us. We now have 40 classes across London and a community of 12,000 dancers. We also run numerous big social events throughout the year, and the London Swing Festival. Because it was so small at the start we never take what we have for granted now.
"We are now building Swing Patrol's corporate client base with new offerings and sponsorship opportunities, and we're working on a Charleston fitness programme, schools programme and senior citizen programme."
Ruth Romano, Soap Making Courses
"My passion for making soap began after my cancer treatment because I wanted to take control of what I used on my skin. From there I started my natural skincare business – now award winning – and my soap making classes came about as a natural progression.
"Making soap from scratch with natural oils and butters is my passion and quite a few people were asking me to teach them how to make soap. As a result I started running regular classes in the spring of 2015. My first class was for four people and now I run monthly classes for up to 12 people. I welcome a very diverse range of students on my courses and they travel from far and wide.
"Part of the reason for the success of my classes is that I ask my students for feedback and incorporate their suggestions into future classes. One of the main challenges when I first started was the requirement for a minimum number of bookings for me to be able to run the class.
"Teaching what I love doing is extremely rewarding and I love it when my students keep in touch to show me their latest creations! My plans for the future include growing my classes to include more locations and adding different classes too, which I have already done this year with my new soap and cosmetics business course for those that want to sell what they make."
Joseph Schembri, JSTKD Martial Arts & Fitness
"At nine years old, my family had moved to a new area, I had left behind everything that was familiar and my new school could most charitably be described as unwelcoming. To say I was shy, lacking in confidence and feeling totally dejected would've been the understatement of the year – and then I discovered martial arts movies!
"I immediately pestered my mum to let me have a go. She found a local Tae Kwon Do school and the rest, as they say, is history. My confidence grew alongside my skills and I was selected to represent Great Britain, travelling around Europe and Australia. The culmination of this was becoming World Featherweight Champion which I went on to win four times.
"So, is it the jet-setting and gold medals that makes me so passionate about teaching Tae Kwon Do? No! Tae Kwon Do has helped me through life and its many challenging and difficult situations. It's taught me integrity, to be open-minded and to believe in my own abilities. Put simply, I felt compelled to open my own school. My mission is to share this by mentoring, inspiring and developing my students as they experience this positive martial art for themselves."
Pauline Hazelwood, Art Classes
"I began teaching through a chance meeting at an exhibition with another art teacher. We became friends and she later asked me to cover her classes and then take over one. At the beginning I didn't realise that I had much skill and knowledge to pass on. I was nervous of talking in front of a group of people, but once I started talking about my subject I loved it so much that I forgot my nerves and soon doing demos didn't faze me either.
"Looking back it's funny how much I ended up learning along with my pupils, as I had to research so many things for lessons. The classes grew through word of mouth and advertising with the local council. After a few years I started teaching one child of a friend on their insistence, once a month. Somehow this crept up to 16 kids every Saturday, (eight in the morning and eight in the afternoon).
"However, teaching will always be only a part of my work. I think working as an artist most of the time adds so much to what I can offer, and teaching has been invaluable in my development as an artist and in producing my illustrated children's stories, Saddletank Books."
Kelly McHugh, The Good Yoga Life
"After working in marketing for almost 15 years, I decided to turn my love for yoga into a new career path. I qualified at the start of 2015 and whilst still working full time for a small tech start up, I ran my first Yoga Supper Club – an evening of fun and energising yoga, delicious food and prosecco. The next event is at God's Own Junkyard, Walthamstow's very own neon haven, on 10 March.
"At the end of last summer, I left the tech world behind me and took the plunge to work for myself, launching The Good Yoga Life classes at a space in Shoreditch. The music I play is quite upbeat and fun and my morning classes come with breakfast treats such as bircher pots and pressed juices. It's a different approach to what you might find at most yoga studios but I think people are looking for something different and my classes are full most days, so it's going well so far!
"My marketing background has come in handy. I promote using Eventbrite, Google and Facebook ads, which has helped to grow my classes. I've got some exciting opportunities coming up this year. If you've never tried yoga on a boat before, make sure you follow us to find out how you could be om-ing on the Thames this summer!"
Clare Ardern, Harry Jon Hair and Make Up Classes
"Every girl loves playing with makeup and messing with hair and I'm from a family of hairdressers so you could say it was in my blood.
"I've done various jobs over the years but fell back into hair and makeup in 2009 after the birth of my first daughter and it's gone from strength to strength. In February 2016, I opened my own premises in my hometown of Middlewich, Cheshire.
"My business Harry Jon teaches women hair and make up, from beginners to advanced skills including airbrush make up. I'm now progressing into teacher training for hairdressers who would like more design skills and makeup artists looking to add more strings to their bow."
Conclusion
If you're unsatisfied with your career and live for your leisure pursuits, as these 10 inspiring people prove, it is possible to combine the two, and turn your 5-9 passion into a career that replaces your 9-5.
Start small, build your classes and your confidence, and in no time at all you could be ditching your day job and living your passions instead!
We'd love to help you as we've helped many other workshop leaders, instructors and teachers…learn more about how Eventbrite can help make your dream a reality, starting with our 'how it works' page!