Technically Brilliant – Meet the Man Behind Hipsters, Hackers & Hustlers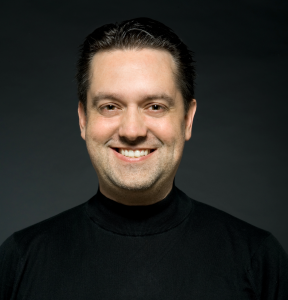 When a teacher told Robert Fenton that he'd never amount to anything, he made sure they would have to eat their words.
In fact, Robert amounted to an awful lot of things – the serial entrepreneur has founded a modelling agency, private members club, design and marketing agency and online erotic product store, to mention just a few of his ventures.
His early C.V. meanwhile, reads like a career advisor's handbook, spanning from sub-lieutenant in the Royal Navy to car salesmen, to bus driver to estate agent!
Says Robert of his colourful career: "The way I've always lived is I see opportunities and I just go for them regardless of what it is. I choose things that appeal to me and look like fun. I don't play safe."
Now he has turned his attention to the world of tech start-ups, helping entrepreneurs with an idea unite with the developers, investors and marketers who can bring them to fruition.
Although only in existence for 18 months, the Hipsters, Hackers & Hustlers meet-up group already boasts 20,000 members. And this month Robert held the inaugural TECHtoberfest – an event bringing beer and technology together at London Fields Brewery.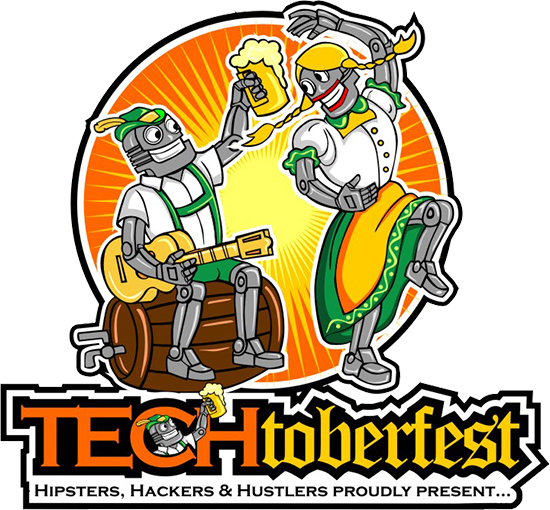 Robert's interest in tech started in the dot-com boom when he founded an e-commerce store and later become involved with email marketing platform WizEmail.
He says: "With each of my businesses I've always been looking for the latest gadgets and technology to help us grow. For example, when I had a photographic studio we were one of the first to go digital and start using Photoshop.
"From there we designed our own website and business cards, which people seemed to like and then started asking us to create designs for them. We ended up turning into a design and marketing agency rather than a photographic studio."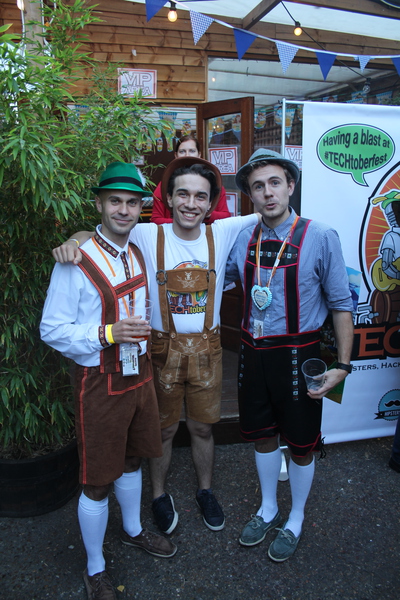 According to Robert, taking the time to talk to people often results in new ideas and useful relationships.
"Because I have a modelling agency, someone introduced me to a guy who was trying to launch one of those stripper/sex sites where guys can watch the girls live online and give them money to do things.
"The site was horrible and there was no way I was going to send any of my models to do that kind of stuff, but what I was interested in was the platform and its digital currency, which was really clever.
"I then worked with the developer to create a non-sexual version for business use, called Camgini. That was my first proper foray into tech development. I got an investor on board, but then fell out with them and the project went on the back burner. I'm hopefully going to revive it in the next few months."
Robert has had to overcome a number of hurdles on his entrepreneurial journey. In fact, TECHtoberfest isn't the first large-scale event he had endeavoured to pull off.
A few years back, Robert had big plans to launch the world's largest live talent fair, Talent Expo. He had the venue booked, first exhibitors on board and hopes of attracting 50,000 visitors, but the event became too ambitious to be realised.
He explains: "The idea for Talent Expo came about when I moved my agency Dynamite Models into the Business Design Centre in Angel. It's such a cool space and I thought 'what can I do in here?'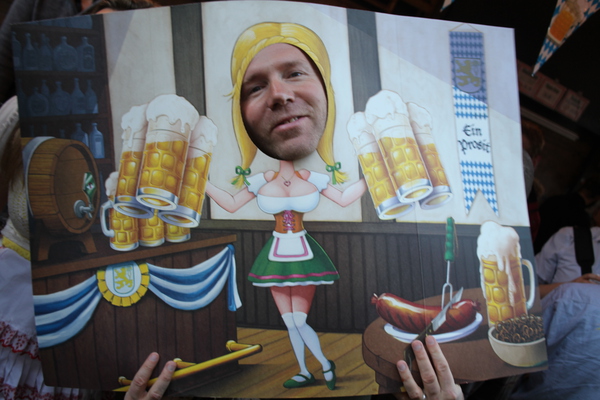 "Obviously, the venue is always being used for expos and I had talent so I thought let's marry the two together. However, the scale of the event that I was trying to pull off became so big that I couldn't actually do it in the Design Centre.
"We were going to do it in ExCeL, but unfortunately the funding fell through at the last minute and we had to cancel."
This time round, Robert decided to keep the scale more manageable and booked the 500-person capacity London Fields Brewery for the first edition of TECHtoberfest.
"We kept it purposely small this year because we didn't want to lose too much money on it. We just wanted to prove the model, which we did, so now we'll scale it up financially for next year."
The event was a huge success, selling just over 600 tickets, but Robert and his small team were kept in nail-biting suspense over numbers until the very last moment – 400 tickets were sold in the last two days.
"It almost didn't go ahead," admits Robert. "At the start of the week we went to the venue to start setting things up and it was at the point where we thought we weren't going to get many people. We were trying to spread tables out and make it look like it was fuller than it was.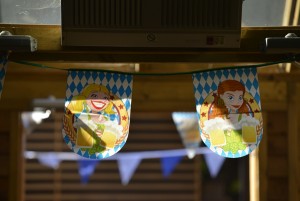 "We were afraid not many people would turn up and then all of a sudden, in the last couple of days before the event, there was a mad rush on tickets.
"It's fairly standard with a lot of events, but specifically with the tech start-up community, that they always book their tickets right at the last minute. It's a real bugger when you're doing a bigger event where you have to order catering and swag and stuff – we gave loads of stuff away like T-shirts and steins. It's almost impossible to forecast how many people to cater for."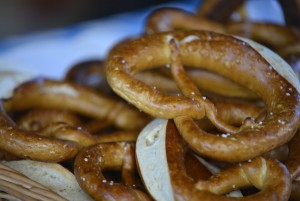 According to Robert, the organising team experienced "slight panic" with the last minute preparations, but they were certainly no strangers to pressure, having embarked on the planning of the event only three months earlier.
"We had the initial idea earlier in the year, but it was a short turn around. The last few months have been a mad rush. Getting the first couple of partners and sponsors on board was a real slog, but then there was a bit of a snowball effect.
"We were lucky to have access to lots of great tech start-ups that wanted to be involved. Live demos at the event included lots of virtual reality stuff, tech for creating and selling T-shirts, and remote control drones. We tried to bring in tactile stuff people could play with rather than just visual."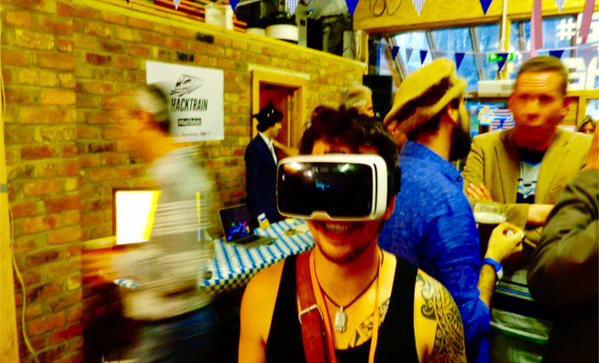 The concept of interactivity at events is one that has already proved successful for Robert, who has rapidly grown membership of Hipsters, Hackers & Hustlers by breaking away from traditional formats.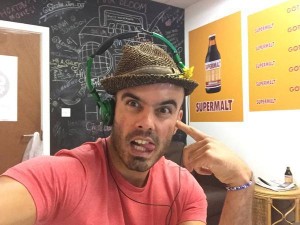 "I think we've grown quickly because we do silly stuff," he says. "While there's always a serious underlying element to what we do, we like to have fun and we do things differently to everybody else. People seem to like that.
"We've stayed away from all the traditional standard demo type talks where you have someone on stage spewing some rubbish and the audience is not really paying attention. They're just doing their emails and so forth and waiting until the end of the event when they can go and network.
"I don't like those kind of events. I like them when they're engaging and interactive and you feel part of the event, so we came up with 'speed pitching' where we give everyone 30 seconds to pitch whatever they like to the rest of the audience.
"We have a big digital timer on screen and, when their 30 seconds is up, the alarm goes off and we shoot them off stage with a water pistol! That gets people's attention."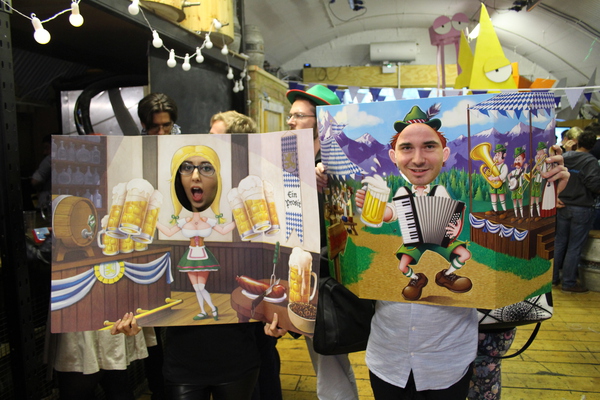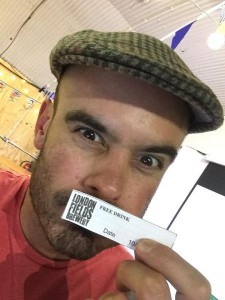 Combining hands-on tech with beer and live entertainment, proved to be a winning formula for TECHtoberfest, says Robert: "The feedback so far has been really, really good. We've even had a request from a big corporate that didn't come saying they want to take a stand at next year's event. So that's a good sign."
The only negative from the day? They ran out of food, with the hungry crowd devouring all the bratwurst and pretzels on offer.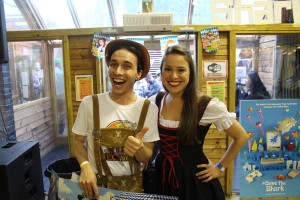 "Overall for a first outing it was pretty good, but being the perfectionists we are there are loads of things we can improve. We had a bunch of technical issues; the talks and demos were in the same hall and there was a bar there. It was very loud so it was very difficult for the speakers to get heard. We need to separate some of those things out next time."
As well as requiring a bigger venue, Robert has plans to expand the duration of the event next year.
"We'll have it over the course of a weekend. People really liked the exhibition and demo stands so we'll do a lot more of that. We'll also have more German beers next time. We had craft beers but not many from Germany."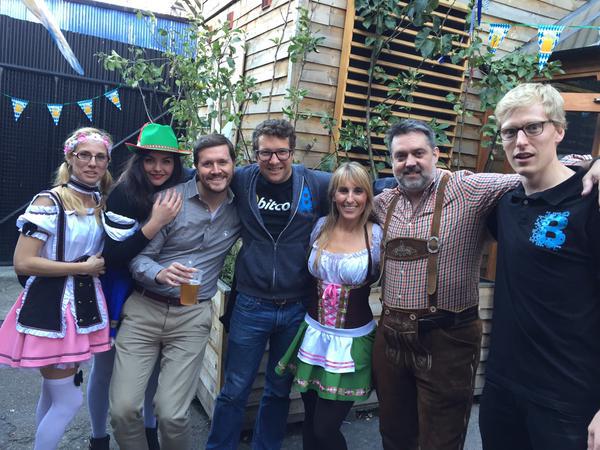 Still, it didn't stop attendees getting into the Bavarian spirit, with around a quarter coming dressed in traditional lederhosen trousers or dirndl dresses. Robert hopes to increase the number of attendees in fancy dress next year and is incentivising them with discounted tickets and fast track entry.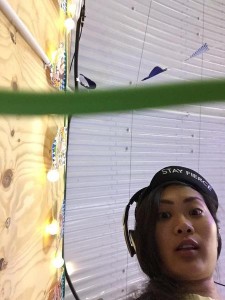 Offering tickets at a range of price points (from £20 to £95), incorporating discounts for early birds and inclusive merchandise, proved a good strategy.
Says Robert: "We never figured the event would be a real money-maker this year. I always said I would be happy if we got to break even, and we came very close."
Robert and his team now have a year to work on growth for 2016's event, but it's not the only thing that will be keeping them busy.
"We're hoping to open HHH chapters in different cities and countries, starting next year. I'm off to the Caribbean this week, primarily to look for a venue because we're going to create a working event space out there – sort of a digital nomad community."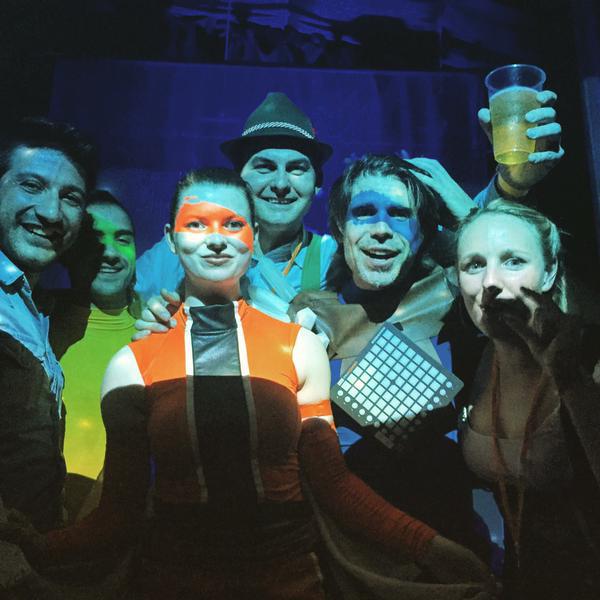 He adds: "We're also taking things several steps crazier because we're partnering with Thorpe Park and we're going to get people to pitch while riding a roller coaster!
"People think it's crazy but it puts a smile on their face and that's kind of response we want for all our events."