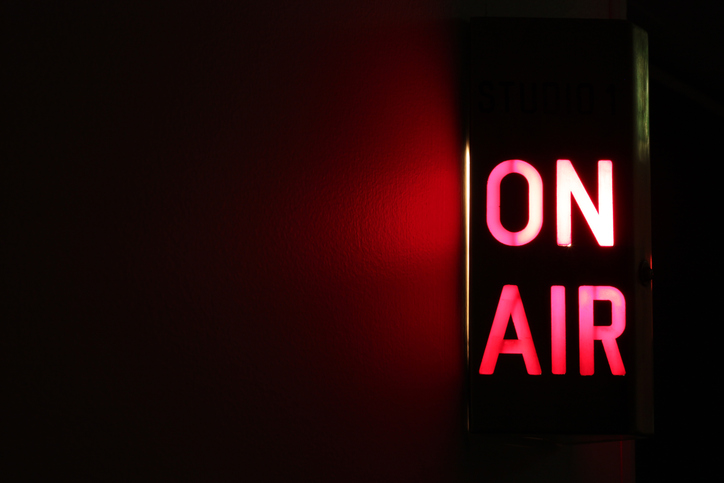 Top 10 Podcasts of 2017 for Event Organisers
Did you bag yourself a cut-price smart speaker in the Black Friday sales? If so, a great way to use it is listening to podcasts straight from the web.
More and more of us are getting into podcasts (especially in the US, where 42 million people listen to a podcast weekly) because they offer a great way to catch up on topics of interest while doing other things.
For busy event professionals, this is a godsend. You can ask Alexa to play a podcast while you cook dinner or do household chores, or listen on your smartphone during your commute. Podcasts can be downloaded to your device at home and listened to when out and about so they don't chew up your mobile data.
There are podcasts for almost every industry, hobby or specialism, and the events business is no exception. Here, we profile 10 of the best events and marketing podcasts to hit the airwaves in 2017.
1. Event Industry News Podcast 

From the publishers of Event Industry News, this weekly UK-based podcast covers all aspects of event management with input from industry guests. Recent topics have included how venues are coping with the demand for data and connectivity, the use of artificial intelligence to deliver more profits and whether European festivals are "out of touch" with young people.
2. GatherGeeks 
GatherGeeks is also produced by a popular trade publication, but this time from across the pond. David Adler and Beth Kormanik from BizBash discuss the latest news and trends affecting event marketers, meeting strategists, nonprofit organisers, and everyone in between. Recent discussions have looked at how the event industry has changed, the difficulties with paying vendors and the definition of a "cognitive event".
3. #EventIcons 
Hosted by Will Curran, the founder of US-based AV production company Endless Entertainment, this podcast promises to let you meet the icons of the event industry. Each week, Curran sits down with industry names to chat events. The recording is also available in video. Recently featured have been Julie Novack (PartySlate) and David Epstein (Bizzabo) talking about building the perfect event website, and Brandon Maxwell (President of M Culinary Concepts) answering questions about catering.
Hosted by Jason Allan Scott, President of the International Live Events Association's UK Chapter, The Guestlist Podcast is aimed at inspiring entrepreneurs and "eventrepreneurs". Aired weekly, it shares stories of successes and setbacks, motivational secrets and actionable advice. Recently profiled are Lisa Johnson who travels the world creating stylish weddings and coaching women, and Carlton King, who discusses his memoirs, 'Black Ops, The Incredible True Story Of A British Secret Agent'.
Produced by The Expo Group, a US-based exhibitions company, this podcast interviews people both inside and outside of the company on different facets of events each month. Recently covered are event security, brand activations, and an interview with The Expo Group's Chairman Ray Pekowski about his new book 'Lessons of an Entrepreneur – How to grow, take risks and survive'.
A brand new podcast mini-series from Dublin-based marketing agency eightytwenty, Rule of Thumb aims to provide the latest best practices for social media. Hosted by Michael Corcoran – Social Transformation Consultant at eightytwenty – episode one (available now), gives listeners the information they need to develop video content that's built for people using mobile. The first episode also features industry experts including Sam Doyle, EMEA Creative Strategist at Facebook and Ross Killeen, Founder of Motherland Production and Event Junkies.
Copyblogger FM is a weekly, short-form broadcast hosted by Sonia Simone, Chief Content Officer at Rainmaker Digital. Each week, she and a cast of rotating experts analyse the week in content marketing, copywriting, email marketing, conversion optimisation, mindset, and much more. Topics discussed over the last few weeks include how to recognise a great content idea, how to avoid getting stressed out over SEO and the ingredients of a magical headline.
The Marketing Over Coffee podcast describes itself as being at the intersection of marketing and technology. It's a weekly 30-minute discussion of what's new in marketing, hosted by John Wall and Christopher Penn. Unlike most marketing podcasts, it focuses on what's in the news rather than general topics; recent examples being Back Friday, the iPhone X and Animojis.
Brought to you by Social Media Examiner's Michael Stelzner, this podcast has been consistently named as one of the best in the marketing sector. The weekly, 45-minute show features expert interviews from leading social media marketing pros and real-life case studies. In recent weeks they've discussed the future of live video, Facebook ad custom audiences, and chatbots.
10. TED Talks Daily
Our final podcast pick is not strictly events or marketing related, but it is packed with inspiration and ideas that will fuel your creativity. The Ted Talks Daily podcast brings you TED Talks on the go. Updated every weekday, this feed brings you thought-provoking concepts on every subject imaginable, delivered by the world's leading thinkers and doers. Topics discussed this week include using AI to free humanity from repetitive work and the use of drones to deliver blood products and improve access to healthcare.
Conclusion
With podcasts, multitasking has never been so easy! You can learn new skills and stay up to date with the latest industry developments as you sit in traffic, walk the dog or load the dishwasher. If you know of any other great podcasts we should be listening to, let us know.