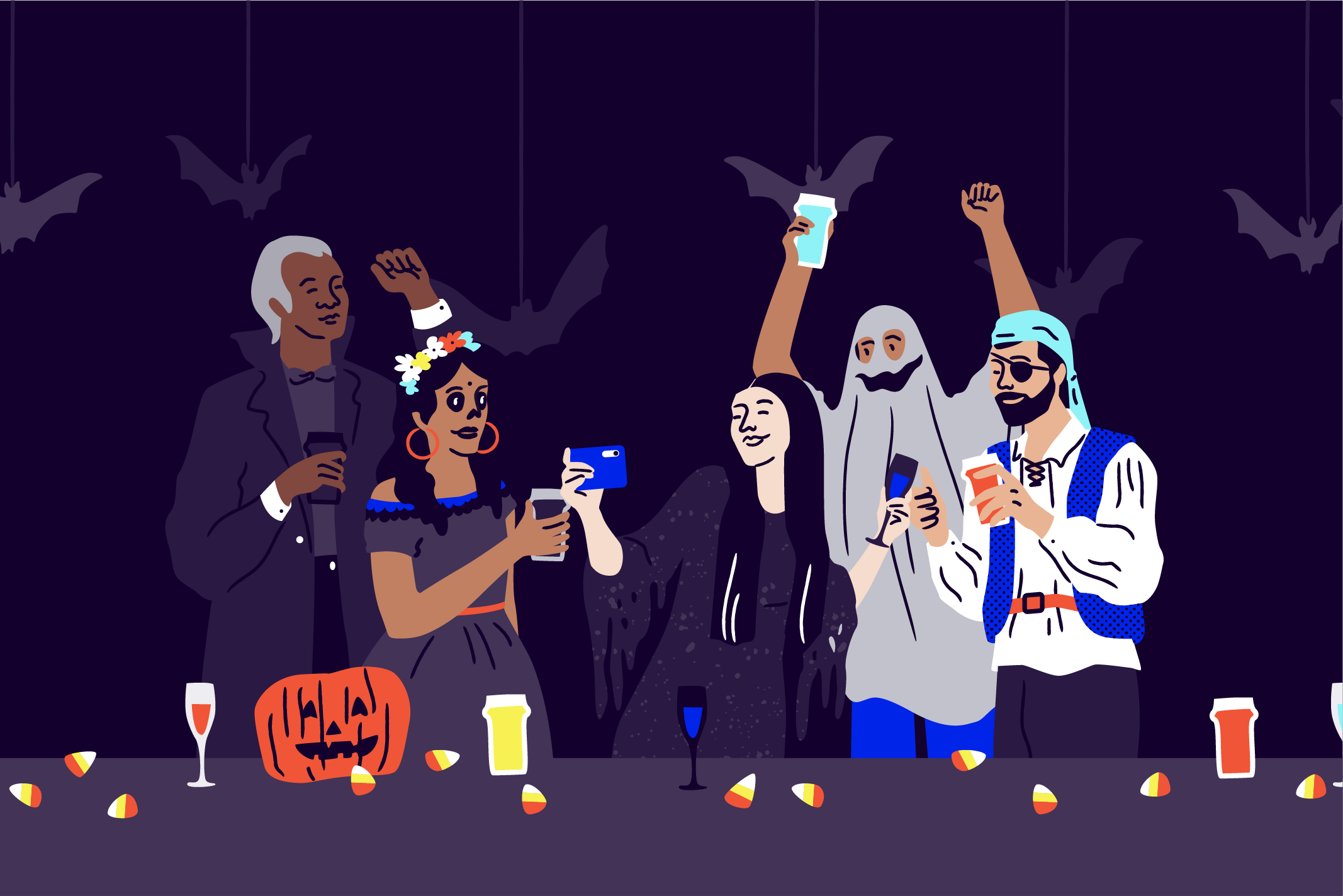 UK CONSUMER DEMAND FOR EVENTS
September 28 to October 4th, 2020
At Eventbrite, we maintain one of the largest global datasets on how humans get together, helping shed light on event trends around the world. Every week, we process hundreds of thousands of event searches on Eventbrite, and in this post, we are looking at what visitors to Eventbrite have searched for on the site last week, highlighting consumer demand for events in the UK.
As we get closer to Halloween, more and more people turn to Eventbrite to find event inspiration. Around four weeks out from the big day, Halloween has become the top trending search topic on Eventbrite UK, making up 16 percent of all searches. 
Share of searches on Eventbrite for events in the UK  
| Search topic | Share of all searches |
| --- | --- |
| Halloween | 16% |
| Outdoor cinema | 15% |
| Black History Month | 3% |
Regionally, there is some variation in what searches are topping the charts. In Manchester, searches concentrate on Halloween far more (36% of all inquiries) than in e.g. Birmingham (9%) or London (6%). In London, Black History Month was the most searched for event topic, capturing seven percent of all searches. Birmingham remains committed to Outdoor cinemas, which gathered 49% of all searches for events in this city. 
Are you a journalist?
Do you want to receive event data like this on a regular basis?


Tell us by clicking here!