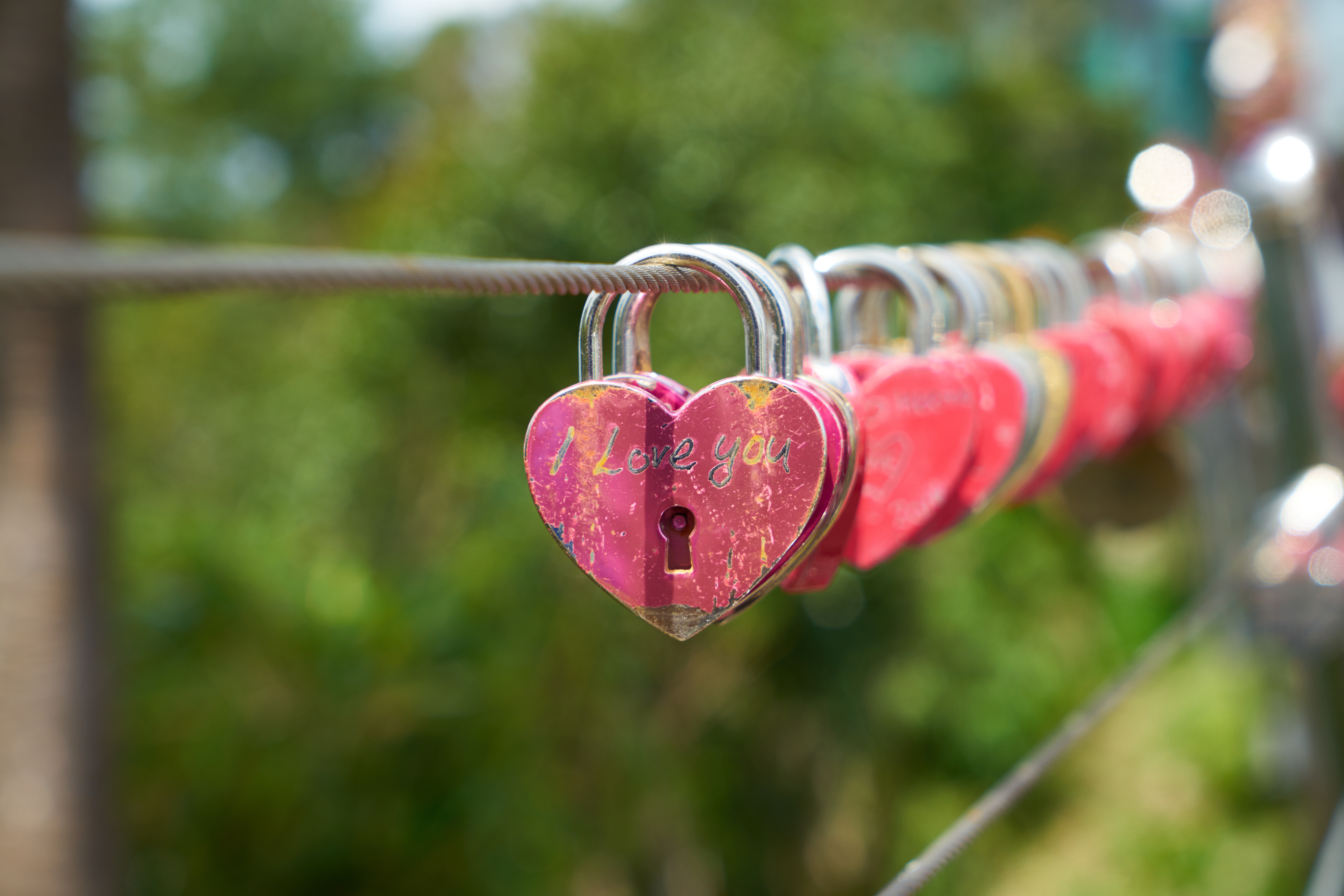 Valentine's Day Events Across the UK: Something for Everyone
Whether you're in love, looking for love or happily single, you shouldn't miss the chance to celebrate love this Valentine's Day.
It's not all about speed dating and candlelit dinners; there are some great alternative ways to spend February 14. Taking place up and down the country, you will find events for lovers of everything from literature and art, to horror and technology. So, whatever your passion, make a date to go out this Valentine's.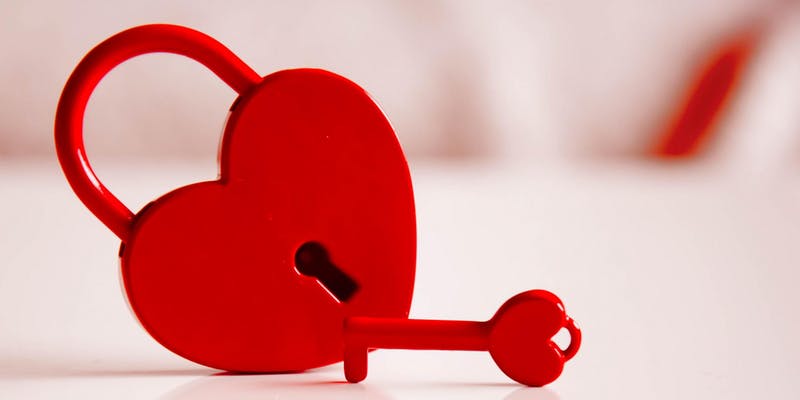 Join panellists at The Royal Institution of Great Britain to discuss the future of love. Kate Devlin is a lecturer in Artificial Intelligence and will be exploring developments in sexual companion robots and what companies learn about you through online dating. Laura Mucha is the author of "Love Factually, The Science of Who, How and Why We Love" and will be giving a sneak preview of some of the most insightful personal love stories she's gathered from around the world. After the event, there will be a cash bar and a book signing.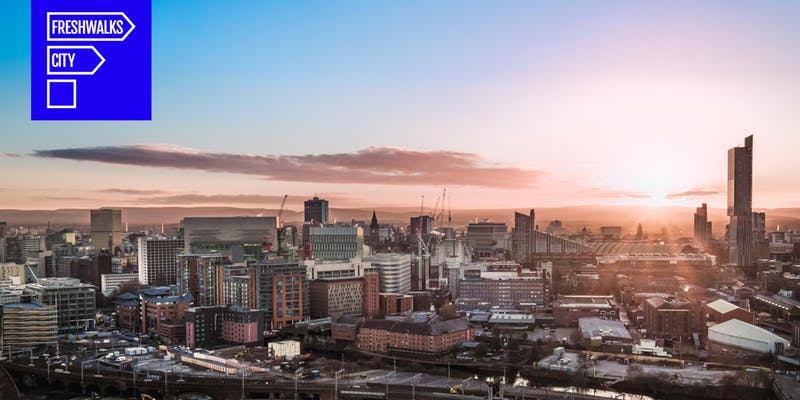 Freshwalks City aims to get Manchester's business community out walking and talking. This special Valentine's Day walk is a collaboration with Philippa Vishnyakov of Reveal Manchester, and centres around tales of love and loss over three centuries. Philippa, an official Manchester Green Badge Tour Guide, will tell tales of jilted lovers, domestic disputes, a jealous fiancé and an amorous trader. Starting in Spinningfields Square, the walk will take 45 minutes and conclude at The Rivals restaurant inside the Royal Exchange Theatre where you can refuel with a soup and sandwich lunch.
Enjoy a special late-night opening of the most romantic house in London – Keats House, former home of Romantic poet John Keats. Inspired by Keats's poems and love letters to his sweetheart, Fanny Brawne, this event is for literature lovers aged 18 and over. You can listen to songs of love performed live while taking a drink at the pop-up bar, hear a poetry recital and make your own regency fan. You can even learn how to say "I love you" in the secret 'fan language' of the Victorian era.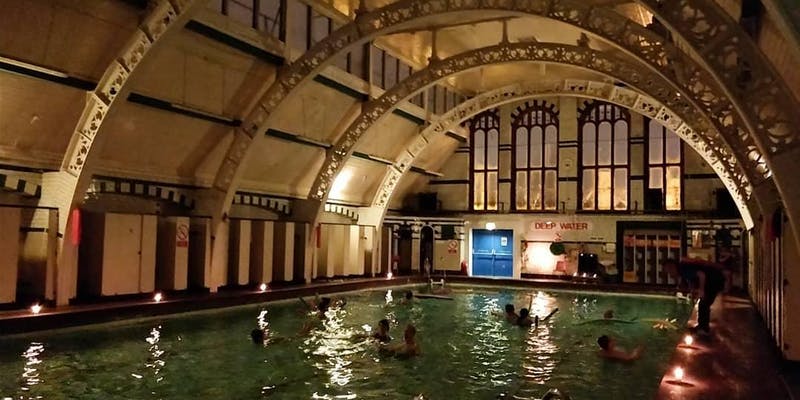 Here's a great way to relax and show yourself a bit of self love – a Valentine's Day swim at Moseley Road Baths. The evening session will feature soft lighting and mellow music so you can unwind and float about in the warm waters. The baths are located in a grand Gothic Renaissance building with many original features, creating an atmospheric setting. The event is limited to 24 guests so get in quick (over 18s only).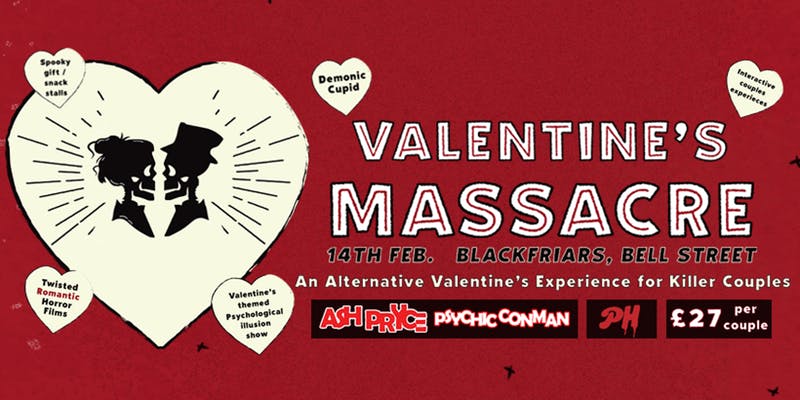 Rather be celebrating Halloween than Valentine's Day? No problem. Horror fans looking for another terrifying fix can head to Blackfriars Bar, Bell Street for a twisted evening of gore and romance. Alongside short film screenings, there will be a live performance from paranormal illusionist and mind reader Ash Pryce. His show 'Psychic Conman' includes demonstrations and explanations of telekinesis tricks, metal bending, psychic surgery and remote viewing, as well as a look at government-funded research into psychic phenomena, and the shoddy protocols that allowed 'psychics' to beat the legendary Zener card experiments in the 1930s.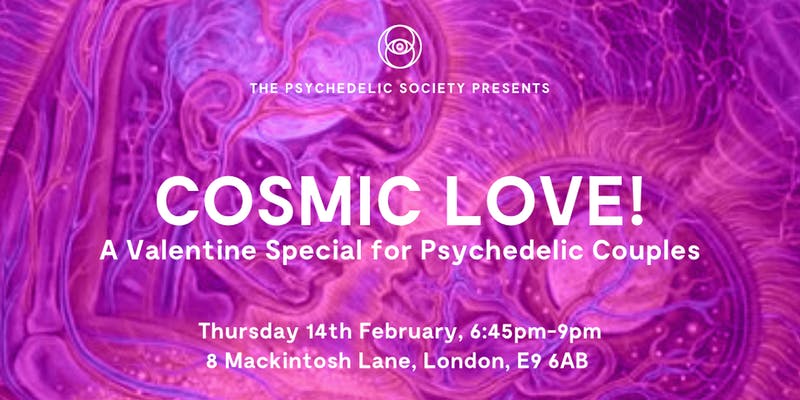 Explore the art of tantra with your partner at this workshop organised by the Psychedelic Society. Promising a "safe space" in which to break barriers, the evening will include blindfolded feeding, tango dancing, tantric breathing, sensual play and conscious adoration. Facilitators Gaia Harvey Jackson and Amir Giles combine elements of theatre games, voice work, meditation, dance and ritual, to create a playful environment where people can authentically connect and release.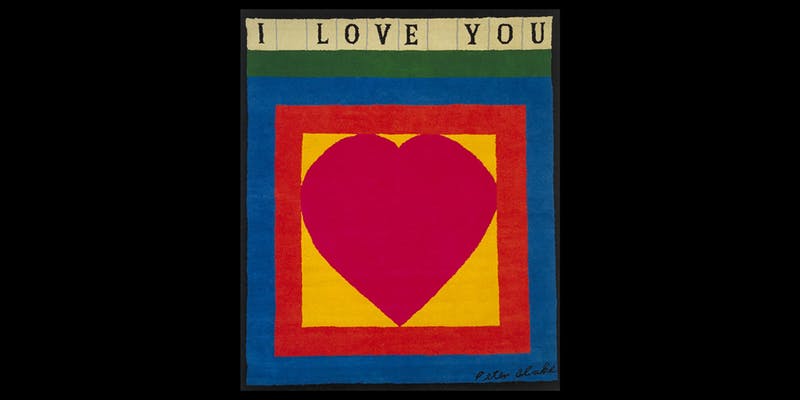 If you don't fancy tantra, another way to push your boundaries this February 14 is to take part in an open mic night. Whitworth Art Gallery is inviting poets, playwrights, singer/songwriters (acoustic), dancers or storytellers who have something to say about love to come and perform. You don't have to take part, however – simply join the audience and enjoy the experience. The gallery, which is part of The University of Manchester, boasts a collection of 60,000 artworks, so there will be plenty to satisfy the senses.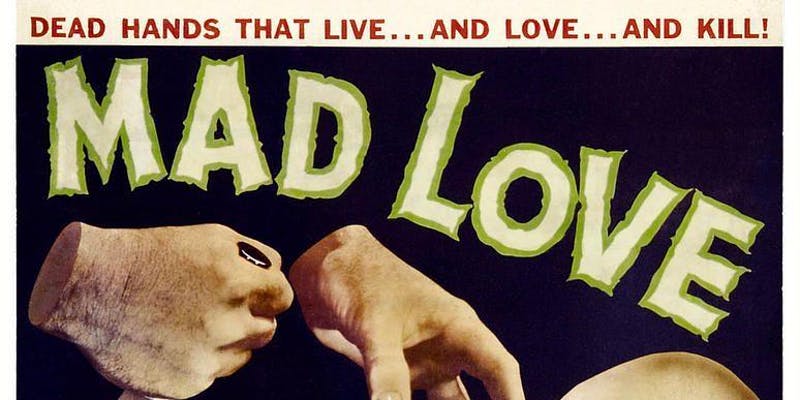 If you'd like to mark Valentine's Day by seeing a film once described as "Completely horrible" by Time Magazine, get down to The Old Operating Theatre Museum and Herb Garret. The film will be preceded by an introduction by the museum's Gareth Miles, who says Mad Love is "A hugely successful example of 1930's horror at its most unhinged and portentously Germanic. This tale of madness, murder, dismemberment and forced love is also a wicked, penetrative chunk of psychological study."
Fancy yourself as a bit of an artist? Celebrate Valentine's Day by creating your own take on an iconic romantic painting – Gustav Klimt's "The Kiss". PopUp Painting invites you to unleash your creativity at The Rose Villa Tavern. You'll be guided step-by-step by a professional artist, while you drink, paint and feel the love. A themed playlist will help immerse you in the experience. All art supplies are included in the ticket price.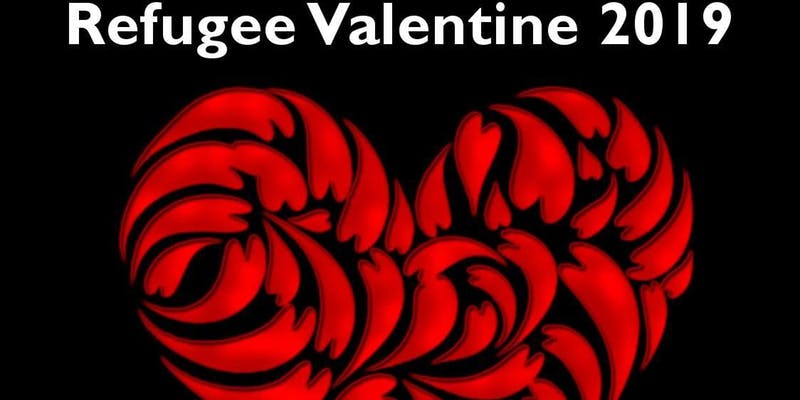 Show a little love for refugees at this event which brings together an eclectic lineup of local refugee and migrant bands. The bands will be bringing the music of their international origins to The Rose Hill, Rose Hill Terrace. Acts include Bakk Lamp Fall  (West African percussion with powerful vocals from Senegalese singer Khadim Sarr) and tAngerinecAt (cinematic electronica with punk attitude – a collaboration between Ukrainian Eugene Purpurovsky and Brit Paul Chilton).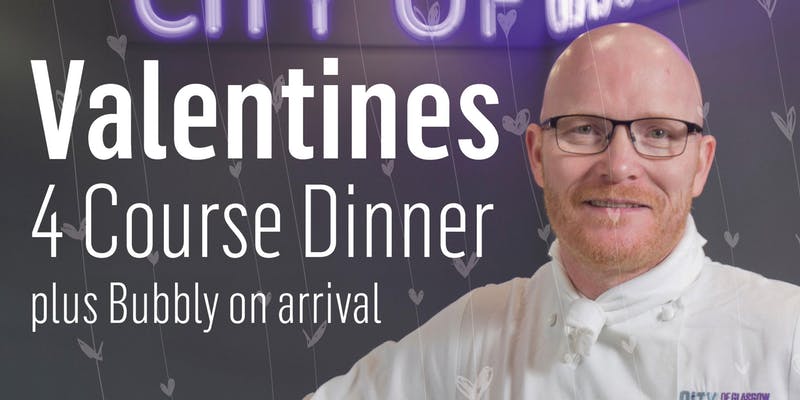 Love MasterChef? Then you'll relish the opportunity to have a romantic meal cooked for you and your partner by 2016 MasterChef: The Professionals winner, Gary Maclean. Taking place at Scholars Restaurant at the City of Glasgow College, Gary will serve up a four-course meal accompanied by a glass of wine for each course. Gary, who has been appointed as Scotland's first National Chef and charged with promoting local produce, will personally present each dish. Dishes include 'hot smoked salmon with crispy oyster and artichoke', and 'chocolate and cherries with a mascarpone mousse, morello jelly and praline'. A question & answer session at the end of the meal will give all MasterChef fans the opportunity to find out what it was really like to be on the show.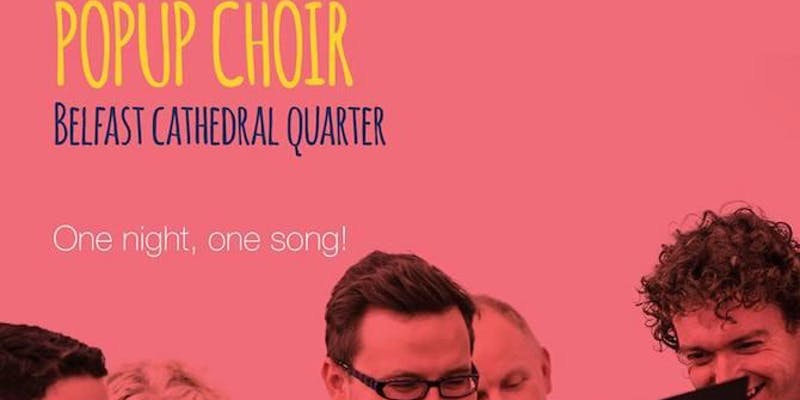 If you want to serenade your love and seduce them with your silky voice (or just have a good laugh), join the Pop-Up Choir at The Dark Horse, Hill Street. Here's how it works – you receive a song sheet, listen to the song and learn it on the night. Then it's time to perform it as a group! The night promises the chance to sing your heart out to some top love songs… and maybe even hit the right note with a fellow singer?
Love the sound of these events? Maybe it's time to host your own! Click here to get started.