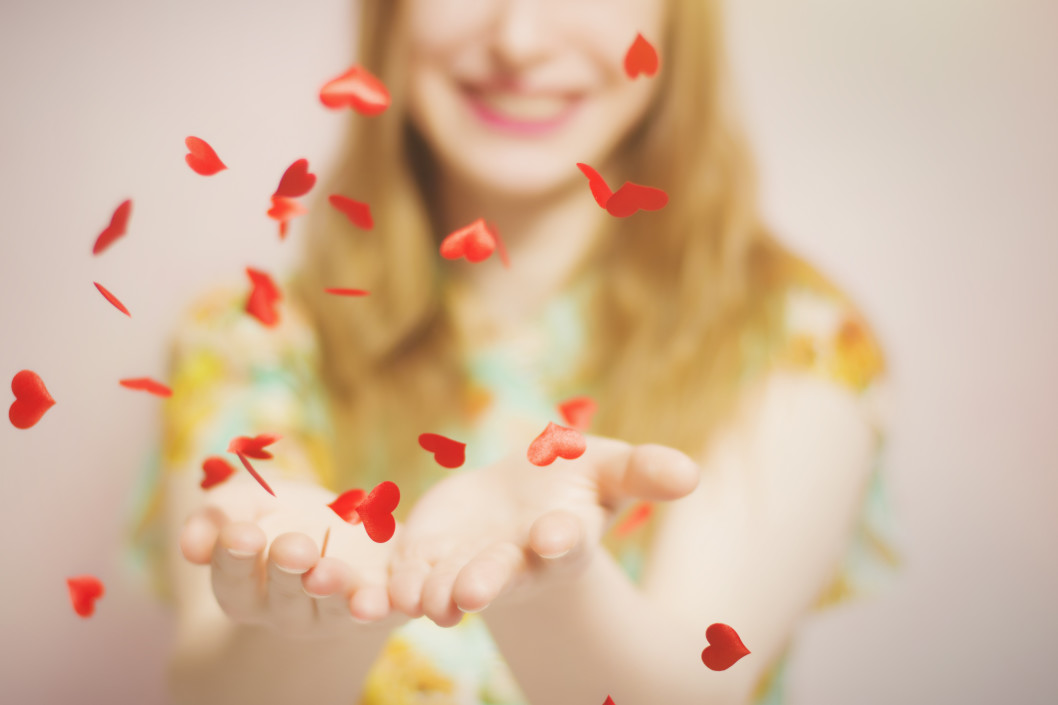 10 Valentine's Event Ideas to Fall in Love With
Valentine's Day is just around the corner and if you want your organisation or charity to feel the love, don't miss the opportunity to throw a themed event that brings in revenue or raises some funds.
For bar or restaurant managers, Valentine's Day is a great chance to fill your venue with loved up punters, while those who simply want to play cupid can make a profit in the process!
Here are 10 Valentine's event ideas to ignite your passion for event planning this February…
Related: 7 ways to woo a crowd to your event on Valentine's Day
Romantic Movie Screening
A slushy movie is perfect for getting people in the mood for romance. All-time favourite romantic films include old classics like Singing in the Rain, Gone With the Wind and Breakfast at Tiffany's, as well as more modern movies such as Titanic, Moulin Rouge and Dirty Dancing.
Simply select a movie guaranteed to pull in the crowds, find a suitable location, and set the scene with some romantic extras (like popcorn to share).
Vintage Valentine's at The Movies, for example, will stage a showing of Casablanca at Cork City's beautiful Ambassador Hotel. It's sweetening the deal with inclusive popcorn, chocolates and choice of wine, beer or soft drink.
Related: Set the screen – How to create a great film event
Valentine's Craft Workshop
Lovebirds like to give the object of their affection a little gift on Valentine's Day, and it will mean so much more if they've made it themselves. Hosting a craft session is a great idea if you want to hold an event in advance of the big day.
You could opt for a Valentine's card making workshop for mass appeal and low set-up costs (you can do it almost anywhere, materials are cheap and it's suitable for all ages).
Other, more sophisticated ideas include perfume making with essential oils, a workshop on creating hand-tied flower bouquets or something couples might enjoy doing together; a chocolate making class.
Food or Wine Tasting
Valentine's Day is all about arousing the senses, so a tasting event could be just the thing to put couples in the mood.
There's a wide variety of Valentine-themed tastings taking place across the UK and Ireland, including wine and chocolate (a classic combo), luxury rose champagne including Moet, Veuve Cliquot, Ruinart and Dom Perignon (yes please!) and even beer and chocolate (a not-so-classic combo, but with something to please both sexes!).
There's wine tasting just for singles, a Valentine's cocktail making workshop and – for active types – a two-hour mountain hike followed by a three-course chocolate-themed lunch. At least the participants won't have to feel guilty about the calories.
Related: How to host a Great British Bake Off inspired event
Valentine's Comedy
Staging a comedy night is a good way to capture both couples and singles on Valentine's Day. Everyone loves a good laugh – and the theme of romance promises a feast of material for the comics.
This Improve Comedy Valentine's Party in South London invites the attendees to get involved by suggesting topics, while Comedy Carnival in the West End has opted for a more formal evening with sit down meal.
It doesn't just have to be comedy – you could stage a cabaret evening, a burlesque night, or an evening of drag queen entertainment.
Masquerade Ball
Valentine's balls are always popular, but you can up the romance and mystique by making it a masquerade ball.
Give everyone a chance to get dressed up by setting a formal dress code and make it even more exciting by insisting that masks are worn.
You can increase engagement by offering prizes for the best mask and best dressed, like this event in Arklow, Ireland.
Valentine's Pop-Up Restaurant
Valentine's day is one of the busiest nights of the year for eating out – you can get in on the act by setting up a pop-up restaurant in an unusual venue or even in your own front room.
To make your event stand out you could serve up a niche offering like this Vegan Valentine Pop Up Dinner in East London featuring three courses of aphrodisiac vegan fare, or this five-course Danish 'hygge' dinner.
You don't need to have an alcohol licence to stage a pop-up restaurant, as long as you ask guests to bring their own bottles.
Related: How to make sure your pop-up dinner is packed
Romantic Running
You might not think a 10k is the ideal event for Valentine's Day, but not everyone will be in the mood for romance – some just want to have a bit of fun and stay fit in the process.
This fun run in Denver, US encourages participants to dress up as famous couples or as if they're going on a fancy date night. Additional fun includes photos with Cupid and a kissing booth!
Meanwhile, this fitness adventure race in London challenges participants to track down and 'kill' Cupid. It's designed to help participants explore the city's coolest areas and promises to reward them with a medal and a beer.
Related: How to promote and sell out your next race
Love Songs Night
If music be the food of love, play on… Staging an evening of favourite love songs is a great way to attract those seeking romance. You could arrange a DJ to play the classics or go for a live performance.
The Jazz Café in London will stage A Night of Marvin Gaye, while the Kensington Roof Gardens have a band to play romantic R&B. In Dublin, a pub will treat punters to Songs for Lovers by Chet Baker, while a piano recital of Beethoven's Moonlight Sonata will take place in a candlelit cathedral, providing something for all tastes.
Singles Event
No one wants to be alone on the most romantic day of the year, so it's a particularly popular time for singles events. There's a variety of formats you can use to get everyone mixing and mingling, from speed dating where couples get just a few minutes to meet, to more leisurely options like this board games night.
This PlayDate Party invites guests to get to know one another by playing with Play-Doh and Lego! Meanwhile, singles can bond over food on this Walking Tour of Galway's West End.
Looking for something a bit different? How about a session of dating advice? This literary event entitled 'Slow Dating for the Intelligent Lover' features writers talking about Victorian courting techniques and dating in post-Brexit Britain, as well as a constant flow of coffee.
Dance Night
Dancing is a great excuse to get up close and personal with the one you love – or maybe a perfect stranger. This Valentine's Salsa Night in Essex says no partner is necessary, offering a salsa dance class followed by a party and optional speed dating.
For those inspired by Strictly, how about a big band ballroom dancing event, or if you want to run something a little saucier, how about a burlesque lap dance workshop?
Related: How to organise a dance night for all ages
Conclusion
There are simply loads of things you can do to bring everyone together on Valentine's Day. Think creatively to put a romantic twist on any event and don't miss the chance to do something fun for this special day – we can help!  Click here to get started.