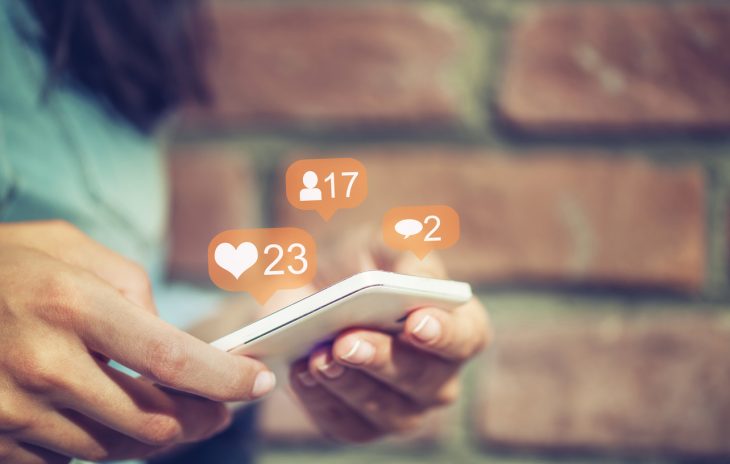 The Value of Building an Online Community Around Your Events
Richard Millington, Feverbee
If you thought companies only started online communities to stop customers flooding their call centres with queries, think again.
Richard Millington, Founder of FeverBee, an online community consultancy, says customer support is just one use for an online community. Set up a forum with the right goals and there can be huge benefits for businesses and organisations – including those running events.
"We see communities based around innovation, these enable organisations to get great insights from members," he says. "You get to know what members click on and what discussions really interest them. You can also use it as a rapid feedback tool. For example, if I'm going to host an event, I can ask the community, 'What speakers should we be looking at? What topics interest you? What challenges do you face?'"
Even more than this, communities help organisations retain customers, boost their SEO by bringing in search traffic from relevant questions, and generate sales leads.
"There's recruitment, too," adds Richard. "Some organisations recruit people from their online community, especially in the events space. If you want volunteers, it's a pretty good place to look for those people.
"They're great for non-profit organisations too because you've members sharing information and giving emotional support – communities can be indispensable."
According to CRM software company Salesforce, communities put significant value on a business' bottom line. It has amassed two million registered members, with 100,000 actively logging in every month. This participation has led to upward swings in a host of key metrics. For example, it enjoys 2.5x larger closed deals when customers are active in the community vs. when they're not, 2x more pipeline and achieves 85% cross-sell/up-sell among members.
By helping businesses to increase their profits, thriving online communities are highly attractive to investors. Many companies aiming for an IPO pave the way by establishing customer communities. Recently made public Spotify has an impressive 6.5 million community members and soon-to-be floated Dropbox has a community of nearly 800,000 members.
These are big numbers from big names – what if you're a small events business, can a community still be relevant?
Says Richard: "Communities and events work well together because it's naturally a social environment but what happens very often is that someone running an event thinks, 'Wow we have all these people, all this passion, let's connect these people together in a community and maintain it for the rest of the year.' But after that initial spike, activity begins to plummet quite fast."
The key to starting a community that takes off is to position it around the right topic; something that people are passionate about. This means that unless the aim of your forum is to simply act as a customer service portal, it should focus on a broader subject than just your business or event.
For example, let's say you run a cake making business and also host regular baking workshops, you can have broad appeal by building a community for baking enthusiasts.
"Events that draw in people interested in something very specific are more likely to be able to support a community. If it's not something they're passionate about, if it's not a part of their group identity, if they don't enjoy being involved in it or if it doesn't address a problem they want to solve, then it's very hard to build a community around it," explains Richard.
Richard advises testing the water by starting off with a very small group of people – hand pick some of your best customers or most engaged attendees and invite them to join a Facebook or Whatsapp group.
"One of the biggest mistakes organisation make is trying to make a big bang launch for their community. They think if they can just get enough members at the right time it will explode into life. But the problem with that is you're sending everyone to an empty platform.
"We tell people to start really small and test the concept first. Find the most likely people; people you have the best relationships with, initially just five to 20, and just see if you can sustain discussions there.
"One of the best examples of this I've seen was a group for the speakers at an event I was speaking at. They began with only the speakers, but after the event, they invited top attendees to join the group and of course they wanted to join because all the speakers were there and it just grew outwards from there."
If these groups are successful, that's the time to look at moving to an independent, purpose built platform. Because while these groups are great (and free), it's not easy to follow the conversation once too many people are taking part.
"The other thing you have to be aware of," warns Richard. "Is that these tools are also terrible at search traffic and for most communities search traffic is what will drive most of the people to the community."
Once you have a thriving online community there are many ways you can use it to support your events; from gaining insights that assist with planning your event and advocacy that helps you promote it, to obtaining feedback and distributing content afterwards.
"There's an incredible world of things people running events can do to get more from their audiences, and communities are the place to do it," reckons Richard.
What's more, an active community can help you gain event sponsors. Richard has experienced this firsthand with his own community Feverbee Experts  (a forum for community managers).
"When we've hosted events and put sponsorship packages together, we've been able to say, 'It's not just the stand at the event you're getting; you can have advertising space in the community, a sponsored webinar in the community and do an eBook which we distribute to the community.' There are so many things you can package up if you have 5,000 or even 500 people in a community."
For businesses not currently running live events, an online community can also be the first step towards starting one.
Says Richard: "If a community works you're almost certain an event is going to work. With a community you can be well aware of how many people are going to attend, you find out what they like to talk about, who the top members are, who should speak, where the event should take place. It answers so many questions and gives you so much data."
In conclusion, with next to no investment needed to get started building a community around your event, it's a no-brainer to give it a go. However, do be prepared to put in the time initially to get things off the ground.
Explains Richard: "You need to be very hands-on in the early stages in terms of initiating discussion and prompting people to participate. Make sure there's fresh activity all the time and that people are learning something new and that will keep them coming back."
Did you know that Eventbrite has an active community for event planners just like you? Check out the EventTribe forum and join the discussion!