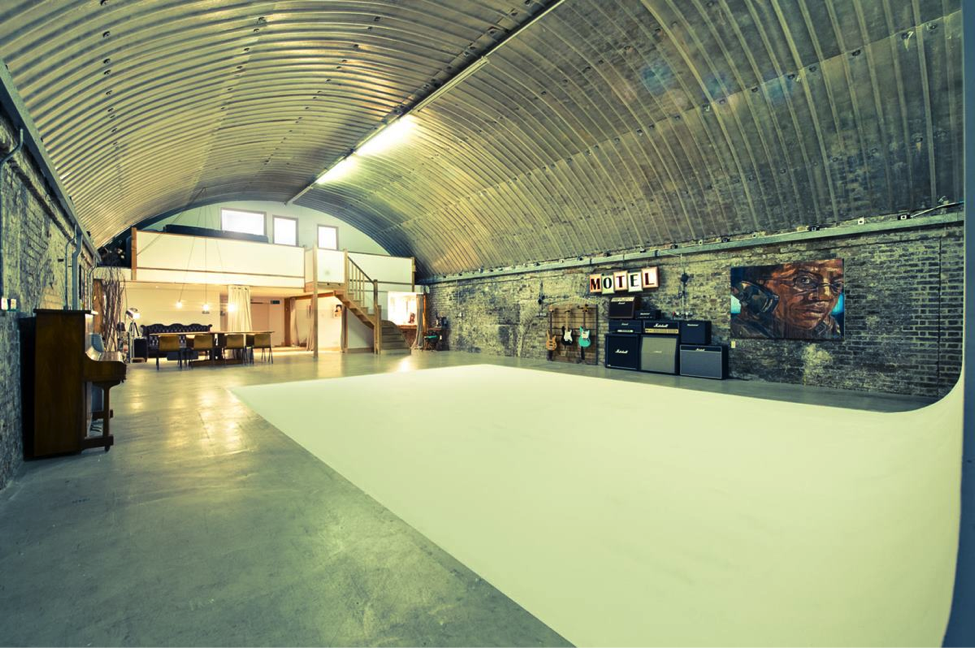 5 Venues for a Pop Up Event in London
This is a guest post by Amy Stroud, Venue Expert at UK based startup Hire Space. You can follow her @hirespace.
Maybe you've got a great product and you're ready to get your idea out into the big wide world for the first time, or maybe you want to create an amazing experiential event for your brand. First stop, you're going to need an amazing venue to help you bring your ideas to life.
There are so many great blank canvas, pop-up spaces all across London, so check out five of the best that we've chosen to get you started.

Launched in 2012, this Greek Street favourite, started life as a space for experimentation and advancement in design. It is now a culture hub, hosting seasonal exhibitions hailed by 'those in the know' in the arts scene. The space lends itself perfectly to pop-ups and launches, particularly those in the arts and design industry. The venue boasts six floors that can be hired all together or in a variety of combinations. It's a got a clean, contemporary feel and can be adapted easily for any event and various budgets.
2. 19 Beauchamp Place
In the heart of London's Knightsbridge, this venue has two spaces available for both exclusive use and shared space, perfect for fashionistas. With Knightsbridge tube station and Harrods just around the corner, it's in a prime spot to promote your product using its premium pop-up offering. The main space is currently dedicated to luxury women's wear but is available for shop share to showcase your designs. There is also a first floor showroom makes an ideal venue for press days and launches with the added bonus of a lovely roof terrace.
3. Motel

Set in a Victorian Archway, seconds from Hoxton station in Shoreditch, MOTEL is a really versatile space. With exposed brick walls, polished concrete floors, high curved ceilings and little quirky details, it's a unique venue. It's vast and makes a perfect location for photography or filming but is also well suited to pop-up workshops, parties or fashion shows – if you're feeling creative, this is the venue for you.

Nine Adam Street is the new blank canvas space on the block. Designed by Robert Adams, this event space is ideally located in the middle of The Strand, in central London. It's contemporary, versatile and very well finished with arched ceilings and fantastic lighting. The venue can be used for any event you can think of and has multiple breakout rooms making it extremely flexible.

This former factory can be found on a traditional cobbled street in East London and houses three multi-purpose spaces-the Black Studio, the White Studio and The Warehouse-providing a space for any occasion. It's urban, contemporary and maintains many of it's original features, providing a great backdrop to your pop-up. All the spaces have access to a shared kitchen and the venue also offers production and catering, so the possibilities are endless.