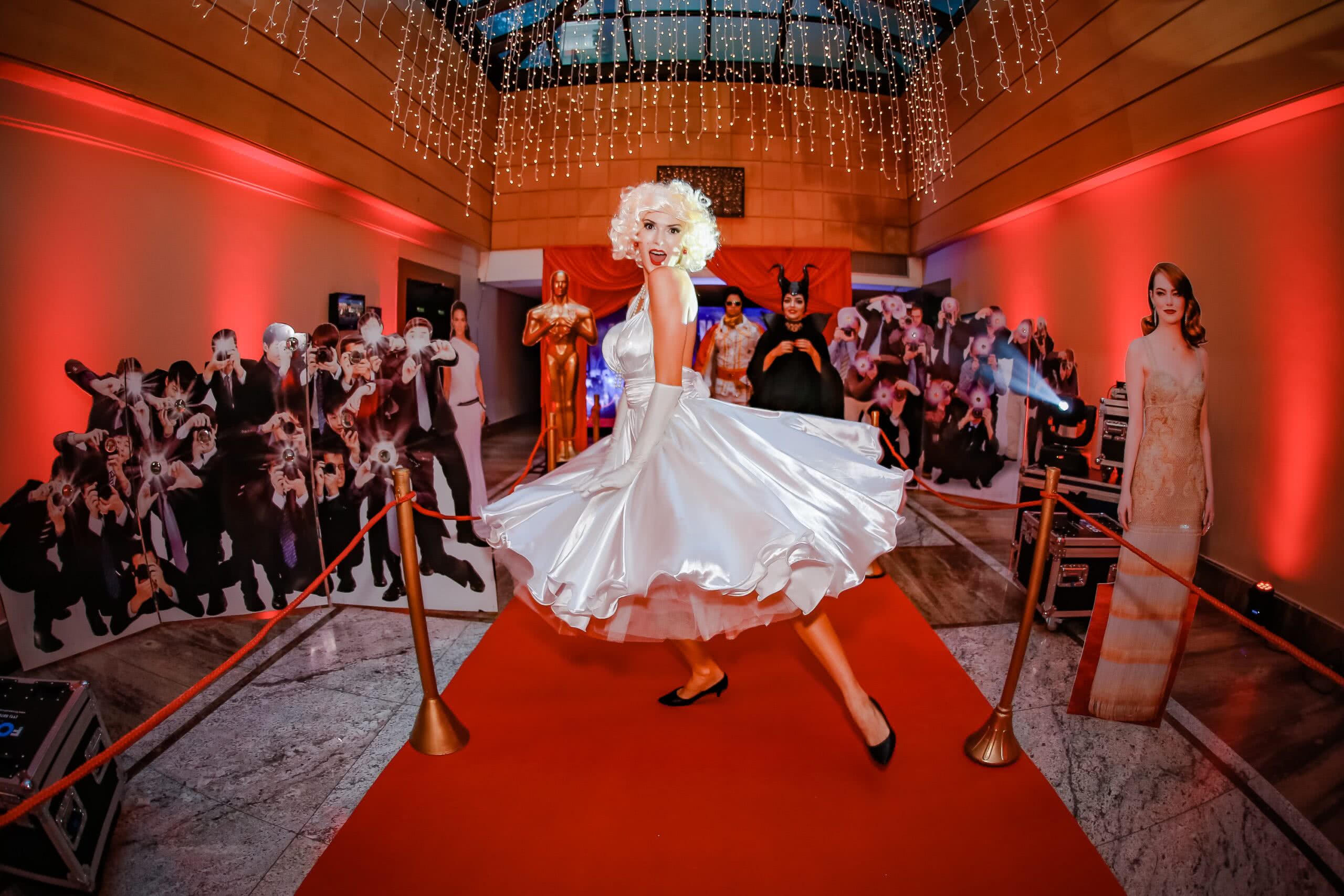 6 VIP Event Ideas and Creating The VIP Experience
Offering attendees a special experience will not only boost your event's profile, but it can also have a positive impact on your profits. Here's how to give your event the VIP treatment.
From backstage passes to restricted areas, and from drink packages to exclusive goody bags, you can add value to your event – and increase the price of your tickets – by including a few VIP options. But before you start selling VIP event tickets, it's important to understand exactly that VIP event planning involves. 
What is a VIP event?
When we talk about a VIP event, we are referring to one of two things – either an exclusive event that's just for VIPs or an experience that's part of an existing event where tiered-ticketing gives attendees the option to purchase a regular ticket or upgrade to a VIP ticket. 
Generally speaking, large events such as festivals and conferences are a good opportunity to add exclusive options. In contrast, VIP-only events are usually smaller and more intimate occasions. They might not be open to the general public and, instead, organisers send out VIP event invitations to specific people. 
Within the corporate and B2B world, VIP events are a great way to make customers, suppliers, and other stakeholders feel valued. And when it comes to public-facing events, playing to an attendee's sense of FOMO can be the difference between them booking a VIP ticket or a regular ticket.
How to create a VIP event experience
Sending out a VIP invitation
As you start drawing up a guest list for your exclusive gathering, think about the purpose of your VIP event and the people you would like to invite. If you are a charity or social enterprise, it could be your biggest donors and supporters. Businesses about to launch a new product should turn their attention to influencers and celebrities who will help spread the word, while conference organisers might focus on thought leaders within their industry. The aim is to make invitees feel special, so think about what would elevate the event to a memorable experience for your audience. If you plan to send digital invitations, check out our useful email templates that will help drive VIP ticket sales. 
Special event tickets
As we mentioned earlier, creating a VIP event doesn't necessarily mean starting from scratch. Adding extra experience to an established event allows you to move to a tiered-ticketing system and offer attendees a number of options depending on what they are looking for and their budget. Remember that offering a limited number of VIP tickets and/or releasing them in advance of general admission (GA) tickets can boost people's perceptions of exclusivity. 
Again, knowing what your audience wants will help you come up with VIP event ideas. Use your social media channels and/or email past attendees to find out what they would like to see. Their answers might surprise you. We surveyed over 500 music festival-goers in the UK and found 39% of VIPS were willing to pay 1.5 times the cost of GA to have access to premium bathrooms, while a further 34% would pay up to double. 
VIP access
How can you give VIPs access to the very best experiences? Strategic partnerships can really help here, so approach potential or existing brand partners to discuss how they might be able to help you upgrade your offering. 
Think about what VIPs can access after the event, whether that's a sneak preview of a new track from one of the music performers, an online video of your conference's keynote speech or a downloadable ebook containing takeaways from a panel discussion. And if a VIP can't make your event, can you stream it online for them?
In between events, set up a VIP loyalty programme and share perks – fast-track admission, discount codes, insider information – to keep attendees updated and engaged
VIP badges 
Attendee name badges are a great way to personalise the attendee experience at conferences and networking events, and you can use Eventbrite to generate, customise and print VIP badges. 
You can also add a level of technology to ensure VIP attendees enjoy a streamlined experience. With RFID (radio-frequency identification), VIPs simply wave a wristband or badge over a sensor to gain access to the event and special VIP areas. 
Our survey found tech was another priority for VIPs, 33% said they would pay for purchases at an event with a wristband and 32% would pay with a smartphone or a smartwatch.
Six special VIP event ideas 
1. Create a night to remember 
If you want your attendees to feel like celebrities, organise a glamorous awards ceremony or invite-only formal dinner to recognise and reward your VIPs. Having a special guest in attendance can add extra sparkle – it might be a sporting personality, TV actor or celebrated academic – someone who your attendees would love to rub shoulders with. 
2. Make it access all areas
Give VIP attendees a more personal experience with well-known speakers, ensuring they have the opportunity to ask questions in a more intimate environment. Offer the opportunity for VIPs to meet artists or performers behind-the-scenes, or treat them to special food or wine tasting with experts, separate to the general admission offer. 
3. Offer something more
Before the event, build excitement for your VIP offer by using social media to send direct messages to followers with exclusive discount codes. And as VIPs leave the event, hand them a goody bag that's filled with premium merchandise. If you really want to impress, ask any sponsors involved to offer high-end gifts, such as theatre tickets, beauty treatments or wine.
4. Generate intrigue
Keeping part of the agenda of your event a secret really piques people's curiosity. Promise to reveal a previously unannounced speaker or performer, give access to a 'mystery' presentation, or unveil a new product to VIP ticket holders and those attendees will feel rewarded. 
5. Make it premium
This means upgrading every element of the event where you can, for example, offering access to VIP bathrooms, exclusive lounges, and cordoned-off viewing areas. If you are running a conference or business event, offer a place where VIPs can catch up undisturbed on their emails and charge their phones or a VIP event booth that offers five-minute massages for weary delegates. 
6. Think holistically 
The VIP experience can start before attendees even enter the event. Offer VIP shuttles from a central location to the event or partner with a taxi company to provide free or discounted transport. Add a concierge service to your offer and, if people have had to travel to another country or city for your event, organise an exclusive tour of their new surroundings. 
Making attendees feel special should always be an important focus, but armed with these tips and tricks, you should be even more equipped to create that VIP experience and drive revenue to fuel your events.
Get feedback from your attendees on what they want from a VIP experience – use this Ultimate Guide to Event Surveys to help you get started!