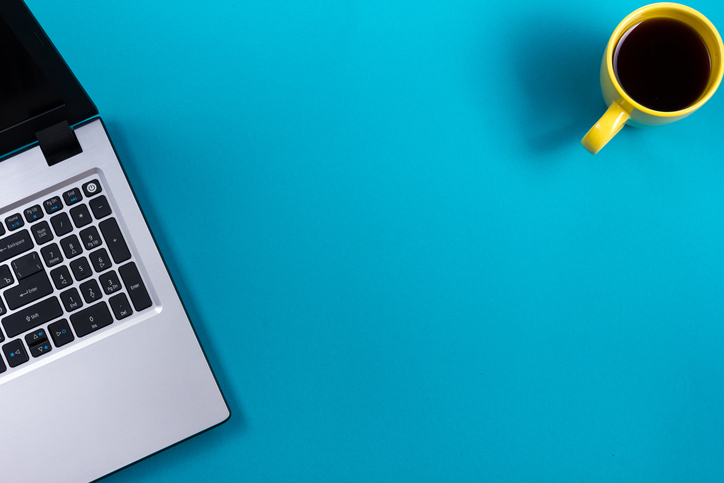 How to Work Less (but be More Productive) in 2018
When author Tim Ferriss published his bestseller back in 2007, it got us all thinking about how we could achieve a 4-hour workweek.
However, 10 years on and most of us have long given up on the idea and are now working more hours than ever. According to careers website myfuture.com, nearly 62% of event organisers work 40 hours per week, while a further 18% work in excess of 50. We also know that event planning is one of the top most stressful professions.
So, as we prepare to enter a new year, is it time once again to look at how we can even the balance? Although a 4-hour workweek will probably never be a possibility for an event organiser (or for a working one at least!), the advancement in event tech in recent years does offer an opportunity for streamlining our workloads.
Here we look at five tools to help you work more efficiently, eradicate unnecessary tasks and free up more time for the other things you enjoy.
1. The does-it-all event app – Cadence 
Getting to grips with multiple platforms for each different facet of your event's organisation is time-consuming, so wouldn't it be great if there was just one app that could do it all? Cadence promises just that by combining scheduling, event comms, audience engagement, networking and social capabilities into one user-friendly app. Best of all, they say you can build your bespoke app in under an hour, no matter the size or scope of your event.
Create your event schedule and sessions, make all event materials available in one place (includes offline access), send out targeted notifications to keep delegates updated, issue surveys and certificates and encourage interaction through polling and the ability to ask questions.
Meanwhile, attendees can create their own profiles, connect with and message others and contribute to the in-app social feed. It includes like, comment and @mentioning functionality, and a dedicated photo gallery, with the ability for everything to be moderated by the event organiser. According to Cadence's makers, they've evolved the app to deliver an "unprecedented level of control with speed and efficiency."
2. Automated accommodation booker – Stay22 
Managing room blocks can be a time-consuming process. It can also be costly if you don't sell enough and are left to foot the bill. Stay22, a map-based accommodation booking engine for events, saves time by removing the need to reserve hotel room blocks, while enabling event planners to make additional revenue without risk.
The embeddable widget is created simply by filling out a form with a few details and can then be easily placed into any web page. It offers attendees the best possible deals for accommodation close to the event venue, drawing on an inventory of more than 7 million rooms in 196 countries (including Airbnb properties).
In addition to offering greater choice and flexibility for attendees, Stay22 enables organisers to create revenue for events through affiliate partnership. Affiliate partners receive a share of the revenue from bookings made through the widget. The widget is fully brandable and completely free of charge to install and use, saving you both time and money.
3. Staffing made simple – Liveforce
Managing crew on a big event can be hugely complex. First, there's the burden of recruiting staff, then assigning shifts and allocating tasks, and once it's all over, you still have timesheets and expenses to deal with. Liveforce has been created to streamline the entire staffing process, from start to finish. It eliminates the need for organisers to spend hours ringing staff to see if they're available by empowering freelancers to access a filtered job board and apply with one click.
When staff are on-site, Liveforce can save you time by automating management tasks. It can prompt staff to confirm their arrival, confirm they're wearing the correct uniform and have watched the training video. It can also monitor tasks throughout the shift, asking staff to report on things such as how many samples have been handed out or take a picture of the bar to check it's set up correctly. The organisers can monitor this data in real-time.
Meanwhile, when it comes to paying staff, you'll know exactly how much is owed thanks to instant timesheet and expenses filing – no more waiting on paper receipts to be sent in.
Creating and managing shifts is easy too with the platform's Project Editor, where planners can see everything at a glance, in one GDPR compliant dashboard.
4. Streamlined onsite operations – Eventbrite RFID
Nothing is more stress-inducing than long lines of attendees waiting to access your event, getting increasingly frustrated by slow check-in. You can dramatically speed up the process with RFID enabled wristbands or badges. Attendees simply wave them over the sensor and they're in. Not only does it save time processing the crowds, if there are any issues – such as lost tickets – it makes your job so much easier. You can instantly deactivate the lost wristband or badge and issue them a new one.
RFID also makes access control far smoother by giving you the ability to remotely manage access levels for all your different attendee types. And because they're impossible to duplicate, you don't have to worry about counterfeiting.
Eventbrite's RFID solution can be installed in hours, with handheld scanners that give you complete flexibility to add or subtract entry points as needed. Meanwhile, data reporting within the Organiser App allows you to monitor the flow of check-ins in real time – effectively letting you be in multiple places at once.
5. AI customer assistance – Concierge Eventbot
Do you waste hours answering queries from attendees, providing information that is already available on your event website? Imagine the time you could save if you had someone – or something – else to do this for you… Concierge EventBot is a chatbot that has been specifically developed for events. It's an automated program that includes artificial intelligence (AI) technology to interact with people over messaging apps including SMS (text), Facebook Messenger, and Twitter DM.
Attendees can send a message at any time before, during or after the event to ask questions. According to the makers, Sciensio, more than 80% of questions to the bot are around 10 topics. The top subjects are directions, parking and Wi-Fi, but the EventBot is programmed to respond to a huge range of queries – and handle countless different ways of asking (there are about 33,000 ways people can ask for Wi-Fi information alone).
In November, Concierge EventBot was named the winner of the IBTM Tech Watch Award, after being successfully deployed at industry events such as IMEX Frankfurt and BizBash Live. The bot enjoyed high user take up (57%), with the average user asking four questions. It has even helped to reduce public complaints, with users choosing to address the bot with their issues rather than post them on Twitter or Facebook.
Conclusion
Work smarter, not harder. Use these tools to shave hours off your work day and enjoy a better work/life balance in 2018. For more time-saving tips and tools, join the discussion on the EventTribe forum.