09.03.22 DHN Panel Discussion - Employers & Employees – What's happening?
A Live Panel Discussion about changing relationships in the workplace. Understanding; Anticipating; Preparing; Adapting & Collaborating.
About this event
Employers & Employees – What's happening?
A Panel Discussion about changing relationships in the workplace. Understanding; Anticipating; Preparing; Adapting; Collaborating; what is good for people at work and what is good for businesses – and – maybe – making Professional Judgements about what we celebrate and (Dare We?) what we cancel - are the sort of areas we'll talk about.
A conspiracy of circumstances around Covid, ESG, Tech and a bit of Brexit- and their spin-offs - is changing the ways our working world operates. Available statistics tell interesting stories and different interpretations abound. What does any of it mean?
As our first LIVE, in-person Event since February 2020, this will be a Panel Discussion, hosted by Mercer on 09.03.22 at their facilities in London – 5pm to 9pm - overlooking The Tower of London – real networking at its most congenial!
This Panel Discussion will examine and explore this notion and its implications. A big topic – but 60 minutes should be enough to sketch out a framework of facts, hopes, expectations, opportunities - positives and negatives.
This will be an in-person Event – a very welcome return to actually meeting people – but conducted on a streamed hybrid model - Attendees may join online if they wish.
With appropriate permissions, the Event will be recorded and edited version will be available afterwards to Attendees. Again with appropriate permissions, a Word transcript (usually about 10k words) will be made available to the Panellists and the Host for whatever suits their commercial purpose.
The Discussion will be chaired by Christopher Johnson and the three Panellists will be Neil Hayward, Kelly Beaver and Paul Nowak.
The Chair will set the scene and each Panellist will have 7 minutes to give us their views, following which the Discussion will then be opened up by the Chair for Q&A and Discussion. As 7.30pm approaches, the Chair will invite the Speakers to make any last minute observations – not exceeding one minute per person.
The Event will start with refreshments at 5pm followed by the Discussion at 6.30pm until 7.30pm and followed by drinks and food – with a formal close at 9pm
About the Chair and the Panellists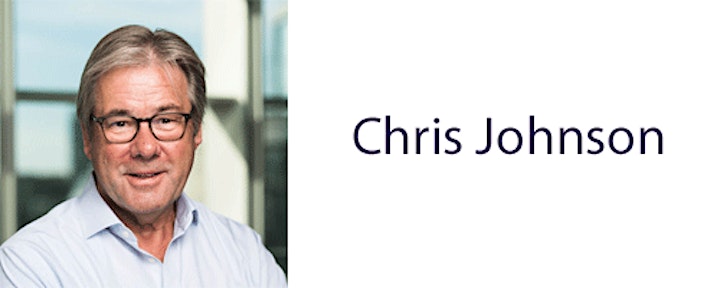 Christopher Johnson Chairs the Panel
Chris Johnson owns and heads up Porch Partners Ltd, an independent consultancy collaborating with the best advisors from corporate and consulting backgrounds to enable clients address their workforce challenges through the best ideas translated in to actionable, impactful programme. Porch Partners help clients shift from great ideas to knowing how to move forward.
Until last year, Chris was a Senior Partner at Mercer supporting clients address the workforce challenges arising from shifts in business strategy and competitive threats. He is also the lead partner at PORCHpartners working as an independent consultant to help clients shift from great ideas to knowing how to move forward.
With over 30 years of consulting experience, Chris has worked with major organizations in the public, not for profit and private sectors in Africa, Asia, Europe and the US. He has extensive experience advising on delivery of business performance improvement through organizational change enabled by aligned people management programmes and effective leadership and management.
Prior to joining Mercer in 2008, Chris was responsible for workforce reform, employee relations and reward for 500,000 employees in the UK Civil Service, working closely with Ministers, senior officials, trades unions and leaders from other parts of the public sector.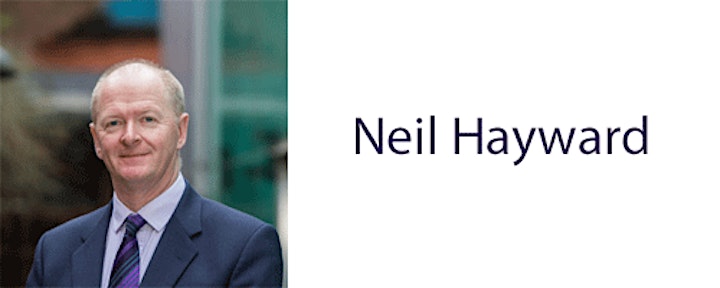 About Neil Hayward
Neil Hayward is a Non-Executive and Board Advisor with FTSE 100 Group HR Director experience.
Over the last 25 years he has worked in a variety of different sectors – in the UK and Internationally – including Construction, Retail, Telecommunications, Central Government, Banking and Financial Services, Fast Moving Consumer Goods and Support Services for organisations such as Post Office, BT plc, Ministry of Justice, Standard Chartered Bank plc, Gallaher Group plc, Serco Group plc and Booker plc. His most recent full time Executive role was at High Speed Two (HS2) Ltd where, as HR Director, he was responsible for making sure this organisation, and an extensive supply chain, had the capacity, capability and culture needed to successfully build the UK's second high speed railway and largest every infrastructure project.
In addition to being an HR professional, Neil has previously held Executive level responsibilities for Strategy and Planning, Business Development and Bid Management, Corporate Communications and Corporate Affairs, and Health and Safety as well as Business Transformation.
Neil has previously been a Non-Executive Director at the National College of Advanced Transport & Infrastructure and at Ashford & St Peter's Hospitals NHS Foundation Trust, and he is a current Non-Executive Director at the National Skills Academy for Rail, where he Chairs the Strategy Committee, and a Governor at Solent University, where he is Chair of the Remuneration Committee
Neil has a proven track record in transforming businesses, helping them to deliver significantly improved commercial outcomes, either by growing sales, improving margins, or by cutting costs. Using his own company RelevantHR Ltd he is now working as a Non Executive and Board Advisor to several SMEs. Neil is passionate about helping these businesses succeed, creating wealth and jobs as they do so.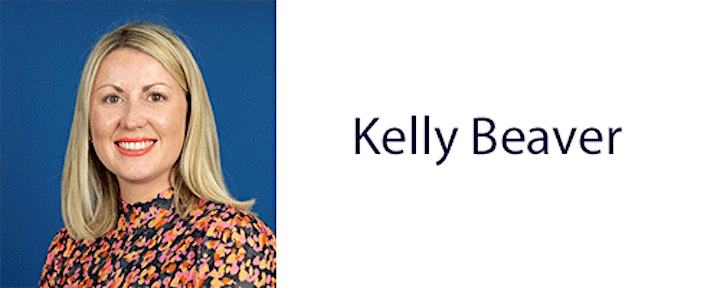 About Kelly Beaver
Kelly Beaver is Chief Executive of Ipsos MORI. www.ipsos.com. She has been with Ipsos MORI for over a decade and was previously Managing Director of Ipsos MORI's Public Affairs division which supports government clients to monitor and understand public opinion, behaviours and societal trends, design public services and policies, and to determine what works in achieving social and economic policy objectives.
Kelly has led a wide range of notable research programmes including the REACT study tracking COVID-19 prevalence across England, public attitudes work ranging from the use of evidence, Brexit and vaccines, through to a key piece of work with the Royal Foundation on the importance of the Early Years. Prior to joining Ipsos, Kelly held roles across various consultancies including PwC and KPMG and specialised in public policy evaluation.
Kelly holds several honorary positions external to Ipsos in academia and charities. She is passionate about the use of evidence in decision-making and her roles outside of Ipsos MORI enable her to make a wider contribution to the social sciences discipline in promoting its use.
Kelly is a Fellow of the UK Academy for Social Science, a Visiting Senior Research Fellow at King's College, London and a Trustee for The Government What works Centre for Early Intervention. She currently sits on the Advisory Panel of the Resolution Foundation's "Economy 2030 Inquiry."
Kelly is a regular commentator in the national press and broadcast media. She is experienced at presenting to senior audiences on public and business leader opinion and societal and consumer trends across a range of topics including trust, gender equality, employee engagement, leadership, and many others.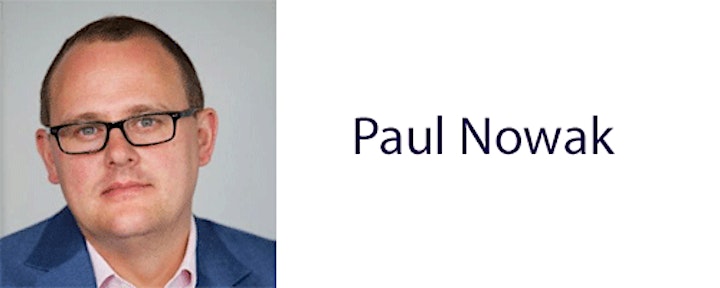 About Paul Nowak and the TUC
As Deputy General Secretary at the TUC, Paul Nowak supports Frances O'Grady in leading the TUC and has been with the TUC for nineteen years. He works with external stakeholders on behalf of the TUC, sits on the board of ACAS and is also responsible for inter-union relations.
Paul started work at ASDA at the age of seventeen, and immediately joined a union. He became Vice President of the Wirral Trades Union Council at the age of nineteen – the youngest person ever to hold the post and has been described as an Activist in several unions since that time.
Nowak later worked for the TUC, as regional secretary of the Northern TUC, and then as head of its organising department. He also serves on the board of ACAS. In February 2013, he was appointed joint Assistant General Secretary of the TUC,] and in February 2016, he was promoted Deputy General Secretary.
The Trades Union Congress – www.tuc.org.uk – is the national trade union centre in the UK, the federation of trade unions in England and Wales, representing the majority of trade unions. There are 48 affiliated unions, with a total of about 5.5 million members.
About Mercer
At Mercer, we believe in building brighter futures.
Together, we're redefining the world of work, reshaping retirement and investment outcomes, and unlocking real health and well-being. We do this by meeting the needs of today and tomorrow. By understanding the data and applying it with a human touch. And by turning ideas into action to spark positive change.
For more than 70 years, we've been providing trusted advice and solutions to building healthier and more sustainable futures for our clients, colleagues and communities.
Mercer is uniquely qualified to help organizations design and execute sophisticated workforce strategies, whether it's for a multinational organization or a local company attempting to grow within its market. We provide best-in-class consulting, rigorous analytics, and data-driven insights that help organizations make fact-based decisions.
Welcome to a world where economics and empathy make a difference in people's lives.
Welcome to brighter.
We are indebted to Peter Boreham, UK and European Executive Rewards Practice Leader at Mercer in London for hosting this important Panel Discussion. Peter joined Mercer in 2013, following 16 years at Hay Group, latterly as UK Head of Executive Remuneration.
For more information about Mercer please contact peter.boreham@mercer.com

About Devonshire House
Established in 1967, Devonshire House is a people-focused membership club for Director-level professionals in leadership roles who have an instinctive focus on the human side of Enterprise. Their aim is to create for their members thinking time and space for key business issues, and where people make the difference.
In normal circumstances, Devonshire House runs about ten main Events each year – a mix of formal dinners, buffets, Directors Forums, Panel Debates, Panel Discussions, and networking- based Elbow Room Networking Events – personal networking Events that seek to get as close as possible to face-to-face meetings. They also organise some other specialist one-offs. Charles Russam is Managing Director of Devonshire House and he would be pleased to hear from you – on any matter about Devonshire House - Membership, Events, Networking. Sponsorship, etc – on charles.russam@DevonshireHouseNetwork.co.uk Please also visit our website - www.DevonshireHouseNetwork.co.uk.
Organiser of 09.03.22 DHN Panel Discussion - Employers & Employees – What's happening?