Investment opportunities in healthcare infrastructure, Pharmaceuticals, digital health, technologies patients care and clinical services
About this event
WHAT TO EXPECT?
50+ Speakers
1000+ Attendees
500+ Companies represented
Health care in Sub-Saharan Africa remains the worst in the world, with few countries able to spend the $34 to $40 a year per person that the World Health Organization considers the minimum for basic health care. And despite widespread poverty, an astonishing 50 percent of the region's health expenditure is financed by out-of-pocket payments from individuals. Based on the research in a new report, IFC estimates that over the next decade, $25-$30 billion in new investment will be needed to meet Africa's health care demand.
SSCG Africa Healthcare Summit 2021 will take place on Thursday 12 August 2021. The theme is "Investment opportunities in healthcare infrastructure, Pharmaceuticals, digital health, technologies, patients care and clinical services".
Join us to connect with like minded CEOs, business leaders, officials, investors, health professionals, entrepreneurs and multi national development organisations from across the world, to gain latest trends, insights, perspectives, strategies and practical best practices to drive African healthcare industry investment and improvement.
AGENDA
11:00 WELCOME AND KEYNOTE ADDRESS
TBC
12:00 SESSION PANEL 1
Investment Opportunities, Healthcare Infrastructure Development and Project Financing
TBC
13: 30 SESSION PANEL 2
Health Systems Strengthening (HSS), Health technologies, Quality Clinical Services and Global Partnership for Resilience
Moderator: Dr Mwenya Kasonde - Global Health Consultant and Thought Leader
Richard Chetty - CS Operations Leader- Middle East, Turkey & Africa at Philips Healthcare
Dr. Mohamed El Sahili - CEO at SF Group, CEO / CVO at Medland Health Services Zambia  and Board of Director at Africa Healthcare Federation
TBC
TOPICS
Diagnosing African healthcare systems: Opportunities and persistent symptoms
Shaping the future of African healthcare - Lessons from COVID-19 for the future of healthcare
Enhancing disconnected and diverse healthcare systems through global partnerships
Health Systems Strengthening (HSS) through better health policy, financing, human resources, supply chain management, quality of care and private sector engagement.
Financing and investment opportunities in healthcare systems and infrastructure
Healthtech, digital health and telemedicine market opportunities and technologies
Investing in advanced integrated health systems, pharma sector and supply chain
Enhancing health, patients care and clinical services
Establishing mutual and meaningful global health partnerships
Strengthening Africa Global Partnerships for Health Systems (UKPHS)
Innovation in healthcare through the crisis
Unlocking Africa's health insurance market and potential
Establishing high quality and resilient health systems
Smart diagnostics and point of care solutions
Accelerating progress towards universal health coverage (UHC)
Addressing healthcare global systems technical knowledge and technology disparity
Accessible, affordable, sustainable and quality health insurance
International Health Regulations (IHR) and African local content
Contact Us to Discuss Sponsorship, Digital Opportunities and more - Gain Unprecedented Exposure to Healthcare Leadership and Investment Opportunities
This opportunity will allow you to position yourself as a key business leader in this rapidly changing African Healthcare industry. Plus, you have guaranteed exposure to a worldwide audience of 1000+ healthcare leaders. You need to be a part of this movement, to showcase your latest innovations and solutions with an industry that is eager to learn.
For enquiries and discuss how you can participate and sponsor the summit, email us at info@sscg-group.com
Why Sponsor?
Senior Healthcare Audience: We go above and beyond to deliver a high level audience, ensuring your time is well spent with the key decision-makers
Generate New Leads and Book Meetings: With our b2b networking app, pre-book meetings with our high-level leadership audience, giving you access to hundreds of new business leads
Become a Thought Leader: Lead decision-makers through some of their toughest technology and business model challenges and become their go-to solution provider
What you can expect when you sponsor SSCG Events
Your brand in front of your prospects: We will work with you to get your brand in front of the prospects and clients that can transform your business
Be seen as a thought-leader: With hundreds of industry leaders and experts joining our events, your company can be seen as a thought-leader in the space. Whether that be via a panel session, presentation, interactive workshop and marketing materials.
Showcase your solutions and services: More than ever, industry needs solutions and with our exposure, you can share product brochures, the latest research, and business cards with prospects who need it.
Kickstart sales cycles: Whether that be "cold" prospects or familiar face to face acquaintances, the Networking at a SSCG Events will enable you to set up meetings with industry leaders and accelerate your business development efforts.
Find more about SSCG Healthcare services at www.sscg-group.com/healthcare or Twitter @SSCGConsulting and hashtag #SSCGConsulting #SSCGHealthcare #SSCGSummit
GDPR COMPLIANCE
By registering to attend our events, you consent for us to hold your personal data and usage of event images inline with General Data Protection Regulation (GDPR) Compliance. We assure you that your data will be kept confidential and only be used to keep you updated of our events activities. For further inquiries, please email info@sscg-group.com.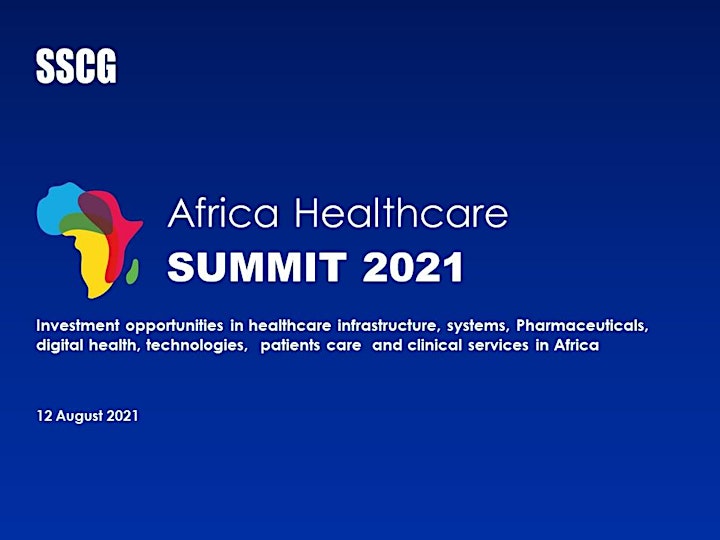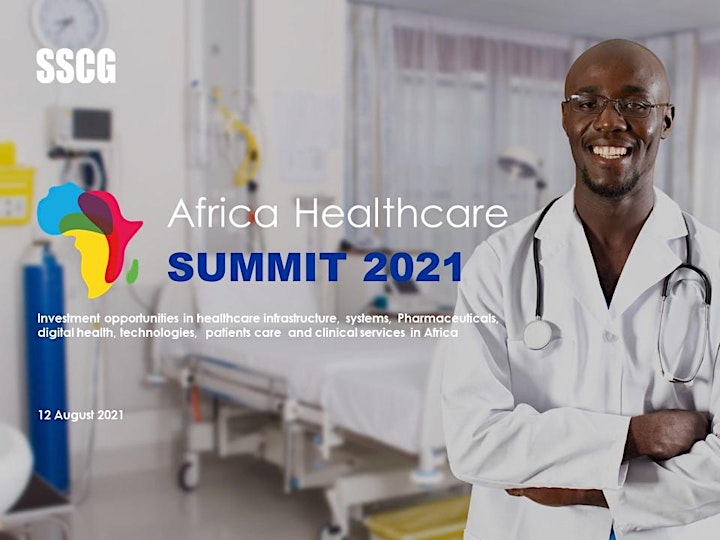 OTHER UPCOMING EVENTS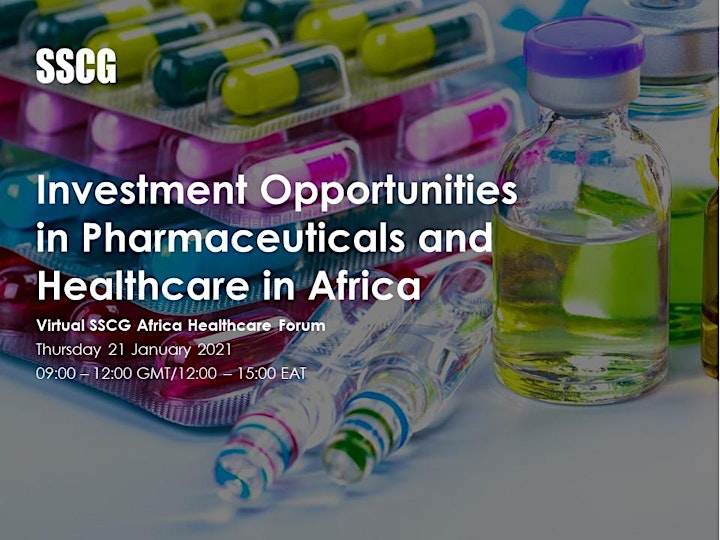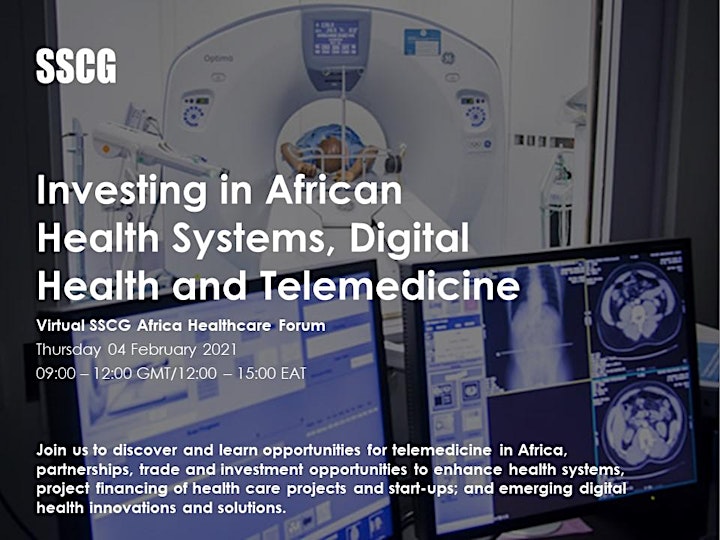 Organiser of Africa Healthcare Summit 2021