Multiple Dates
Portrait Painting in Oils with Portrait Artist of the Year Contestant
Event Information
Refund policy
Contact the organiser to request a refund.
Eventbrite's fee is nonrefundable.
Portrait Painting in Oils with Sky Portrait Artist of the Year contestant Kelly-Anne Cairns
About this event
Saturdays 24 April and 1st May 2021 13:00 - 17:00 both days
Join me online for 2 wonderful workshops and let me guide you through the stages of creating a beautiful Portrait Painting in Oils. You will be working from an image of your choice - so it's a great opportunity to paint a loved one or a friend.
What will we be doing?
Over this 2 day course we will experiment with mixing colours, layering paint and applying different brushstrokes and techniques. I will give short demonstrations of mixing flesh tones and ways to paint eyes, noses, lips and ears. My aim is for you to indulge and have fun experimenting, gain new skills and confidence to paint portraits with oils.
During this introduction to oil painting workshop you will
Lay out your palette.
Consider composition
Explore colour theory and mixing techniques.
Experiment with under-painting.
Learn about oil paint and mediums
Learn skills to continue portrait painting in oils
Who is it for?
These classes are perfect for those who have a little bit of oil painting experience and those with a little more experience who want to learn new skills of portrait painting.
You can book a place for yourself or as a gift and email the ticket to them once your booking is confirmed.
Benefit from working as part of a small group setting and be inspired to paint whilst in the comfort of your own home or studio.
What will you need?
A Photograph
You will need an image to work from - either on a tablet/ pc or printed out. Choose a well lit, clear photograph of someone you would love to paint. It's important the image is mostly of the persons face , shows their features clearly and is in colour.
If you need a little guidance you can email me with the image you want to use a few days prior the workshop for feedback on the suitability to paint from.
Materials
As we will be working from home you will need to use your own materials. Here is a list of items you will need to take part in this course:
• Canvas or Canvas Board (approximately 30cm x 40cm)
• Oil Paints (various colours): Titanium White, Naples Yellow, Cadmium Yellow, Yellow Ochre, Sap Green, Viridian Green, Cerulean Blue, French Ultramarine, Burnt Umber, Cadmium Red, Alizarin Crimson.
• Brushes ( various sizes - flat & round )
• Easel / Table
• Palette (a bread board is a great option - wooden or plastic)
• Turpentine in a glass jar with a lid (a jam jar is ideal)
• Kitchen roll / Rags
This LIVE workshop will be presented through Zoom - the link and passcode will be sent to you after your booking has been made with instructions of how to register and join. You will need a laptop, smartphone or tablet with WiFi or data to join. Zoom makes it easy to join a workshop but if you have any difficulties feel free to contact me.
Not quite what you are looking for?
Contact me directly at info@kellyannecairns.com to see what other workshops I'm able to offer or for bespoke one-to-one sessions built entirely around your needs.
Come join me on social media and visit my website: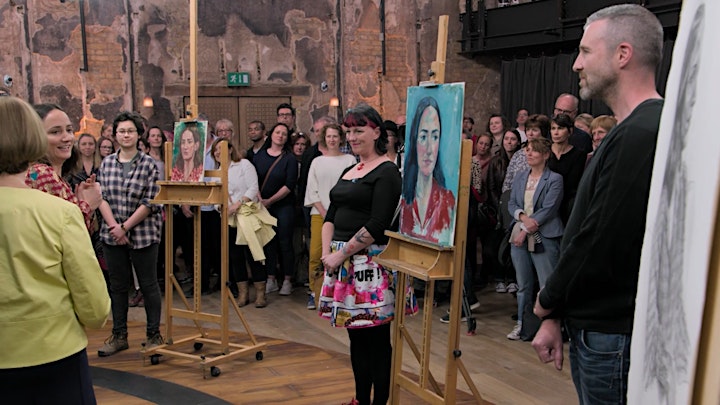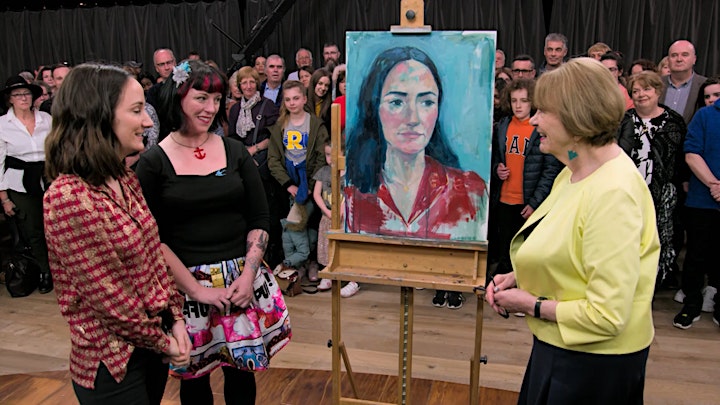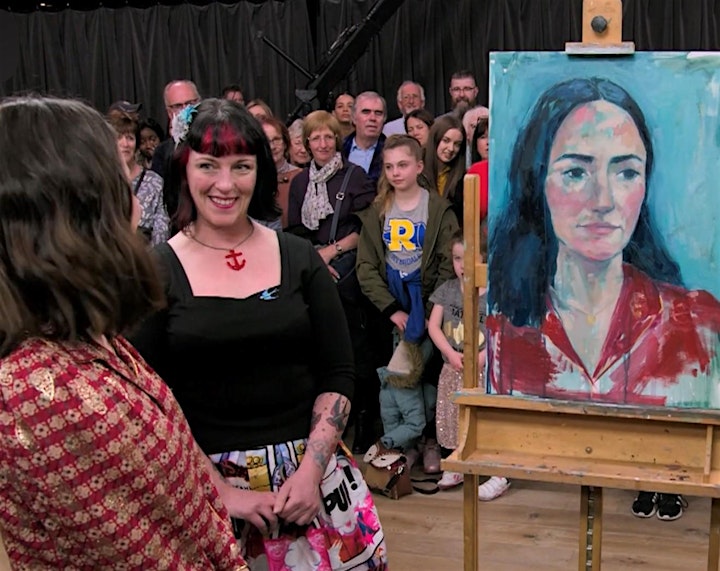 I was so excited to be selected as one of the artists to be on Portrait Artist of the Year 2020!
The whole experience was a incredible form beginning to end.
The celebrity sitter for me an two other contestants was actress Lydia Leonard. She was so graceful and had a timeless, delicate manner.
It was such an incredible accolade she chose my painting in the first round as the celebrity choice for her to keep.
The day was a blur of activity and excitement - having only 4 hours to paint was a such a challenge, but all the contestants created fantastic works of art.
I invite you to create a portrait with a little less pressure but all of the excitement!
The series I was on aired on Sky Arts 3 March 2020, series 6 Episode 7
Available on Sky Arts Channels and Freeview Channel 11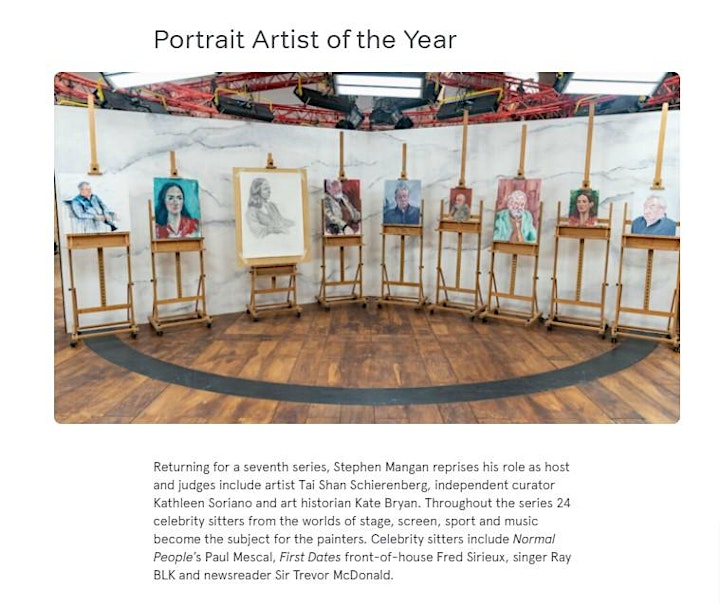 Location
Refund policy
Contact the organiser to request a refund.
Eventbrite's fee is nonrefundable.
Organiser of Portrait Painting in Oils with Portrait Artist of the Year Contestant