Description
"A Disorder for Everyone!" - Exploring the culture of psychiatric diagnosis, creating change. (In association with Manchester Rape Crisis


AD4E is coming to Manchester, this will be our 6th event. We are delighted to be supported by Manchester Rape Crisis

Contributors include Dr Lucy Johnstone, Jacqui Dillon, Dr Gary Sidley, Clare Shaw, Jo Watson & Nollaig McSweeney

Who Attends?
This day is for anyone who is interested in and concerned about the current debates in 'mental health.' It provides a space to explore the critical questions of the day around the biomedical model and the narrative of 'diagnosis and disorder!'
Attendees from past AD4E events have included people who identify as the following :-
people with lived experience of emotional distress, supporters of people with lived experience, survivors, psychologists, journalists, activists, counsellors, service users, service refusers, psychotherapists, mental health support professionals, psychiatrists, managers and individuals with a general personal interest.
About the day
The event features not just professionals but people from a diverse range of backgrounds who have an essential contribution to make to the debate.
Lucy Johnstone presents the current debates and controversies about psychiatric diagnosis. It is increasingly acknowledged, even within the mental health establishment, that categories like 'schizophrenia', 'bipolar disorder' and 'personality disorder' lack validity. The assumption that distress is best understood as disease can have very serious consequences for the individual, their identity, and their path to recovery. Lucy will present alternatives to diagnosis which can help people to make sense of experiences of distress, however extreme, and which are based on working together to explore personal meaning.
Jacqui Dillon's talk 'Rasing our Voices' will also take place in the morning session. (details to follow)
Gary Sidley, Lucy Johnstone and Jacqui Dillon will all be offering workshops in the afternoon.
About Lucy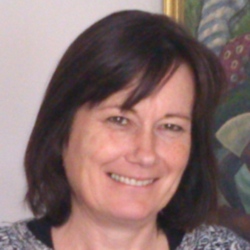 Dr Lucy Johnstone is a UK clinical psychologist, trainer, speaker and writer, and a long-standing critic of biomedical model psychiatry. She has worked in adult mental health settings for many years, alternating with academic posts. She is the former Programme Director of the Bristol Clinical Psychology Doctorate, a highly regarded course which was based on a critical, politically-aware and service-user informed philosophy, along with an emphasis on personal development.
Lucy has authored a number of books, (including 'Users and Abusers of Psychiatry, 2nd edn 2000) articles and chapters on topics such as psychiatric diagnosis, formulation, the psychological effects of ECT, and the role of trauma in breakdown.
Lucy was a contributor to the Division of Clinical Psychology 'Position Statement on Classification' 2013. She is currently convening a group of leading UK clinical psychologists and mental health experts who are working to develop an evidence-based and conceptually coherent alternative to the current diagnostic systems.
Lucy's book is available here: A Straight-Talking Introduction to Psychiatric Diagnosis,
& check out Lucy's articles for Mad in america here: https://www.madinamerica.com/author/ljohnstone/
Twitter - @ClinpsychLucy
Read Lucy & Jo's article in BACP's Therapy Today (April '17)
030 to 033 Just listen to their stories TT_Apr17.pdf
About Jo
Jo Watson is a psychotherapist, trainer and activist who started out in the survivor and rape crisis movements of the 1990's. She has worked therapeutically for the last 20 years with people who have experienced trauma. Jo actively challenges the biomedical model in mental health both inside and outside of her work and links emotional distress to psycho-social causes. (Trauma, oppression, lack of positive attachment etc.
Jo believes that in many cases the identification with a 'diagnosis' is damaging and counterproductive to a satisfactory healing process and that alternative routes to understanding distress should be offered.
Jo founded the facebook group 'Drop The Disorder!' in September 2016 as a place where the issues surrounding the biomedical model can be discussed. Jo is organising and promoting "A Disorder For Everyone!" which is presently making its way around the UK!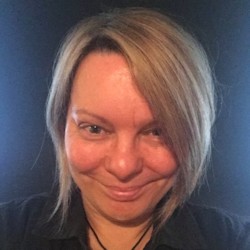 www.jowatsonpsychotherapy.co.uk
Twitter - @dropthedisorder
AD4E website: www.adisorder4everyone.com
Read about how the event came about in Jo's Mad in America' blog!
About Jacqui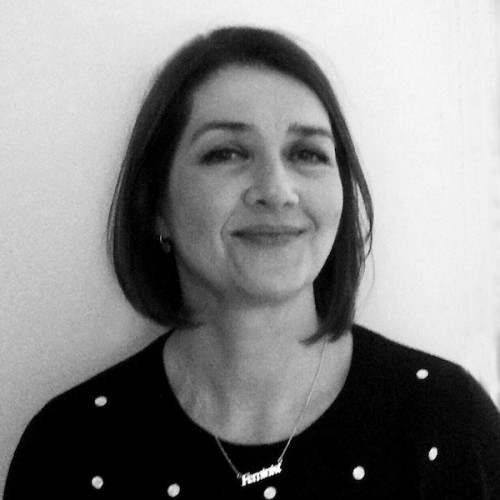 Jacqui Dillon is a writer, activist, international speaker and trainer.
She has personal and professional experience, awareness and skills in working with trauma and abuse, dissociation, 'psychosis', hearing voices, healing and recovery.
Jacqui has lectured and published worldwide and is a skilled facilitator in complex learning environments and has a track record of creating and sustaining user centred initiatives and of affecting change at all levels. Jacqui is also a voice hearer.
Jacqui on "Why did I go Mad?" - BBC2 Horizon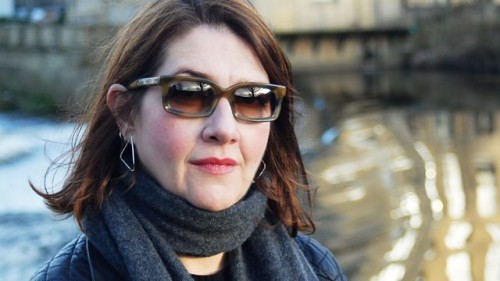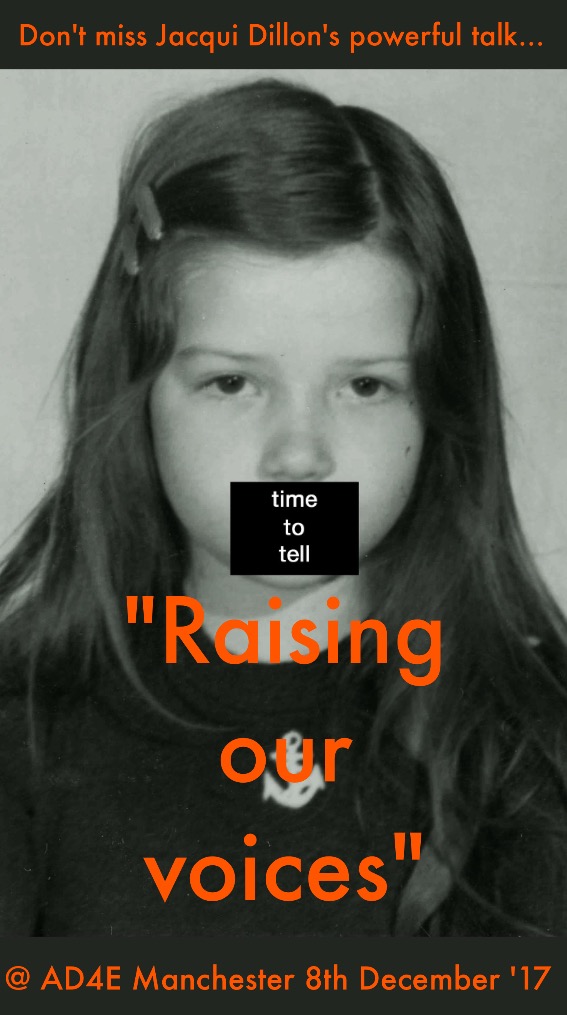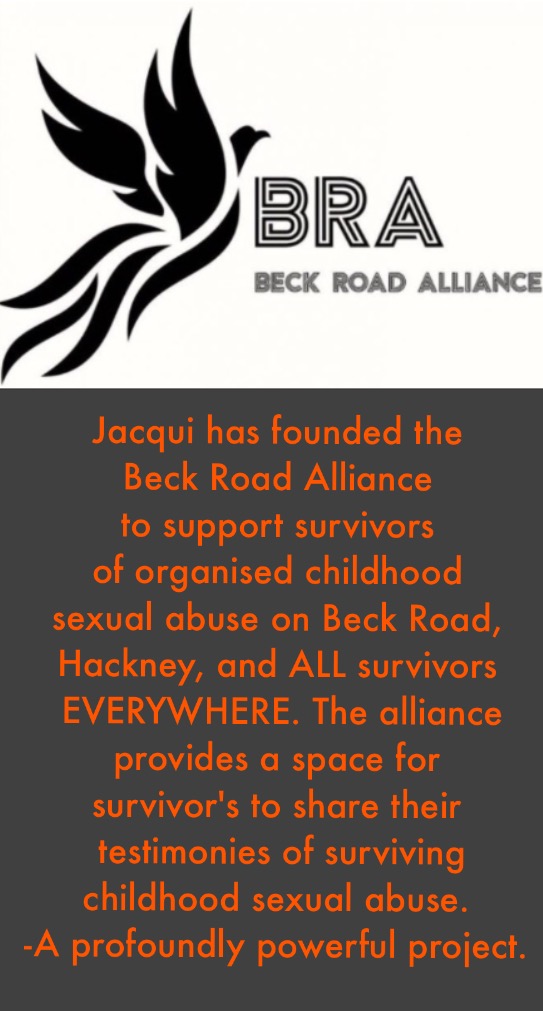 Check out more about jacqui via her website here
About Gary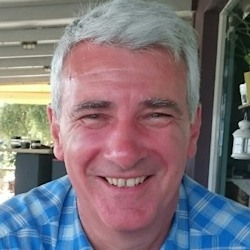 Dr Gary Sidley worked within NHS mental health services for 33 years in a variety of nursing, psychological and managerial roles. In the 1980s he was employed as a psychiatric nurse at a large asylum in Manchester, commencing his clinical psychology training in 1987. Subsequently, he worked as a clinical psychologist in community mental health services, inpatient units and GP practices, as well as operating as a professional lead and a member of a Trust's senior management team.
Gary opted for early retirement in 2013 and currently is a freelance writer and trainer with an interest in promoting alternatives to bio-medical psychiatry as ways of responding to human suffering.
He writes on a range of topics, including: alternatives to biological psychiatry (his book, Tales from the Madhouse: An insider critique of psychiatric services was published by PCCS Books in February 2015); general interest articles and humour. Gary is also a moderator of the 'Drop the Disorder!' Facebook group.
About Clare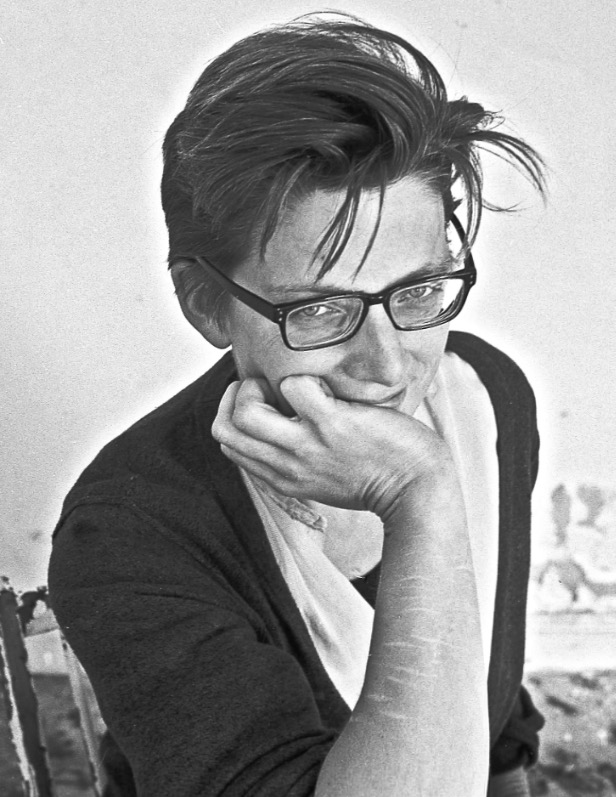 Clare Shaw has been described by the Arvon Foundation as 'one of the country's most dynamic young poets' and we are delighted that she will be performing her work for us at 'A Disorder For Everyone!' in Manchester.

Clare's poetry often addresses political and personal conflict and it is fuelled by a strong conviction in the transformative and redemptive power of language.

Find out more about Clare in her fab interview for Writers Aloud.
https://www.rlf.org.uk/showcase/wa_episode135/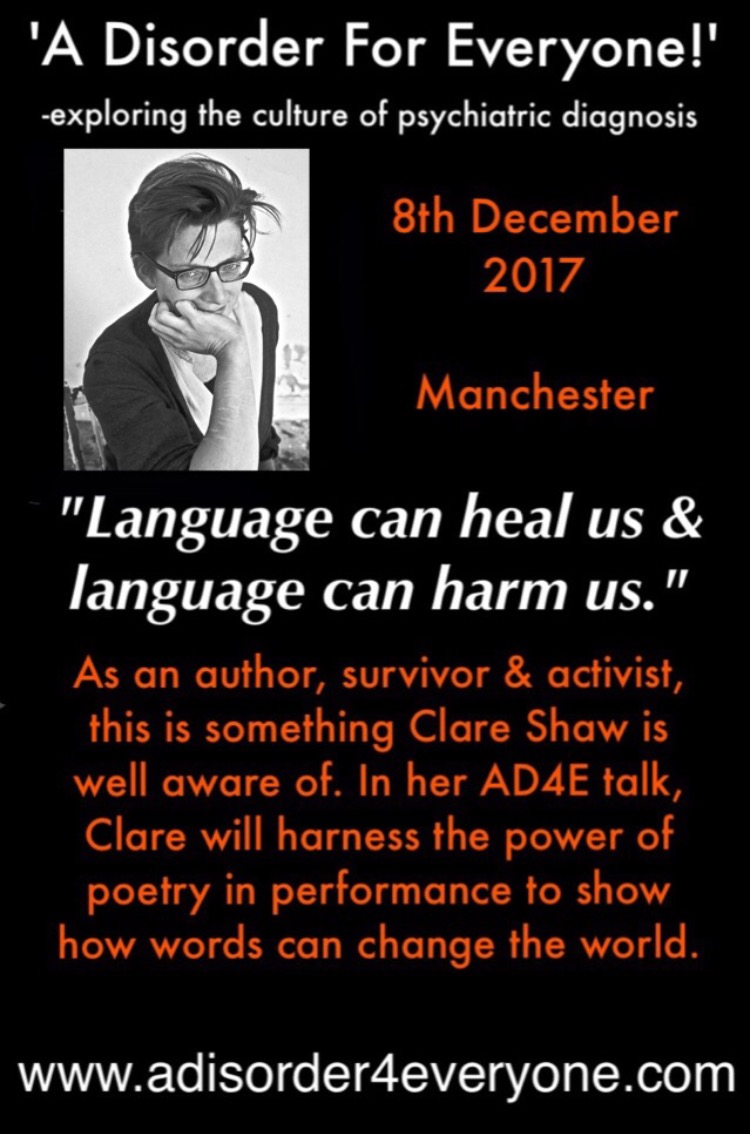 About Nollaig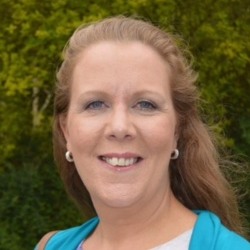 Nollaig McSweeney qualified as a mental health nurse in the UK in 1997 and worked in acute psychiatry for quite some time before she realised that the so-called 'science' behind it was highly questionable. This insight was largely sparked by reading Rosenhan's 1973 study – On Being Sane in Insane Places. Nollaig is a valued member and contributor of "Drop the disorder' facebook group and is an activist for change.
What people have said about the event...
"The whole day has been a transformative experience. I have always been uncomfortable with labels but felt I had to go along with it. Now I feel empowered to offer the people I work with the option at least to explore alternative ways of understanding their pain." (Participant Birmingham)
"I feel like I am at the beginning of an exciting and liberating journey. Thank you Lucy" (Participant on Birmingham )
"I've been told I am ill for the best part of 20 years and given the 'meds' to go along with it. This has never felt right, now I know it isn't right." (participant Bristol)
"A Disorder for Everyone is not your average event. I have learnt that I need to unlearn! I am re-evaluating everything!" (Participant Birmingham)
"Everything about today has been validating, I really needed this course!" (participant Edinburgh)
"Lucy's straight forward, commonsense approach was just what I needed at the moment. Her message is simple: Listen to people, to their stories and help them make their own sense about their lives" (Participant Birmingham course)
"I have no idea what to make of it all, but I feel like i'm at the start of a mini personal revolution!" (participant London)
For in depth reviews please check out the website
Venue
The event will take place at Manchester's Methodist Central Buildings
Methodist Central Buildings
Central Hall
Oldham Street
Manchester UK
M1 1JQ

Click on the link above to find a map!

Tel: 0161 236 1185
E-mail: admin@methodistcentralbuildings.org.uk

Making this event as accessible as possible to people who are unable to afford the fee / full fee is a key consideration for us. As a result we have been as efficient as possible and do not provided lunch or programmes etc. It is a 'no paper' event and all resouces and presentations are made available via the website via passwords afterwards.
We hope you support the decision to run the event cost effectively for this reason.
Some snaps of our AD4E London event - Amnesty International, 8th June 2017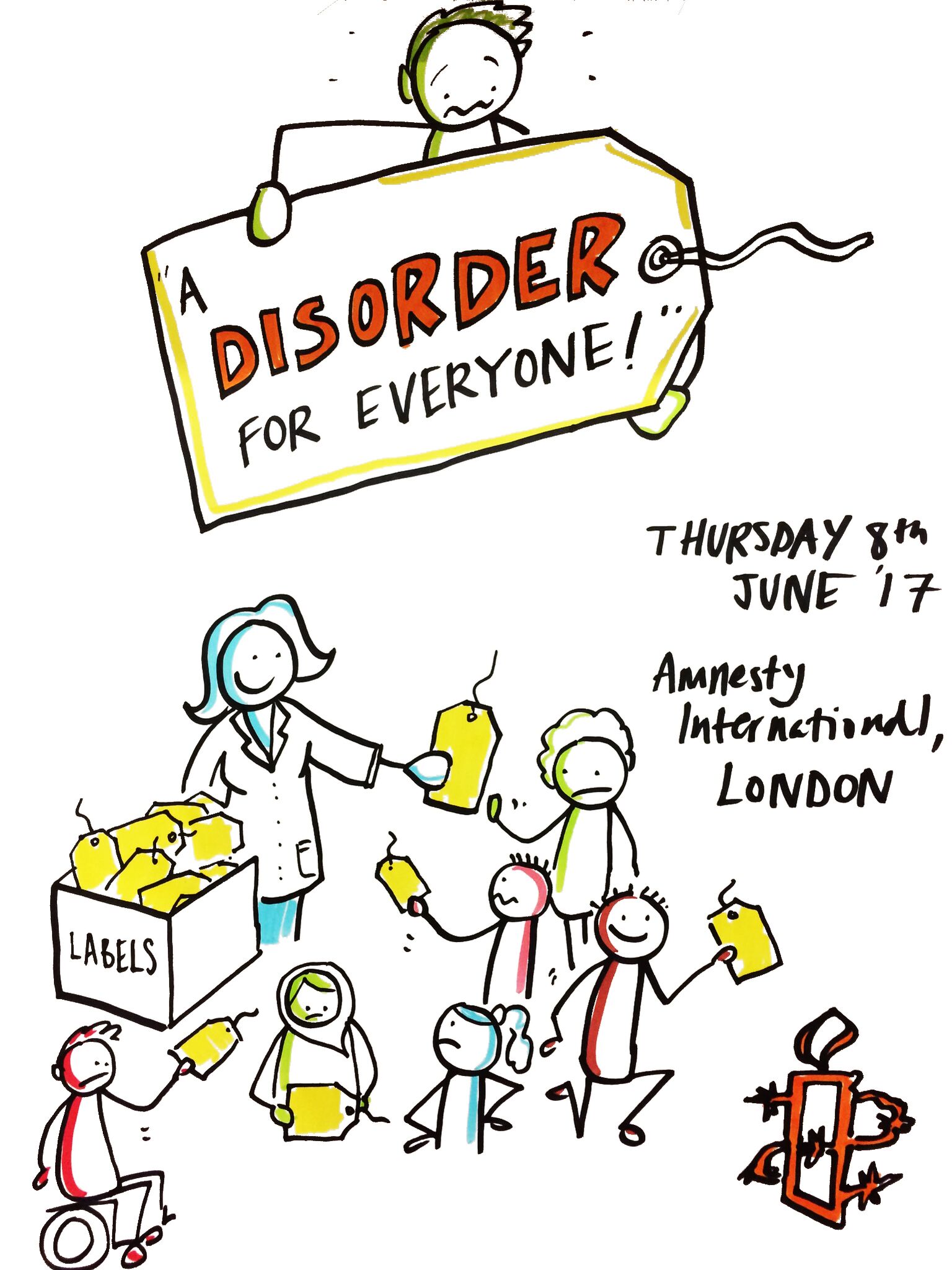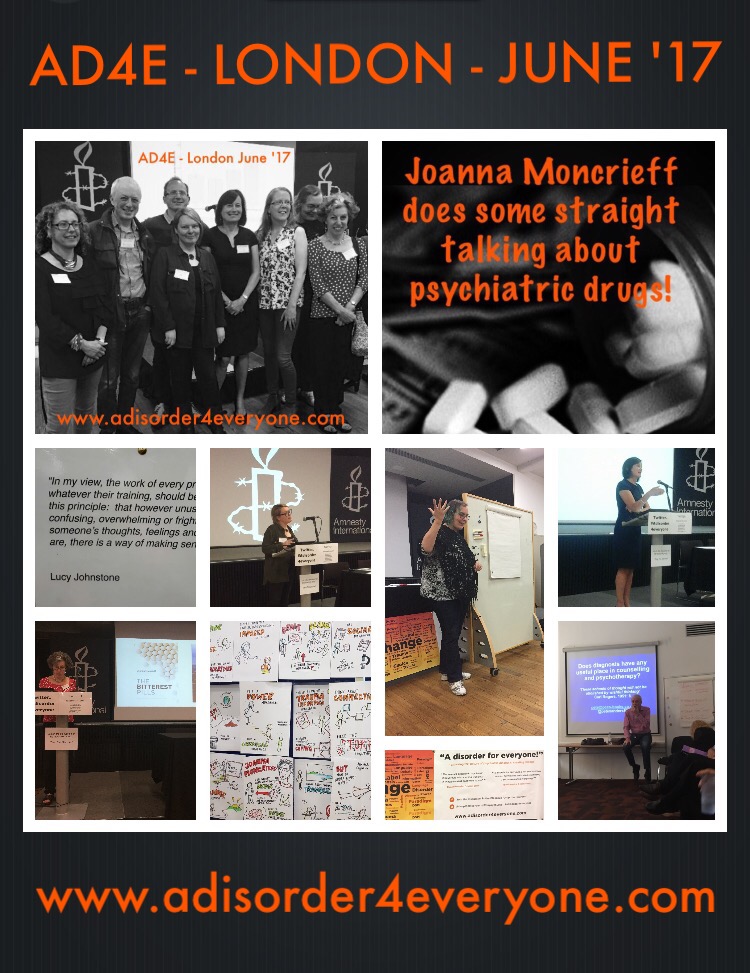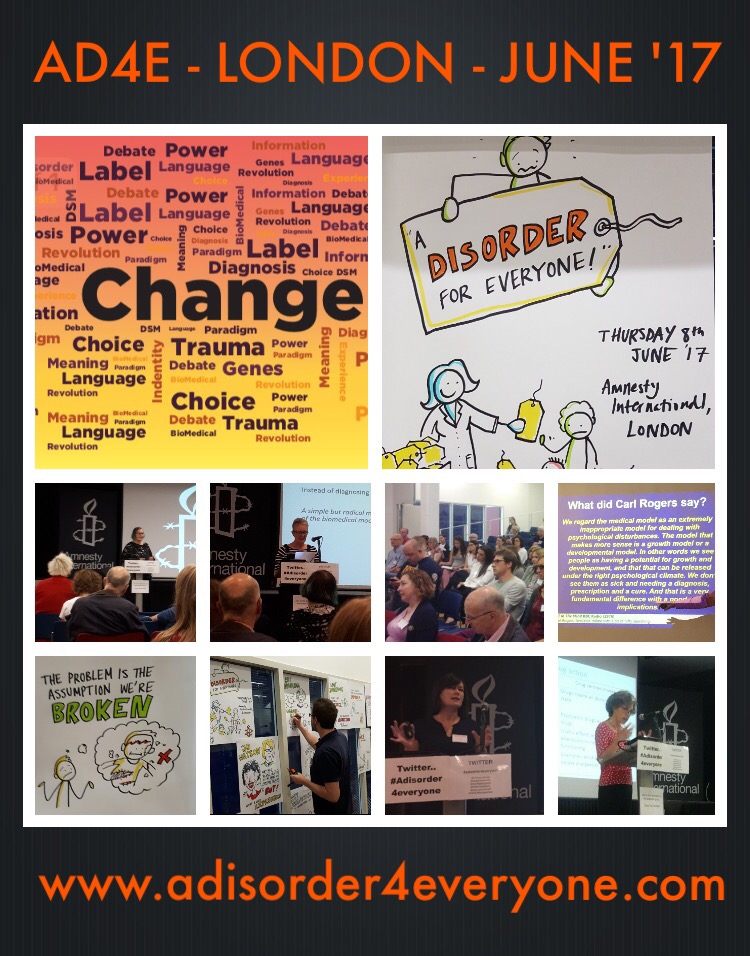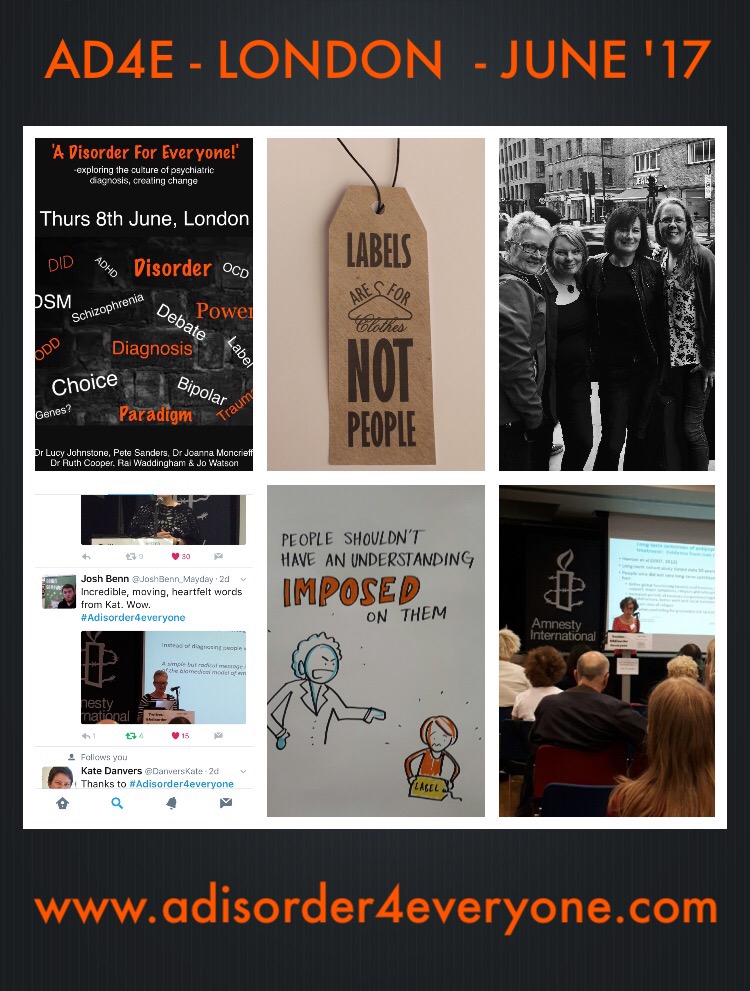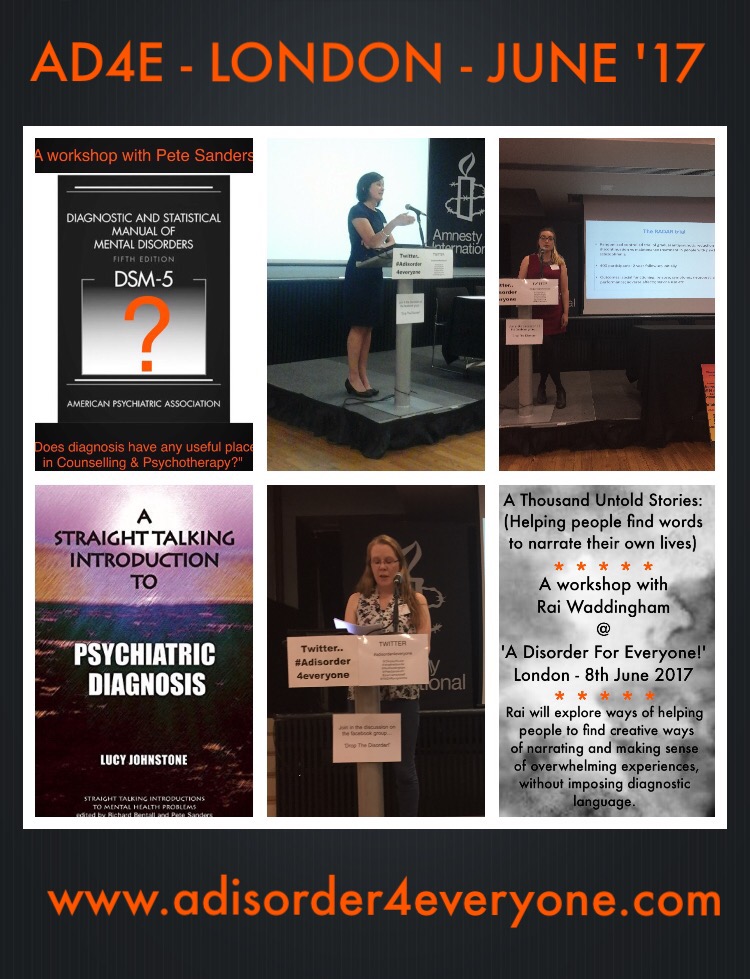 FOR MORE DETAILS, BLOGS, REVIEWS, PHOTOS, VIDEOS ETC ABOUT THIS EVENT PLEASE CHECK OUT THE AD4D WEBSITE
Our events feature numerous contributors and we cannot guarentee that every speaker booked will attend. If an advertised speaker cannot attend we will do our best to replace them with someone equally spectacular! :)