Description

Join us for a scintillating series of 13 talks, discussions and performances as we explore some of the themes in the 'Empire of the Sikhs' exhibition with expert speakers and performances. These engaging weekend sessions will provide insights into the history, art, artefacts, architecture and musical traditions of the Sikh Empire, drawing on new discoveries and fascinating western encounters.
To open the series, author and historian, Amandeep Singh Madra, examines the political intrigues, plotting and grisly murders that swept through the corridors of power at Lahore following the death of Maharaja Ranjit Singh in 1839.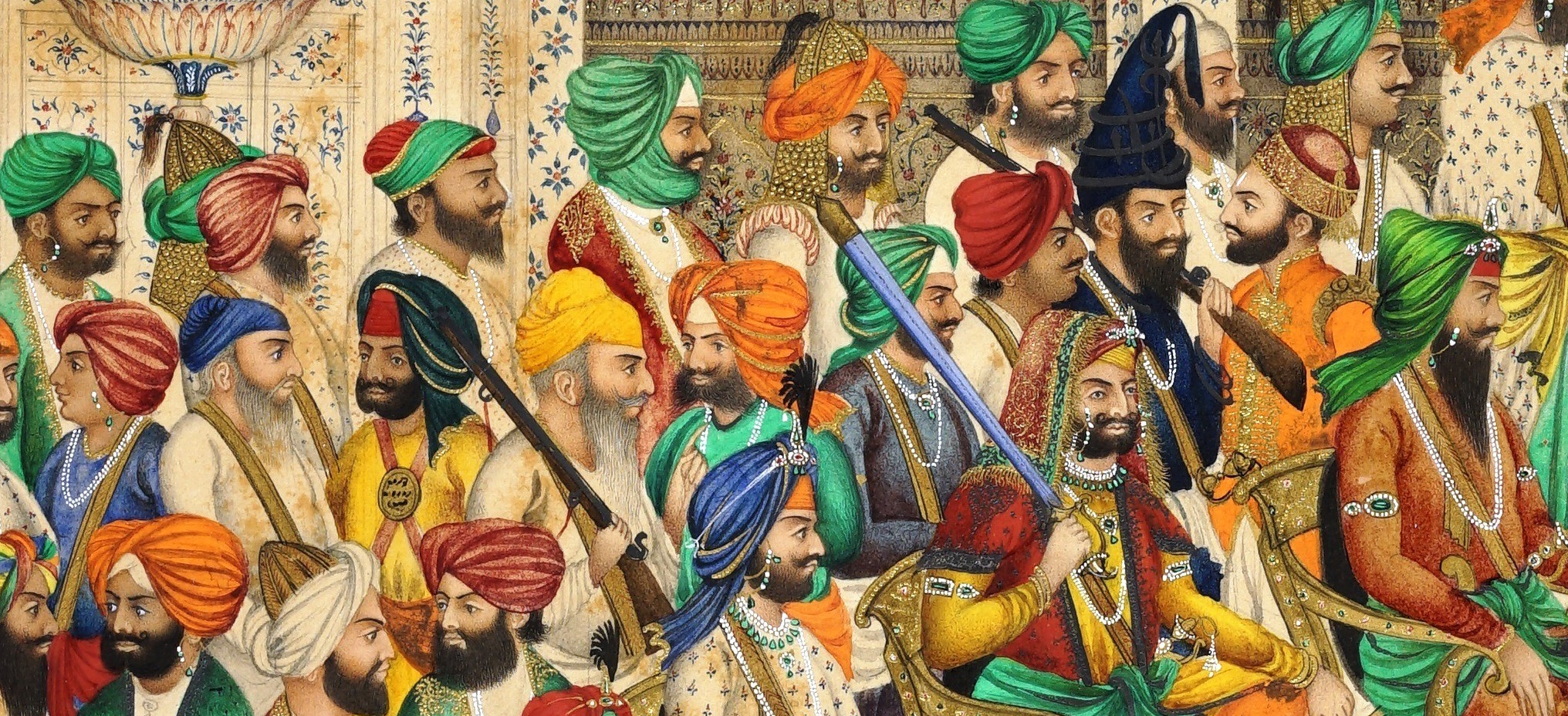 This illustrated talk will be followed by a Q&A session and book signing.
---
Amandeep Singh Madra OBE is the chair and founder of the UK Punjab Heritage Association, a charity dedicated to promoting Punjab's rich cultural heritage, and one of the curators of the 'Empire of the Sikhs' exhibition at the Brunei Gallery, SOAS, London. He has co-authored several highly acclaimed books on Sikh history and is a leading global player in showcasing the culture, history, art and heritage of the Sikhs and Punjab. He has lectured extensively on the subject as well as having contributed to several television documentaries, radio programmes, exhibitions and publications.
---
This lecture series has been organised by the UK Punjab Heritage Association (UKPHA) in partnership with the SOAS South Asia Institute (SSAI).

---
Image: Detail from the Court of Lahore by Bishan Singh, c 1864 (Toor Collection), currently on display at the 'Empire of the Sikhs' exhibition