A Scottish Ecosystem for Innovation: Digital management of mental health wi...
Description
A Scottish Ecosystem for Innovation: Digital management of mental health with long term conditions
Following the announcement of its plans to develop the Mental Health in Scotland 10 year vision, the Scottish Government has committed an additional £150 million to improving mental health services over the next five years.
In Scotland today around one in every three people will experience mental ill health in any one year. And for people who live with long-term conditions (currently estimated at 40 per cent of Scotland's population), mental illness caused by prolonged stress is even more likely to be a concern.
We believe that this should not be the case and that digital technology can play a part in reducing mental ill health in Scotland.
Digital management of mental health with long term conditions will explore digital technology and its ability to support the delivery of more efficient and effective mental health services.
The event will cover three main sessions: the role of peer support in mental health recovery; the interaction between mental health and physical conditions and the potential solutions that currently exist.
Delegates will also be invited to participate in a workshop which will investigate how social media can support mental health services as a potential solution.

Who should attend:
Industry experts in mental health

Health & social care professionals

Academics

Businesses

Government including Influencers and Policy Makers

Third Sector including 

Technologists and Innovators
A Scottish Ecosystem for Innovation is formed by the Digital Health & Care Institute, the ALLIANCE, Scottish Government, eHealth, NHS24 and Scottish Centre for Telehealth & Telecare.
A Scottish Ecosystem for Innovation is facilitated by the Digital Health & Care Institute, please submit any enquiries to events@dhi-scotland.com
The Scottish Ecosystem for Innovation is a member of the ECHAlliance International Network - a community of 25 Ecosystems across Europe, North America and China. The ECHAlliance supports Ecosystems throughout the International Network to share challenges, opportunities, priorities and best practice, facilitating collaboration across borders
Programme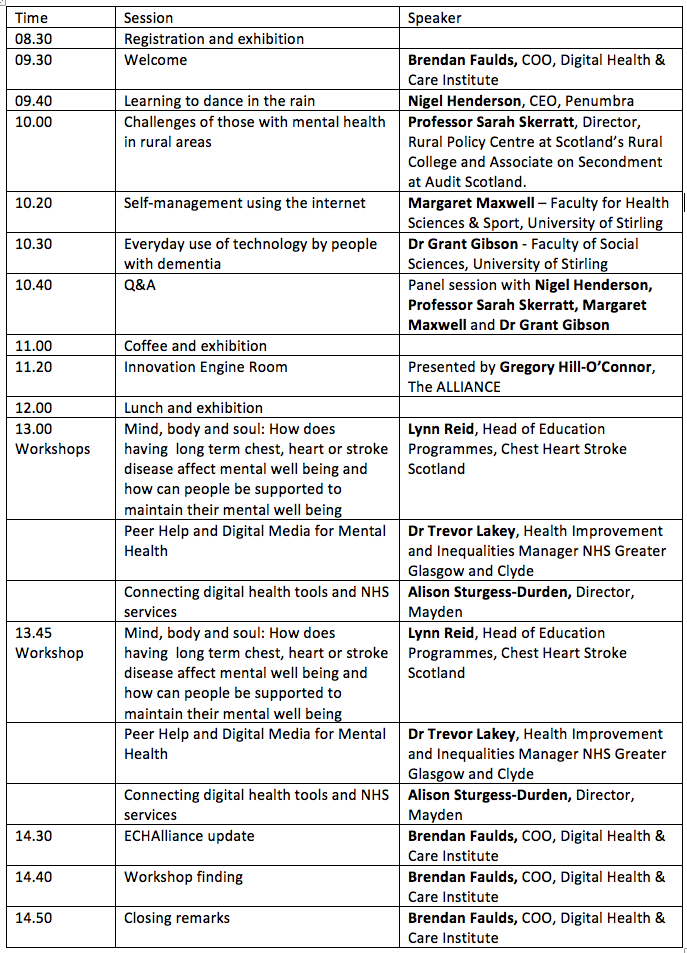 Speakers
Alison Sturgess-Durden - Mayden
Alison held a number of operational and strategic management positions in acute and community healthcare sectors before moving to work with one of the UK's leading healthcare consultancy firms. There she worked on service transformation programmes with a range of NHS clients. Since joining Mayden, Alison has been seeing where services can be transformed by harnessing the power of data and digital, working with the NHS and wider partners to identify areas where the need is greatest.
Her current focus is on understanding the potential of online psychologicaltherapies in improving access mental healthcare.
Dr Trevor Lakey - NHS Greater Glasgow and Clyde
Dr Trevor Lakey is Health Improvement and Inequalities Manager at NHS Greater Glasgow and Clyde, with a lead role for alcohol, drugs and mental health. He has a strong interest in tackling inequalities and in promoting the health of marginalised groups, being active in this field for over 25 years. Working with a wide group of colleagues and partners, he is involved in developing a range of public mental health policies and initiatives in the Board area. He has been active in exploring the potential of digital technology for mental health benefit, launching Mind Waves community media initiative in 2011 and overseeing the EU-funded Aye Mind development creating digital resources for and with young people. 
Lynn  Reid - Chest Heart Stroke Scotland
MA Ed (Open), PG Cert (Management), BSc Nursing, TQFE, Dip Bio Sci, RGN
CHSS Head of Education Programmes
Lynn has 26 years nursing experience,  working in both acute and rehabilitation wards and units. The models of education that specifically interest Lynn are around the links between explicit learning and how this relates to practice development and implicit learning; learning from and with colleagues within the work environment. Lynn has led several educational initiatives during her 10 years as the education lead at CHSS, including regional and national face to face, e-learning for health and social care staff, e- self management resources and other project works.
Professor Sarah Skerratt - Director, Rural Policy Centre at Scotland's Rural College and Associate on Secondment at Audit Scotland.
Professor Sarah Skerratt is an established rural policy researcher, having worked nationally and internationally in this field for almost 30 years. Her particular focus is on the interface between policy vision and how things play out "on the ground". She is known for her work on rural community resilience, rural poverty, mental ill health in rural areas, and their assessment and measurement.
Sarah is Director of the Rural Policy Centre of Scotland's Rural College, which brings evidence into policy through on-going dialogue, events, workshops, round tables and its biennial publication, Rural Scotland in Focus, as well as through providing the Secretariat to the Cross Party Group in the Scottish Parliament on Rural Policy. Professor Skerratt has been a regular witness to the Rural Affairs, Climate Change and Environment Committee, in public and private sessions. She was appointed by Ministers as the vice-chair of the independent Land Reform Review Group and was retained as a Ministerial adviser on land reform. She was appointed to the Scottish Government's "One million acres in community ownership by 2020" short life working group, and is on the Scottish Government's Rural Fuel Poverty Task Force. In April 2016, Sarah began a secondment with Audit Scotland, to "rural-proof" their audit work, to give input to the complexities of auditing outcomes, and constitutional reform issues including Brexit, Scotland's new financial powers, and the potential for Indyref2. Additionally, Sarah is on the Board of Rural Housing Scotland and SURF (Scotland's Independent Regeneration Forum).
Margaret Maxwell - University of Stirling - Faculty for Health Sciences & Sport
Awaiting Bio 
Dr Grant Gibson - University of Stirling-  Faculty of Social Sciences 
Dr Grant Gibson is a Lecturer in Dementia Studies at the University of Stirling.  A Social Gerontologist, Dr Gibson possesses 15 years experience in research with older people and people with dementia.  Much of Dr Gibson's research has focused on the role of technology within Dementia Care. During this period Dr Gibson has worked on several projects exploring the development of assistive technology for older people with dementia, the inclusion of assistive technologies within routine dementia care, and experiences of assistive technology use among people with dementia and their carers.  Dr Gibson is currently co-investigator on a project funded by the Life Changes Trust which uses co-production to explore quality of life among older people across Scotland. 
Nigel Henderson, Chief Executive, Penumbra
Nigel has worked in mental health for over 35 years. He is qualified as both a mental health nurse (RMN) and general nurse (RGN).
After working in the National Health Service and for other third sector organisations, Nigel joined Penumbra (www.penumbra.org.uk) in 1991. In 1999 Nigel was appointed Chief Executive of Penumbra, which is one of Scotland's most innovative mental health organisations.
Nigel is currently President of Mental Health Europe (www.mhe-sme.org) and a Trustee of the Albion Trust and the Scottish Community Re:Investment Trust. He is in his second term as a Board member of the Mental Welfare Commission for Scotland (www.mwcscot.org.uk. Nigel contributed to starting and developing the 'see me' campaign and the Scottish Recovery Network (SRN).
Exhibition and Sponsorship Opportunities:
A number of sponsorship and exhibition packages are still available for the 'digital management of mental health with long term conditions' Ecosystem event.
Exhibitors will only be considered if their business or product provides technology/services relating to mental health.


For more information or to book a sponsorship or exhibition package please email our events team at events@dhi-scotland.com
Sponsorship opportunities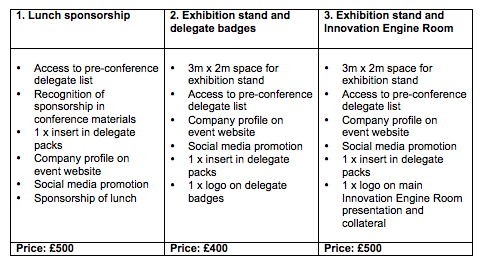 Exhibition Opportunities: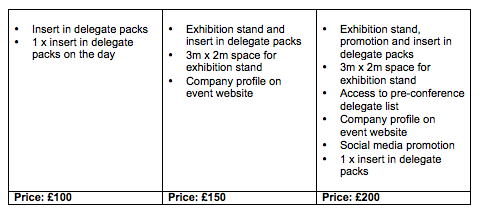 Exhibitors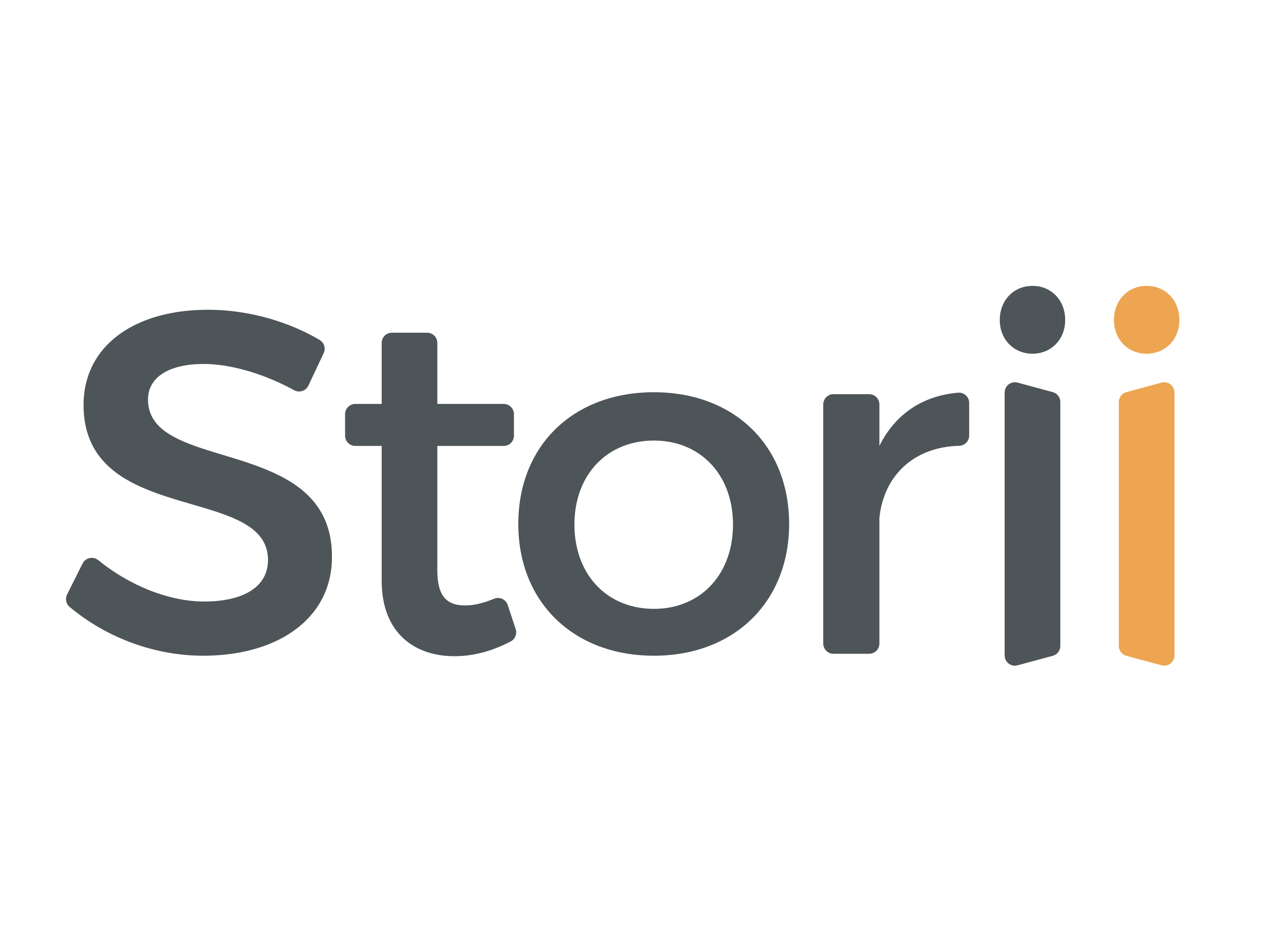 StoriiCare is an online platform that enables care workers to run reminiscence therapy with service users while embracing family input and participation.
This involves using pictures, videos and audio sessions all stored in one place, enabling family and other key members of the care circle input to their care. StoriiCare offers the gold standard of person centred care and can be accessed from any internet enabled device anywhere in the world.
Storii also allows care managers and care staff to monitor and manage reminiscence sessions, documenting the level of person centred care provided. This can be presented to inspectorate bodies who evaluate the quality of care provided and has the potential to increase ratings, showing that providers using our platform really care, about care.

We are a small team with deep knowledge of health and care services. We have hands-on health and social care practitioner experience as well as expertise in digital technologies, facilitation and event management. We support health and care organisations as well as academia and industry. We are part of the NHS family. 

Openbrolly Health enables new care pathways and processes using Digital Health, empowering people living with long­term conditions to live better lives and allowing organisations to use more cost­effective delivery methods. We collaborate with passionate patients, clinicians, device manufacturers, service providers and charities to deliver innovative solutions. We provide the experience, Digital Health "Innovation Gyms" and the "software glue" that joins it together: collecting, moving, delivering and analysing information and enabling new working practices to be integrated effectively.
We have worked to provide solutions for IBD and bowel cancer patients and their care teams under funding from Crohn's and Colitis UK and Macmillan Cancer Support. This is now operational in NHS Highland with wider rollout planned. We also have live projects in palliative care and diabetes and, recently we have begun testing our work with 3rd sector health care providers in mental health recovery.
We now believe the care paths and operational drivers in many areas of chronic illness
have some commonality and that we have addressed many key issues. We have developed our ROC platform to be customisable for care areas and organisational context. 

Penumbra is one of Scotland's largest mental health charities. We support around 1000 adults and young people every week and employ 400 staff across Scotland.
Founded in 1985, we work to promote mental health and wellbeing for all, prevent mental ill health for people who are 'at risk', and to support people with mental health problems.
We provide a wide range of services which offer hope and practical steps towards recovery, and we campaigns to increase public knowledge about mental health and to influence national and local government policy.
Penumbra was founded to pioneer services which provide innovative solutions to gaps in mental health service provision. This work is based on the rights of service users to choice, dignity and the expectation of recovery.
Our experience of the Scottish mental health sector allows us a unique vantage point to assess new opportunities to develop services and improve mental wellbeing, in association with current service users, partner organisations, the general public and local and national government. We can use our collective creativity to come up with new service models that offer exciting possibilities for people with mental health problems.

Mayden specialises in innovative, end-to-end managed web applications and bespoke software development for the healthcare sector. The company is driven by a mission to provide systems that can support and improve the way services are delivered by staff and experienced by patients.
We are the company behind iaptus: the market leading psychological therapy patient management system which is used by over 5000 therapists across 80 organisations, covering 70% of England's IAPT services. We are also the developers of iaptus CYP - the patient management system designed specifically to support CAMHS and CYP IAPT services and to ensure the streamlined collection of the new minimum dataset.
Our latest innovation is Prism - a groundbreaking and secure hub that integrates select online therapies with IAPT services, enabling referrals to be made from the patient's digital care record in iaptus to online therapy treatment, and then seamlessly and securely allowing data about progress to be fed back into their record.



Musemantik is the creator of Soulight.
Soulight is a mobile well-being companion that improves a  user's mood through musical mindfulness. It is currently available for Android 4.0+, soon on iOS and works on both smartphones and tablets. Embodying interdisciplinary concepts from artificial intelligence, music therapy, mindfulness and positive psychology, Soulight helps boost emotional wellbeing, prevent anxiety and stress, and alleviate depression. So we believe it could help mental services to become more efficient and effective.

Whats more important than how you feel?
Worry, fear and stress are the most subtle and destructive diseases known to man, which are being triggered more and more for us all, living in todays 'always on' society. Don't let them hold you back from living your life!
At Recover we've developed this app to help you based upon real life experiences: stress at work; stress at home; illness/cancer affecting the family unit; teenage challenges; bullying; ageing parents; child health issues; money worries; family/marital problems; panic attacks; fatigue; social media angst; anxiety, all the things we face today.
Life is challenging, we all experience extreme stress at some point in our lives. We become side tracked with secondary things, distracted by what other people may think, believing that having 'stuff' will make us happy, focussing on the 'what if's' in life - what if this happens / what if that happens. These areas and many more create stress in our lives resulting in fatigue, worry and anxiety limiting us from focussing on what really matters and enjoying life!
You can recover with some help through:
Building understanding as to why you feel like this

How it affects your body and mind

What are the things that are triggering you

How to start to fix yourself and change, by taking control

Reinterpret your emotions, what are they really telling you

Understanding the choices you make
All of this is covered in the Recover App, always available on your device to remind and help you when things get too much. We also provide a set of simple to use tools which will help you on your Recover journey, which when used regularly can help create new habits to sustain a life of joy.
We're constantly learning at Recover App because we want to help as many people around the globe as possible to tackle this issue, so welcome everyones feedback on the App to help us make it even better.
The Innovation Engine Room:
A Scottish Ecosystem for Innovation is seeking Innovators to showcase the latest ideas and technologies for 'digital management of mental health with long-term conditions'.
We are giving businesses, entrepreneurs, academics, third sector organisations and industry professionals the opportunity (free) to present their latest innovation or idea that can support mental health services to become more efficient and effective using digital technology. We would especially like to receive presentations about services linked to mental health management for long-term conditions.
You will have five minutes, a microphone and access to a screen to present your innovation to an audience comprising:
Industry experts

Local authorities

Health boards

Government

Key decision makers in government, health and care

Key influencers in health and care

Innovation leads

Funders

Collaborators
This is a fantastic opportunity to showcase your idea and seek collaboration with key industry contacts.
Spaces are limited. If you are interested please email events@dhi-scotland.com requesting our short application form.

Deadline – Monday 19 September
Participants notified – Wednesday 21 September
Presentation Deadline – Monday 26 September
Presentation date and location: Dementia Centre, University of Stirling, 28 September, 11.20 – 12 noon