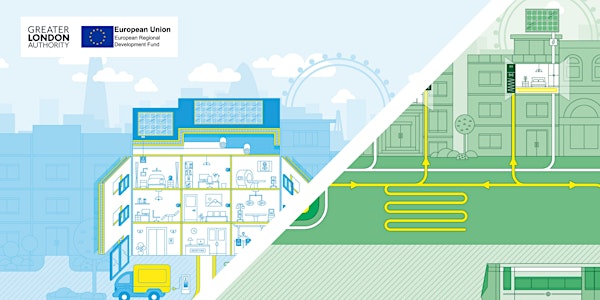 Accelerating towards net zero – decarbonising London's public sector
The Mayor of London's Low Carbon Accelerator programmes aim to speed up the pace of cutting carbon emissions in the capital.
About this event
Join us for this one-hour webinar as we explore the work of the innovative Accelerators for public sector workplaces and local energy. See how your organisation could benefit from the support they offer, their success stories and how you can get involved.
You will hear from those leading the programmes as well as the beneficiaries of their support, including the challenges they faced and how the Retrofit Accelerators supported them to achieve their decarbonisation goals.
Local Energy Accelerator
Local Energy Accelerator (LEA) is a £6m programme providing expertise and support to public and private sector organisations to develop clean and locally generated energy projects.
Projects include district energy networks that use renewable heat sources (e.g., river water), and energy technologies such as heat pumps, solar panels, batteries and smart electric vehicle charging to transform the way London generates, supplies and uses clean local energy in buildings and transport. LEA focuses on helping projects that are in their final stages and would benefit from support to deliver carbon savings.
Read more about the Local Energy Accelerator
Retrofit Accelerator – Workplaces
Retrofit Accelerator - Workplaces helps a range of public sector organisations including London boroughs, NHS bodies, central government departments, schools and other educational establishments, and cultural and heritage organisations to implement retrofit projects. The programme, established in 2009, not only reduces carbon emissions but also results in large, guaranteed energy savings for the public sector
Read more about the Retrofit Accelerator – Workplaces