On the third Thursday of each month at 8 pm we invite you to relax and share with fellow Trainees and ECTs, hosted by ALL members
About this event
We are offering regular opportunities for people at the start of their Languages teaching career to touch base and offer support.
On the third Thursday of each month at 8 pm (except September, when it is the second Thursday) we invite you to relax, share and join in with fellow Trainees and ECTs , hosted by ALL members.The suggested format is as follows and can be adapted according to any feedback we get!
1. ALL intro + up-date (maximum 5 mins)
2. Sharing nuggets of success - probably maximum 20 minutes - to share positive experiences! Ideally from Trainees and ECTs.
4. Some sort of fun activity e.g. game / music (about 15 minutes)
5. Chance for those who want to stay behind to continue the chat
We do not want to limit this to ALL members, but really hope that you will like us and want to join! This is all run by volunteers.
The session will  not be formally recorded (except possibly presentations in some sessions).
ALL
Don't forget to join ALL or renew your membership to ensure you have access to all the great member benefits! https://www.all-languages.org.uk/join/
Please read the Webinar page of our website for more information about how to join a Webinar. In particular, please read our etiquette on participating in a webinar: http://www.all-london.org.uk/site/index.php/webinars/webinar-information/
It is very easy - you just click on a link and you can see and hear! Please do not pass the link to people who have not signed up and read the etiquette as this can cause problems. We look forward to seeing you!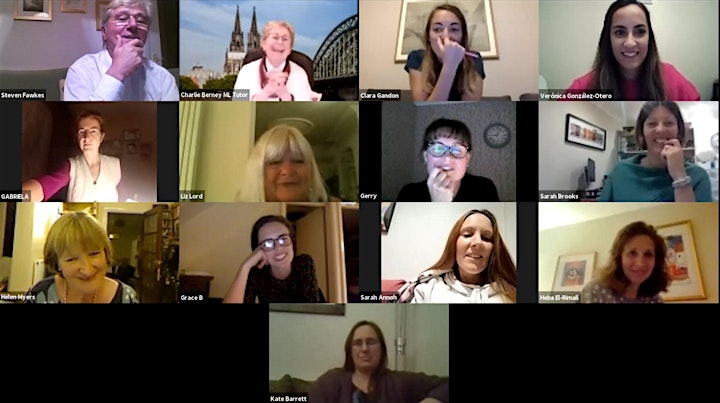 Organiser of ALL Trainees' and ECTs' social: Relax, join in and share!
We are the London branch of the national  Association for Language Learning. (ALL)  See our website for full details and follow us on Twitter and Facebook.
We organise regular London-based events throughout the year for local members to encourage close and sustainable networking between  people.  We are inclusive!  Although we strongly encourage people to join ALL which supports work done at a national level,  our events are open to all those who care about language learning, and we love it when people join us from other parts of the country (or the world!)
Our local events  complement events organised at a national level.   An enthusiastic and lively committee plans the  events  as shown by the online diary.  Please  contact us for further information in any way which suits you best.