Event Information
Location
Lynford Hall Hotel
Lynford Road
Mundford
Thetford
IP26 5HW
United Kingdom
Celebrate iconic BBC sitcom 'Allo 'Allo! in Nouvion town square, with a blue plaque unveiling at Café René and a cast reunion.
About this event
We are delighted to be celebrating the 35th anniversary of David Croft and Jeremy Lloyd's iconic, smash-hit BBC sitcom 'Allo 'Allo! with a unique event at Café René itself.
At Lynford Hall, a Norfolk country house that served as the filming location for Nouvion town square and the exterior of the café, we will unveil a new blue plaque in honour of the show, in aid of the Actors' Benevolent Fund.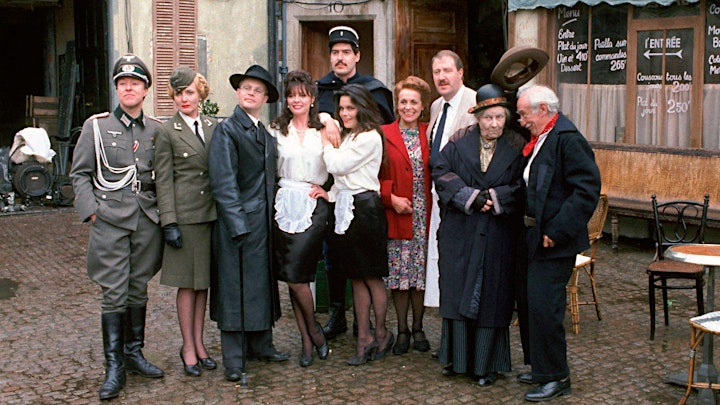 The event will also see the first ever full surviving cast reunion; a gala lunch; auction of memorabilia; and offers a great opportunity to meet with both the stars and other fans of this beloved television comedy.
Subject to availability on the date, we will be joined by all surviving starring cast members:
Vicki Michelle - Yvette
Kim Hartman - Helga
Guy Siner - Gruber
Richard Gibson - Herr Flick
Francesca Gonshaw - Maria
John D. Collins - Fairfax
Nicholas Frankau - Carstairs
Arthur Bostrom - Crabtree
Sue Hodge - Mimi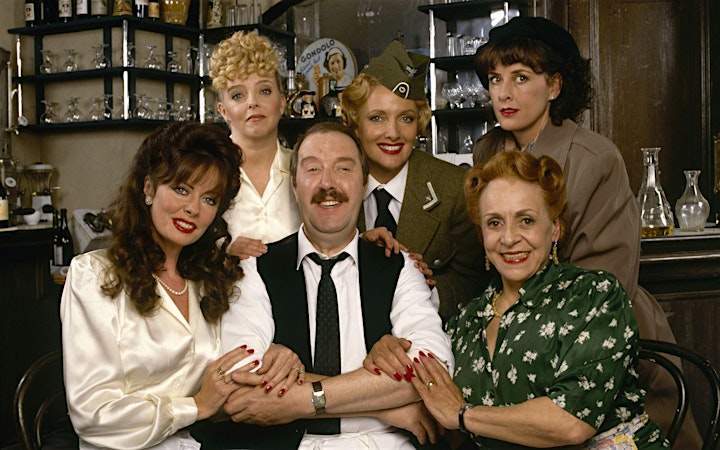 Join us from 10:30am on Saturday 7th September 2019. We will begin the day's events with dedication of the new blue plaque and speeches from some of our assembled guests over a prosecco reception, followed by 2-course lunch, further speeches from guests, and a charity auction.
Lunch will comprise of supreme of chicken with julienne of leeks and bacon, herb mash, wild mushroom sauce, green beans and glazed carrot, followed by warm apple & cinnamon pie and vanilla pod ice cream.
We present this event in tribute to the brilliant talents of David Croft, Jeremy Lloyd, Gorden Kaye, Carmen Silvera, Richard Marner, Rose Hill, Sam Kelly, Jack Haig, Hilary Minster, Kenneth Connor, John Louis Mansi, Derek Royle, Roger Kitter, and all the other members of cast and crew who are no longer with us.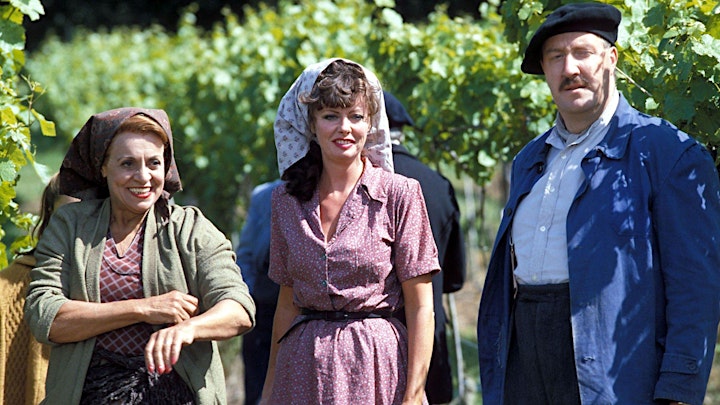 Photographs copyright BBC.
Date and time
Location
Lynford Hall Hotel
Lynford Road
Mundford
Thetford
IP26 5HW
United Kingdom