Come and witness a new generation of horsemanship and leave re-evaluating the definition of what's possible.
About this event
Explore the methods behind the magic. An evening of entertainment devoted to breaking down the process of translating any dream with your horse into reality.
The art of riding and working horses at liberty broken down in ways that answer the question left on every persons lips after each performance "how?"
From the young horses showing stumbling steps from the beginning of their education to the mesmerising beauty of multiple horses working in perfect harmony, The power of the airs above the ground, the primal stir as horse and human dance and play.
Call to purchase a ticket with no booking fee - 01829 708241
https://online.kelsallhill.co.uk/product/an-evening-with-ben-atkinson/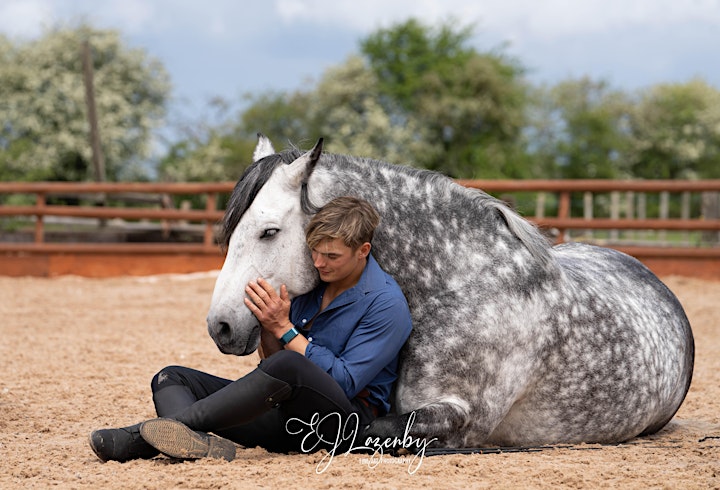 The gates will be open on the day from 3pm. Please arrive with plenty of time to park and and visit the Urchins Tap Room to purchase prosecco and a selection of beers. Urchins Kitchen will also be open for hot meals and soft drinks.
The first half of the evening will commence at 6pm in our fabulous new indoor arena. Please ensure you have taken your seats ready to start the performance and experience the wonder of new age training.
There will then be an intermission 7pm -8pm where you can venture into Urchins Tap room and discover an array of different drinks such as prosecco, cocktails and beers. Urchins Kitchen will also be available throughout for your evening meals and lots of delicious tasty treats.
The second half of the demonstration will start at 8pm. Here we will continue our journey through the art of connection with a horse.
After the demonstration we would like to invite you all to have a signing with Ben Atkinson himself in our function room above the indoor arena.
Parking is included in your ticket price.