Description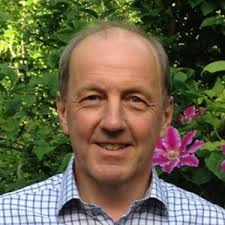 Award winning author Chris Goodall talks about his latest book,
What We Need to Do Now For a Zero Carbon Future
- A manifesto for groups around the world that are seeking urgent action on climate breakdown and other threats
This is a practical, original and inspiring book: a new green deal for an inhabitable earth.
Chris Goodall is an economist who has been working in clean energy technology and on climate change for more than a decade. He edits Carbon Commentary as part of the Guardian Environment Network. His books include How to Live a Low-Carbon Life, Ten Technologies to Save the Planet and The Switch. He chairs one of the UK's leading car-charging companies and is an angel investor in a number of innovative businesses in the green economy.
Chris says, "Taking action on climate change becomes a more important priority every month that passes. The scale of the emergency is becoming ever more apparent. Whether it is floods in Indonesia, fires in Australia or rising sea levels destroying low lying countries, we are seeing visible and undeniable evidence of the seriousness of the problem. Community groups, large companies, universities and governments around the world are looking for the best way to stop burning fossil fuels as quickly as possible".
Chris Goodall's book What We Need To Do Now identifies how the UK can shift quickly towards 'net zero', the point at which a country no longer adds to the stock of greenhouse gas. This is a short but carefully researched book by one of the country's leading commentators on the transition towards an environmentally sustainable world. It deals with subjects as diverse as energy supply, food production and clothing manufacture in a lucid and crisp style.
Tim Harford, who presents Radio 4's More or Less, said that the book is 'crisp, superbly researched and remarkably calm'. He optimistically added that Chris Goodall had convinced him that 'we can do this' by putting forward pragmatic proposals across our whole society.
Chris Goodall is coming to Warminster on February 7th to talk about his book and the challenge we face of rapidly responding to the climate emergency while ensuring that we improve the lives of the less well-off at the same time.