Analytics in Learning and Teaching: The Role of Big Data, Personalised Learning and the Future of the Teacher

Monday, 17 July 2017 from 09:30 to 14:30 (BST)
Event Details
Title: "Analytics in Learning and Teaching: The Role of Big Data, Personalised Learning and the Future of the Teacher".
Registration: 09:15 to 09:50 Registration (Scholars Suite)

Date/Time: 17th July 2017, Start: 10:00 End: 15:00
Location: Scholars Suite, Foster Building, University of Central Lancashire, Preston City Campus, PR1 2HE
Plenary Speakers include:
Professor Bart Rienties (Open University, UK)
Professor Jozef Colpaert (University of Antwerp, Belgium).
Dr Rebecca Ferguson (Open University, UK)
Dr Michael Thomas (University of Central Lancashire, UK)
Although most HE institutions have embraced the potential of e-learning methods and have invested in technology-enhanced learning environments and tools, we do not have a clear picture of students' online learning habits. The understanding of concrete learning behaviour and uses of electronic courseware and online resources is an important prerequisite to assess the quality of autonomous, lifelong learning. Moreover, students involved in e-learning often have a limited knowledge of their own learning habits and which rate of studying with the online material is required. To succeed in (semi-)autonomous learning, however, a higher level of self-regulation is needed. 
Learning analytics is a new and promising research field which can be defined as "the measurement, collection, analysis and reporting of data about learners in their context, for purposes of understanding and optimizing learning and the environment in which it occurs" (Siemens et. al 2011). The recent evolution of web-based learning and the possibility of tracking students' online behaviour offers promising new ways of measuring actual self-study activities. 
As a a multiplier event arising from an Erasmus+ European project called VITAL (Visualisation Tools and Analytics to Monitor Online Language Learning and Teaching) (2015-17), the symposium discusses these and related questions in connection to education in general. Speakers include a variety of experts, academics and practitioners involved in learning analytics and the event should be valuable to those seeking to develop their interest in the field across the educational spectrum. 

Administration
The event is free of charge to participants and refreshments and a buffet lunch is included (12:00 to 13:15). Food is also available for purchase in the Foster Building Cafeteria. Please print out and bring your Eventbrite ticket to registration.

Further questions can be directed to the organiser: Michael Thomas (MThomas4@uclan.ac.uk).
Travel information to the university is provided here: http://www.uclan.ac.uk/visit/how_to_find_us.php
The Foster Building (FB) can be found in the Blue Zone on the Campus Map: http://www.uclan.ac.uk/visit/assets/preston_city_campus_map.pdf
The venue is a 15 minute walk from Preston Train Station. 
This event is supported by the EU VITAL Project, the Worldwise Learning Centre, and the School of Language and Global Studies at the University of Central Lancashire, Preston PR1 2HE, United Kingdom. The event is open to all registered members including members of the public.

The VITAL project has been funded with support from the European Commission (Project number: 2015-BE02-KA203-012317). The information in this research reflects the views only of the authors, and the Commission cannot be held responsible for any use which may be made of the information contained therein.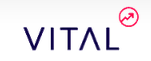 Do you have questions about Analytics in Learning and Teaching: The Role of Big Data, Personalised Learning and the Future of the Teacher?
Contact Prof Michael Thomas
When & Where

University of Central Lancashire
Foster Building (Scholar's Suite)
PR1 2HE Preston
United Kingdom


Monday, 17 July 2017 from 09:30 to 14:30 (BST)
Add to my calendar