Description
Please join WISE@QMUL for what promises to be an intriguing talk by Angela Saini, followed by a networking lunch in the foyer area.
Please note that the Bancroft Building is NOT on Bancroft Road; it is located in front of the library and the best access to it would be going east of the Queens Building or via the East Gate. It is building 31 on the campus map: http://www.qmul.ac.uk/docs/about/26065.pdf
Investigating science - the job of science journalism
For centuries, scientists have told us that women are biologically inferior to men, that they are intellectually less capable, sexually more chaste, and naturally designed to be homemakers and caregivers. In her latest book, science journalist Angela Saini explains the flaws behind the science, and how the story is already being rewritten to reveal a truer, more accurate portrait of women. In this talk, she explores the themes from her book and also describes her route into journalism and the challenges of writing about science for a popular audience.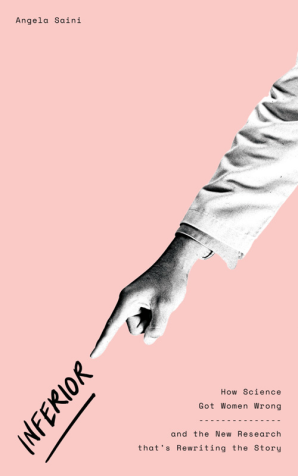 Angela Saini is an award-winning British science journalist and broadcaster. She presents radio shows on the BBC, and her writing has appeared in New Scientist, the Guardian, Wired, among others. Her latest book, Inferior: How Science Got Women Wrong and the New Research That's Rewriting the Story, was published to widespread critical acclaim by Harper Collins in summer 2017. Angela has a Masters in Engineering from Oxford University and is a former fellow of the Massachusetts Institute of Technology.