Description
Now in its 4th year, this year's Boring Money Annual Conference will explore how customers have morphed from passive recipients to active shapers of content and products.
We'll look at the science of ratings, reviews and likes; we'll dig into customer-generated products; bring you the latest in what customers like and expect; and showcase what good looks like as direct investing evolves.
Tuesday, October 8th 2019, 09:00 – 17:00 (Drinks till 19:00)
Refunds policy available upon purchase.
More details of our 2019 conference and agenda will be coming soon.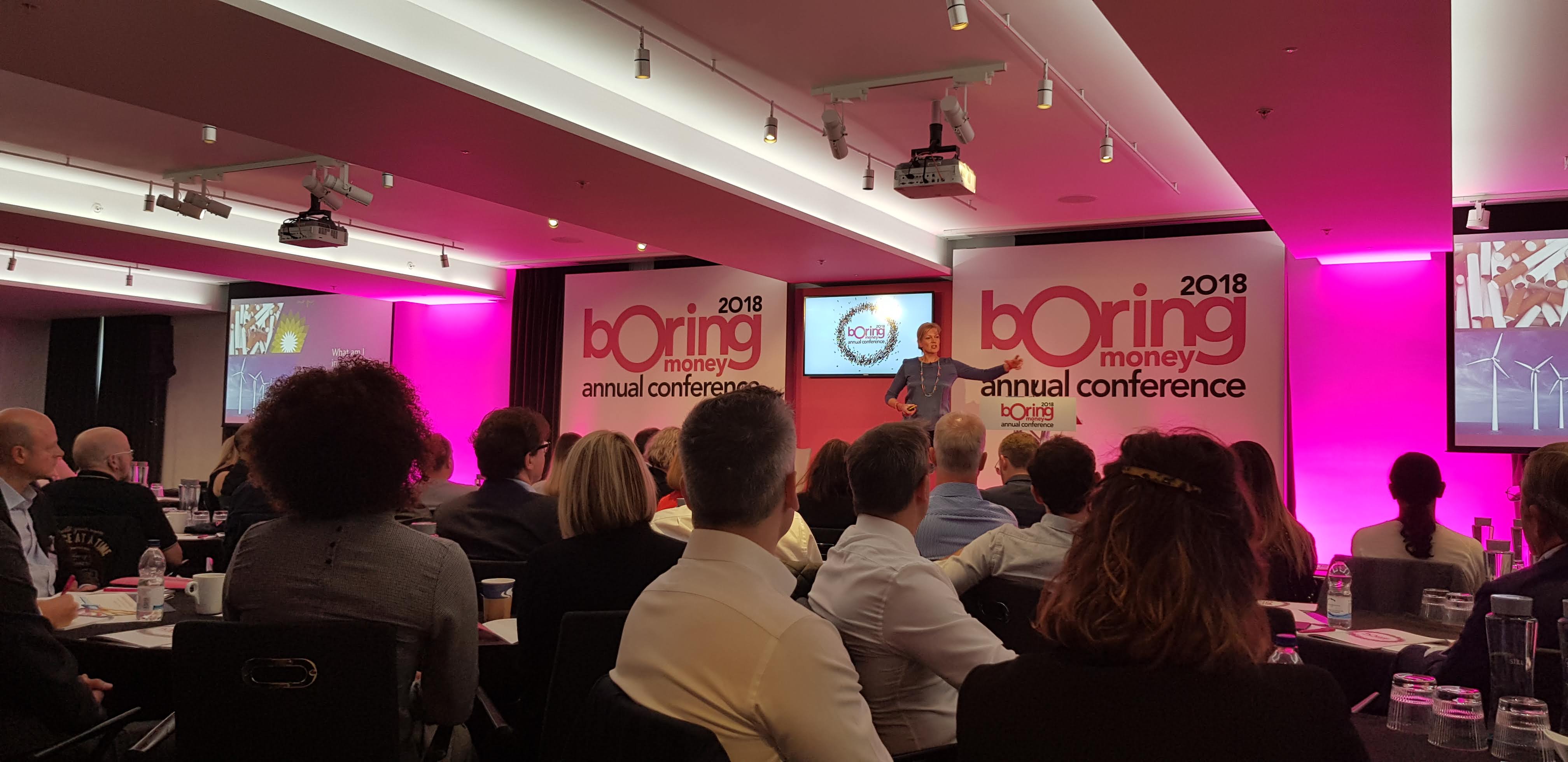 But to give you a taste, the 2018 Boring Money Annual Conference included speakers such as:
Toby Triebel, CEO Europe, Wealthsimple
Nikolai Hack, COO, Exo Investing
Simon Rogerson, CEO of Octopus Investments and founder of Octopus Group
Magnus Wheatley, MD, Charles Stanley
Andrew Storey, Client Development Director, EValue
Sarah Ackland, Head of UK Funds, Architas
Janine Menasakanian, Head of Distribution Strategy - Personal Investing, Legal and General Investment Management
Tom Savigar, Senior Partner, The Future Laboratory
Ben Hookway, CEO, Relative Insight
John Porteous, Retail Customer Solutions Director, Quilter Investors
Emilie Bellet, Founder, Vestpod
Chris Duncan, MD of The Times
Lucy Mangan, Journalist, Stylist Magazine and The Guardian
Tara Evans, Digital Consumer Editor, The Sun
Mark Atherton, Investment Money Editor, The Times
Herman Brodie, Founding Director of Prospecta Limited and author of The Trust Mandate
Richard Romer‐Lee, Managing Director, Square Mile
Richard Butcher, Managing Director, PTL
Lucian Camp, Entire Workforce, Lucian Camp Consulting
Paul Davies, Consulting Behavioural Psychologist