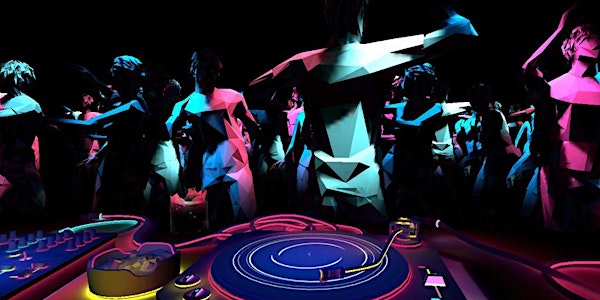 Annual Lecture - Telling True Stories in Virtual Worlds
Location
People's Palace
Mile End Road
London
E1 4NS
United Kingdom
What happens when audiences enter a story not just with their mind but their entire bodies?
About this event
The Centre for Film & Ethics Annual Lecture is presented by May Abdalla.
May Abdalla, director of the internationally reputed ANAGRAM, introduces the power of interactive storytelling. She will explain the design process behind the studio's award-winning productions from Door into the Dark, a blindfolded immersive journey into what it means to be lost in an age of infinite information, to the Grand Jury Prize winning 'Goliath: Playing with Reality', their most recent work, a stunning VR experience about schizophrenia, gaming and connection. She will share her expertise on how technology, physicality and storytelling can combine to elicit emotion and connection. Reflecting on the new landscapes of live virtual non-fiction spaces in the metaverse, this lecture will explore the developing ethical questions emerging in this realm.
Bio
May Abdalla works with technology to create sensory stories that help us to reimagine the world and our place in it. She is the Director of Anagram, a multi-winning creative studio specialising in thought-provoking interactive storytelling and immersive experience design. Their work has toured internationally at festivals, public space and museums. They are winners of the 2015 Tribeca Film Festival Storyscapes Award, the best of VR at Venice International Film Festival in 2020, and the Grand Jury prize in 2021. She has delivered talks and workshops internationally and is a regular member of the jury for BAFTA's documentary and interactive categories, as well as for the World Press Photo, One World Media Awards and Amnesty Media Awards.