Event Information
Location
Campbeltown Town Hall
54 Main Street
Campbeltown
PA28 6AB
United Kingdom
Description
UnLtd Scotland and InspirAlba have been working with a number of partners to organise an event aimed at bringing local social enterprises together, to get their views on what is needed for future growth of social enterprise in Argyll and Bute, and to ensure their input shapes a social enterprise strategy for the area.
Given your leadership in, and passion for improving your community through social enterprise, we thought that this event would be of great interest to you.
Recognising the challenges of our rural geography and the cost and time associated with attending events, we may have a budget to assist with your travel and accommodation costs. Please contact Linda McLean by e-mail (lmclean@inspiralba.org.uk) to discuss and book accommodation.
The event will also include the opportunity to pitch for a cash pot of £10,000+
The agenda includes:
Monday 19th June 2017
14.00 Learning Journeys (including visits to MACC Airbase and South Kintyre Development Trust). Meet at Campbeltown Town Hall at 2pm.
17.00 Free Time
18.30 Setting the Scene
19.00 Spotlight Film Premiere
19.30 Speed Networking
20.00 Informal networking and learning exchange (includes live music from Homesong and Kyt Kat)
Tuesday 20th June 2017
9.00 Registration
9.30 Network Intro's
11.00 What next for future growth of social enterprise in Argyll and Bute
12.30 Lunch and Networking
13.30 Defining what next, part 2
15.30 Prioritising
16.00 Dragons Den (Your chance to pitch for investment for a new area of activity or growth)
17.00 Close
Look forward to seeing you there!
Working in partnership with: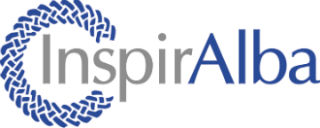 Date and Time
Location
Campbeltown Town Hall
54 Main Street
Campbeltown
PA28 6AB
United Kingdom