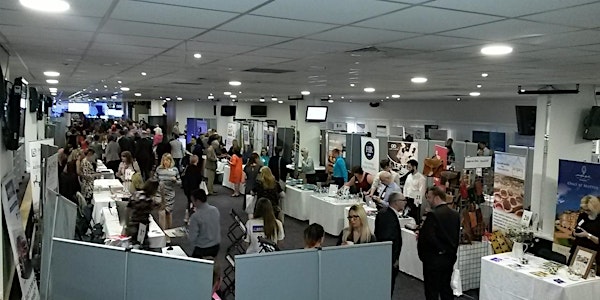 Armed Forces & Veterans Resettlement Expo Guest Speaker 4 John-Paul Jordan
Location
St. James' Park
Barrack Road
Newcastle upon Tyne
NE1 4ST
United Kingdom
Description
Pathfinder International presents the first ever combined Armed Forces & Veterans resettlement expo in association with BAE Systems.
As part of the event, we have 4 guest speakers in the form of Nick Wood, Steve Heaney MC, Nick Dunn and John-Paul Jordan.
This is the event page for John-Paul Jordan who will begin his talk at 14:10.
Irishman John-Paul Jordan is a former Legionnaire with the French Foreign Legion and ex-Special Forces in the British armed forces. He worked as a security contractor in Iraq before joining the British armed forces and served in operations in Afghanistan, culminating in being awarded for his actions in combat.
Following his military service, he worked for international media organisations in war zones. John-Paul also played a significant role in investigating the attack on the US consulate in Benghazi, Libya in 2012.
John-Paul's role was also to clandestinely move journalists in and out of some of the world's most dangerous hotspots, before moving on to hunt for gold in Afghanistan and train local forces. He was also part of the disaster -relief work on the ground in the aftermath of the Rana Plaza garment factory collapse in Dhaka, Bangladesh.
He works on behalf of various charities, including Mind. John-Paul continues as a media consultant in various roles. Now with two books published "Joys of War" and his self-help book "How to Stop Taking Drugs in 30 days".
With a wealth of experience and creativity, John-Paul is passionate about making a difference to those that may be going through what he experienced on his journey.
John-Paul said: "I am delighted to be attending this event, and it is an honour and a privilege to be speaking at it also. It promises to be a great day, I urge anyone interested in attending to do so, it is important to utilise as much of the assets available to you as service leaver or veteran to ensure a successful journey"
To register for John-Paul's talk, persons must hold a free main event ticket available from https://www.eventbrite.co.uk/e/armed-forces-veterans-resettlement-expo-guest-speaker-nick-wood-tickets-51754775928