Description
Our popular AI masterclass is back, this is our 4th edition!
This workshop is designed to equip participants with practical knowledge on AI within a business context and how to unlock its full potential. We will investigate how AI drives value for the business, how to formulate AI strategies and how to address AI challenges. We will also examine how AI has been applied in different sectors of the economy and how to identify the traits of a successful AI application/ opportunity.
We have received great feedback on our 1st and 2nd Edition of the AI masterclass. Please see below some of the testimonials:
"Mind Senses Global AI masterclass was an excellent introduction to AI techniques and applications. It focuses on practical use cases and business drivers."- Olivia from Alphafmc.
"Unlocking AI Potential in Business was very informative. Highly recommended."- Olo from banking sector.
"Djamila is an energetic presenter who is very effective in conveying the most important elements of an AI strategy roadmap and projects."- Dominique from 1024degrees startup.
"Djamila's master class is an excellent choice for someone beginning to explore the application of machine learning technologies in their business. To know which models to apply where and when will reap great dividends in the years to come."- Mark from Tech startup
"As a business owner wanting to embrace AI moving forward, I can really recommend Djamila and her team of consultants."- Paul from Lyndonenergy.
"Djamila is an industry expert who teaches with passion and experience."- Nitu from Vodafone.

---
Why should you attend the workshop?
Revenues from AI enterprise applications are expected to reach the $30 billion mark by 2025 (source: statistica 2018). AI is expected to make significant impacts across the different segments of the economy. According to MIT review about 85% of companies trust that AI offers a competitive advantage, however AI adoption level is low. The lack of an AI strategy, AI capabilities and AI talent are the main obstacles for AI adoption in business.
Who should attend?

The event is open to leaders, teams and individuals who are keen to learn how to unlock AI potential in business. This include CEOs, founders, business leaders, digital disruptors, data intelligence teams and strategists.
What to expect?

This will be an engaging day where you will expect to attain the following:

- Understand AI key principles.

- Find out how to formulate a robust AI strategy and roadmap.

- Learn how to identify and implement AI opportunities in a business context.

- Recognise AI challenges and how to address them.

- Learn practical lessons from other sectors and solutions.
---
Course Outline and Key topics
The workshop includes the following modules:
Module 1: AI fundamentals- this module includes AI key principles, machine learning algorithms & techniques and deeplearning.

Module 2: AI deep dives- this module includes deep dives on both AI in business and AI for social good. AI in business deep dives will cover AI applications and solutions in financial services, healthcare, retail and oil & gas sector. AI for scocial good deep dives will cover agriculture and natural disaster response.

Module3: AI business integration and strategy- this module includes how to develop a robust AI strategy and road map, how to integarte AI solutions and set up AI governance.

Module4: AI challanges and opportunities- this module includes how to address AI bias and AI ethics and discuss future AI trends and areas of improvements.
More info on the event:
The workshop will be delivered by our CEO and Founder Dr Djamila Amimer. Djamila is an experienced business leader and entrepreneur with over 20-year business experience. She has a PhD in AI and energy economics and has developed frameworks and novel AI techniques in the area of investment decisions. Djamila is a member of MIT Technology Review Global Panel and the European AI Alliance. She is passionate about AI for good and would like to make AI accessible to all.
Please visit our website for more details on the event: https://mindsenses.co.uk/unlock-ai-potential-in-business/
---
The venue
societyM Tower of London is a unique venue at a premium location. The venue offers designer meeting rooms with loads of natural light and stunning views over the Tower and the River Thames.
Coffee and tea will be served throughout the day and lunch will provided together with mid-afternoon treats.
The nearest tube is Tower Hill tube station.
For more information, please visit societyM Tower of London.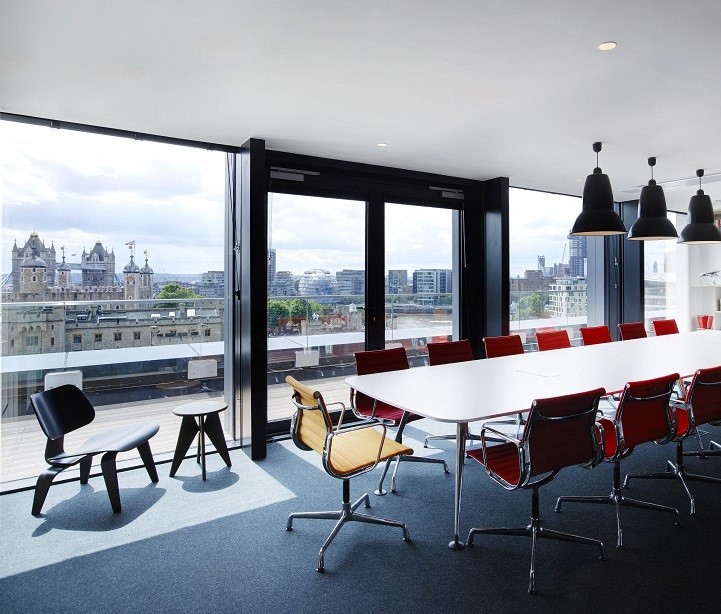 ---
Pricing
Standard ticket: admission to masterclass plus lunch, mid afternoon treats and coffee & tea throughout the day.
Premium ticket: Admission to masterclass plus 2 hours additional free consultation post event. Lunch, mid afternoon treats and coffee & tea throughout the day.
If you want to buy group tickets (more than 1 person), get in touch to get your promotional disount code.
Refund policy
Our refund policy is up to 2 weeks before event. Please note eventbrite fees are not refundable.
Also, note that the 2 weeks policy does not apply to discounted tickets. Disounted tickets are not refundable. Tickets bought with a promotional discount code are not refundable.
---
How to contact us?
If you have any questions/enquires about this event or if you want a bespoke inhouse masterclass delivered to your team, please contact Dr Djamila Amimer at: djamila.amimer@mindsenses.co.uk or +44 (0) 7555775619.
Organiser of Artificial Intelligence- Unlock AI Potential in Business
Mind Senses Global ltd is a boutique AI management consultancy. We use advance data science and research to help businesses improve their performance and decision making.
Our mission is to make AI available to everyone by educating and supporting businesses and organisations in their AI journey.
We accommodate for a diverse set of clients and requirements. Our services include: providing AI education, developing AI strategies, building AI solutions & tools and advising on AI investments.
This event will be delivered by our CEO and Founder
Dr Djamila Amimer. Djamila is an experienced business leader and an entrepreneur with a broad range of business experience across climate change risk, energy, business resilience, shipping & trading, supply chain, commercial deals, business strategy. She has a PhD in AI and economics has developed frameworks and novel AI techniques in the area of investment decisions, dealing with uncertainty and project evaluation. She has a track record in leading teams, bring clarity to complex concepts and deliver strongly underpinned messages to executives.
In addition to helping organisations reshape their business using AI, I spend significant amount of my time exploring the next wave She is am very passionate about unlocking AI potential in business and AI for good.