About this Event
Assembling Reciprocity is a timber structure installed at Oxo Wharf Tower in London for this year's London Design Festival. The structure celebrates the reciprocal frame by using advanced digital design tools and multi‐axis robotics for its manufacture.
The opening night will be an opportunity to meet the team behind the project and celebrate Bartlett students' contribution to The London Design Festival. Refreshments will be available.
Assembling Reciprocity will be open to the public to visit from 18 - 22 September 2019.
This project was designed by Design for Manufacture MArch students Fabrizio Tozzoli and Alfredo Ferrer, with guidance from Programme Director Chris Leung and in collaboration with Coin Street Community Builders.
The Bartlett is an academic member of TRADA.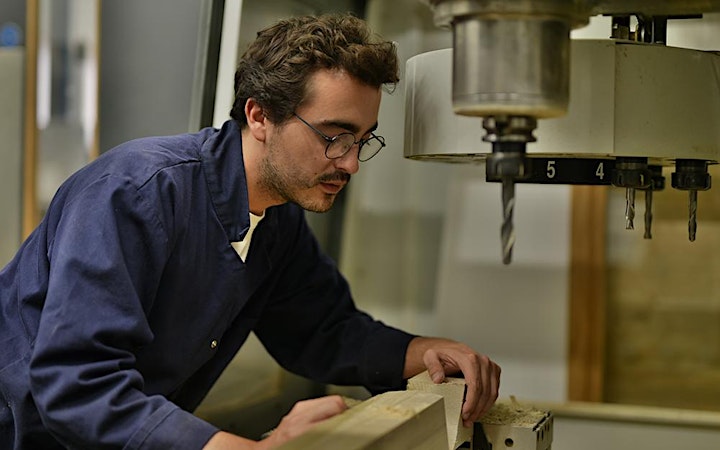 With thanks and support from the following:
TRADA (Timber Research and Development Association) (Tabitha Binding)
Coin Street Community Builders (Sophie Cain)
London Design Festival
James Latham Timber Ltd (Stuart Devoil)
Price and Myers Structural Engineering Consultants LLP (Tim Lucas)