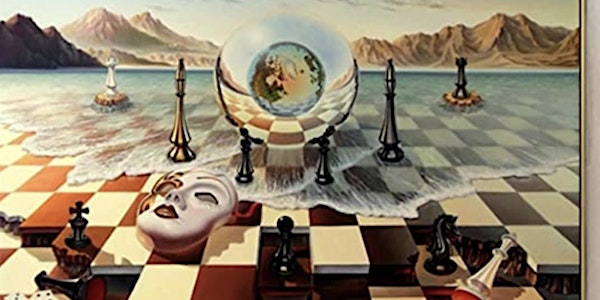 Autumn Attachment Webinars: The Psychodynamics of Dementia
These webinar is the last one of a series of three Autumn Webinars that deal with attachment, psychodynamics and neuroscience (APN).
About this event
This webinar will be particularly attractive to trainee psychologists, psychiatrists, assistant psychologists, counsellors and/or other mental health professionals. The webinar is also open for undergraduate students and/or members of the general public who wish to get a basic understanding of the topic. A recording of the webinar will be made available for everybody who purchases a ticket (available for free for 7 days). Thus, the webinar can be attended both live and/or on demand.
Themes of the Webinar:
•Introduce participants to issues occurring 'under the surface' when working with populations with diverse physical and mental health needs.
• Understand the impact working with fragmented states of mind and body and how staff respond to such distress.
• Develop a framework for an effective understanding of the basic elements required in anxiety regulation, containment and growth for patients and staff.
It is expected that this webinar will enhance your reflective and formulation skills when working with dementia patients. The webinars will be divided as follows:
a) Introductions & Housekeeping (15 minutes)
b) Lecture (75 minutes)
c) Informal group discussion, questions and reflections (30 minutes)
Speakers:
Dr Daniel (Dan) Anderson is a consultant psychiatrist, group analyst and medical psychodynamic psychotherapist working in the NHS at The Christie NHS Foundation Trust in the department of psycho-oncology and in private practice online, in Chester, and in Manchester. Dan previously has worked as the medical director of an independent hospital in York and has held substantive and honorary academic positions at the Institute of Mental Health (University of Nottingham), Bangor University, and the University of Central Lancashire. Dan is now an honorary research fellow in the division of cancer sciences at the University of Manchester and is a fellow of the Royal Society of Arts. Dan recently completed his PhD at the University of Manchester's Institute of Education which was based on his experience of training as a group analyst and the issues this raised for him surrounding sexuality and gender. He has an interest in complex PTSD and its relationship to cancer care, and in the value of community and relationships in the therapeutic approaches to mental illness. Hiis book The Body of the Group: Sexuality and Gender in Group Analysis has been recently published.
Dr Javier Malda Castillo the lead of a psychotherapy service in the NHS. He is a UK trained Clinical Psychologist, Group Analytic Practitioner, accredited MBT therapist by the Anna Freud Centre and a MBT supervisor in training. He gained accredited training in Intensive Short-Term Psychodynamic Psychotherapy (ISTDP) through Attachment Based ISTDP-UK London and has been training as a psychodynamic psychotherapist through the British Psychoanalytic Council (BPC) for the past 3 years. Javier has published a number of papers on the implementation of Short-Term Psychodynamic Psychotherapy within NHS settings.
*CPD Certificates available upon request.
*Refund: Tickets are non-refundable.
Organizer of Autumn Attachment Webinars: The Psychodynamics of Dementia