Description
AWEdio JAM
(Edinburgh Game Symposium presents)
Fri 21st, Sat 22nd, Sun 23rd October | Roxy Assembly, Edinburgh

Speaker Sessions

Will Morton (Solid Audioworks)
Friday evening
Craig Conner and Will Morton, former members of the audio team behind Rockstar Games' Grand Theft Auto franchise, are Solid Audioworks - an audio production partnership offering a combined 30 years of ground and sound-breaking expertise. Their talent, passion and insight in game and film audio content includes score, dialogue, sound design and all aspects of movie post. We'll be joined by Will on Friday evening for an inspiring discussion of his experience and projects!
http://www.solidaudioworks.com/

John Broomhall
Saturday morning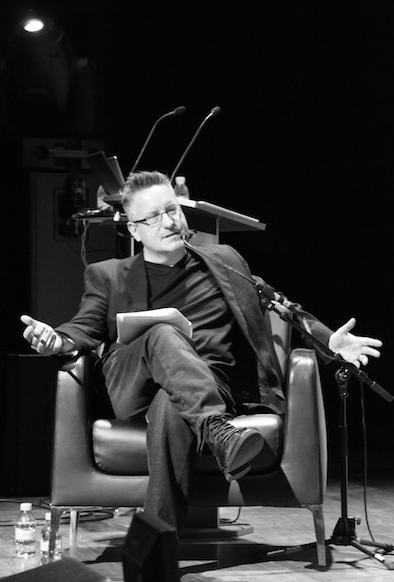 John Broomhall is the composer of such iconic games as Transport Tycoon and X-Com, and contributed music to key Xbox One launch title, Forza Motorsport 5, recorded at Skywalker Sound. His prolific career encompasses contributions to the music, sound and dialogue of dozens of other celebrated productions and he has held a number of senior in-house and outsourced management roles.
Broomhall has chaired numerous BAFTA Audio/Music Awards and sat on the BAFTA Videogames Committee for the maximum allowable years. He regularly speaks/lectures about game audio at seminars, conferences and universities; he organises/chairs the annual Develop Conference Audio Track and writes for various publications. He sits on the Editorial Board of academic journal The New Soundtrack and has served on Skillset's Game Forum. He advised on the National Occupational Standards for both Interactive Media and Sound and in 2009 was honoured with a Recognition Award by the Game Audio Network Guild of America. In 2011, he gave the keynote address at the Audio Engineering Society's conference in London and in 2013, co-founded Game Music Connect with composer James Hannigan.
He's also a session keyboardist and loves playing live jazz.
John will deliver a talk on his experience with games composition, as well as be around all weekend to create alongside the other jammers!
https://soundcloud.com/johnbroomhallmusic/sets/transport-tycoon-john-broomhall-track-excerpts
Helge Bogarts

Sunday morning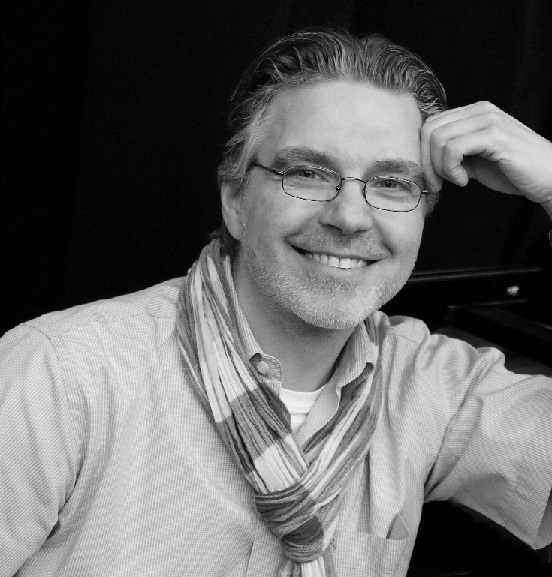 Helge Borgarts is a German composer and producer. He started his career with Blue Byte Software, the developer and publisher of famous games like the Settlers, Battle Isle or Extreme Assault. As Managing director he set up sysis interactive simulations Germany, one of the first European companies developing online games.
From 2006 to 2013 he was CEO of phenomedia publishing gmbh, one of Germany's best known developers and publishers of computer- and videogames, best known for the brand "Moorhuhn". During that time he produced more than 25 games for all important gaming platforms.
Today he works as a freelancing producer, composer and lecturer. Since 2011 Helge is the program manager for games music at the renowned festival and conference for music in film and media Soundtrack_Cologne. He was speaker at events like the Transatlantyk 2013 Poznan International Film and Music Festival or the Austria Film Music Day, is a regular lecturer at German universities and produces live video games music concerts, e.g. with the Young Classic Sound Orchestra or the WDR Rundfunkorchester.
Working in the games industry for more than 15 years, he was involved in several projects as a composer and producer. He wrote several tracks for different independent projects and scored the soundtrack for the video game "Jade Rousseau – The Final Revelations", which was recorded with big orchestra. He produced and contributed music to the game "Tiger & Chicken", the game was awarded as Best Mobile Core Game at the German Developer Awards. Together with his partner Andreas Kolinski he scored the latest game of that brand "Crazy Chicken Strikes Back".
Borgarts & Kolinski produced and scored trailers for developers and publishers like Stratotainment, Higgs Games or Crytek, as well as music for the Europe-wide attended and awarded projects of the German Paediatric Pain Centre about pain and migraine.
Helge works in Mülheim an der Ruhr and Düsseldorf.

Friday Evening Raffle
All guests who have booked a ticket are automatically entered into a raffle sponsored by Krotos Audio, for the chance to win a copy of the Dehumaniser II software!

Krotos makes unique and exciting audio technology that makes sound design easier. Our hugely successful Dehumaniser line has been used in Hollywood blockbusters like The Jungle Book and The Conjuring 2, and in best-selling video games like DOOM and Killer Instinct.
In addition, Krotos is releasing a version of Dehumaniser for Game Audio Middleware, allowing previously designed sounds to be generated at run time, as well as other sound design tools.

Info
Take part in a weekend hands-on creative jam for composers, musicians, sound designers, voice actors, and other audio professionals!
The EGS are hosting their first jam for composers, sound designers, musicians, voice actors and other audio creatives to team up and create dynamic and exciting sonic pieces in an artistic hive unlike anything you've ever experienced before!
AWEdio invites audio professionals to take the jam model to a newdimension and offers the chance to work and meet other creatives to interpret an exciting theme, learn new techniques, hone their craft, work with live musicians, and have an AWEsome weekend taking their skills to a whole new level.
Audio creatives can register individually or can register as a team (maximum of 5 participants per team – if you would like to register more people, please get in touch with us).
We welcome composers, musicians, sound designers, sound engineers and voice actors, as well as other relevant creatives – amateur, hobbyist or professional levels are welcomed and encouraged. Participants must be 18years+.
Please note - check out our FAQ on our site for more info if you have questions, and feel free to give us a shout about anything you're not sure of! FAQ on bottom of page
Registering
Register as a team, or individually, and be teamed up at the AWEdio JAM!
Composers, musicians, sound designers, voice actors and other audio/game/media creatives are invited to join in – regardless of how much game or film scoring experience you may have.
On buying a ticket you will be asked to provide some info so we can prepare for the AWEdio JAM as best as possible. If you have any questions though please don't hesitate to contact us at edingameinfo@gmail.com
Tickets
Early bird: £20 per person
Full price: £30 per person

Early bird pricing available till midnight, Friday 30th September!
Registration closes midnight, 20th October.
For more information, the schedule, and FAQ, please visit our website: edingame.org

Twitter: @Edin_Game
Facebook: https://www.facebook.com/EdinburghGameSymposium
Supported by Creative Scotland. Immense gratitude goes to our sponsors/partners.

Partners/sponsors:
Creative Scotland
New Media Scotland
We Throw Switches
IGDA Scotland
The Sound Architect
Solid Audioworks
Krotos Audio
The University of Edinburgh/Edinburgh College of Art